What does it mean to be a Native New Yorker? Find out this Monday, October 25, at the newest long-term exhibition at the Smithsonian National Museum of the American Indian / George Gustav Heye Center in Manhattan. C&G Partners contributed exhibit, media and graphic design for "Native New York" to show a story far more complex and compelling than outdated myths.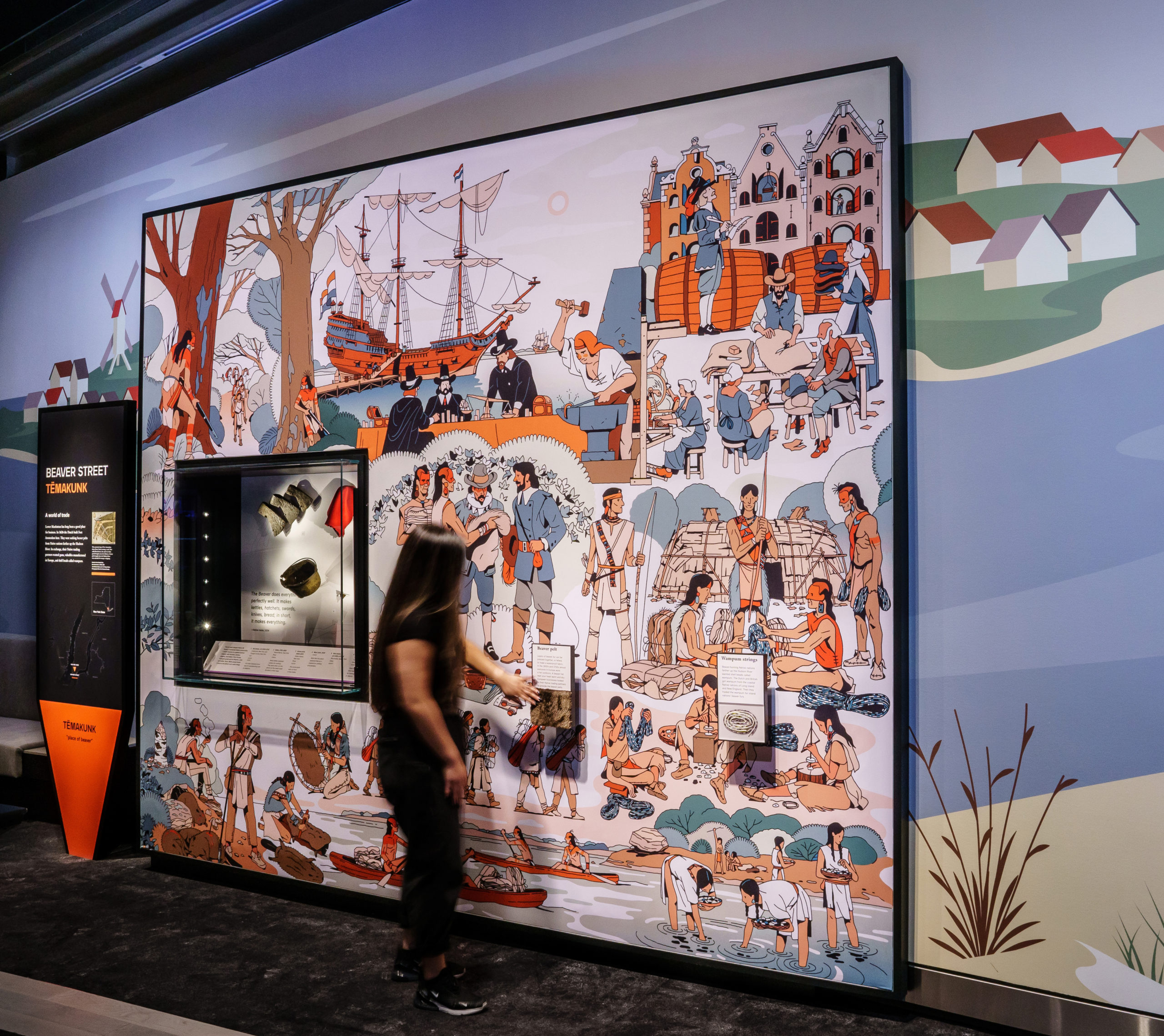 C&G conceived the exhibit as a walk-in graphic novel, aimed at school groups and families. The galleries take a journey along a 400-mile trail across New York. The path spans five centuries, with 12 stops from Long Island through Manhattan to Niagara Falls. Blending Native objects with interactive media, all wrapped in theatrical design techniques, the experience asks: What does it mean to be a Native New Yorker?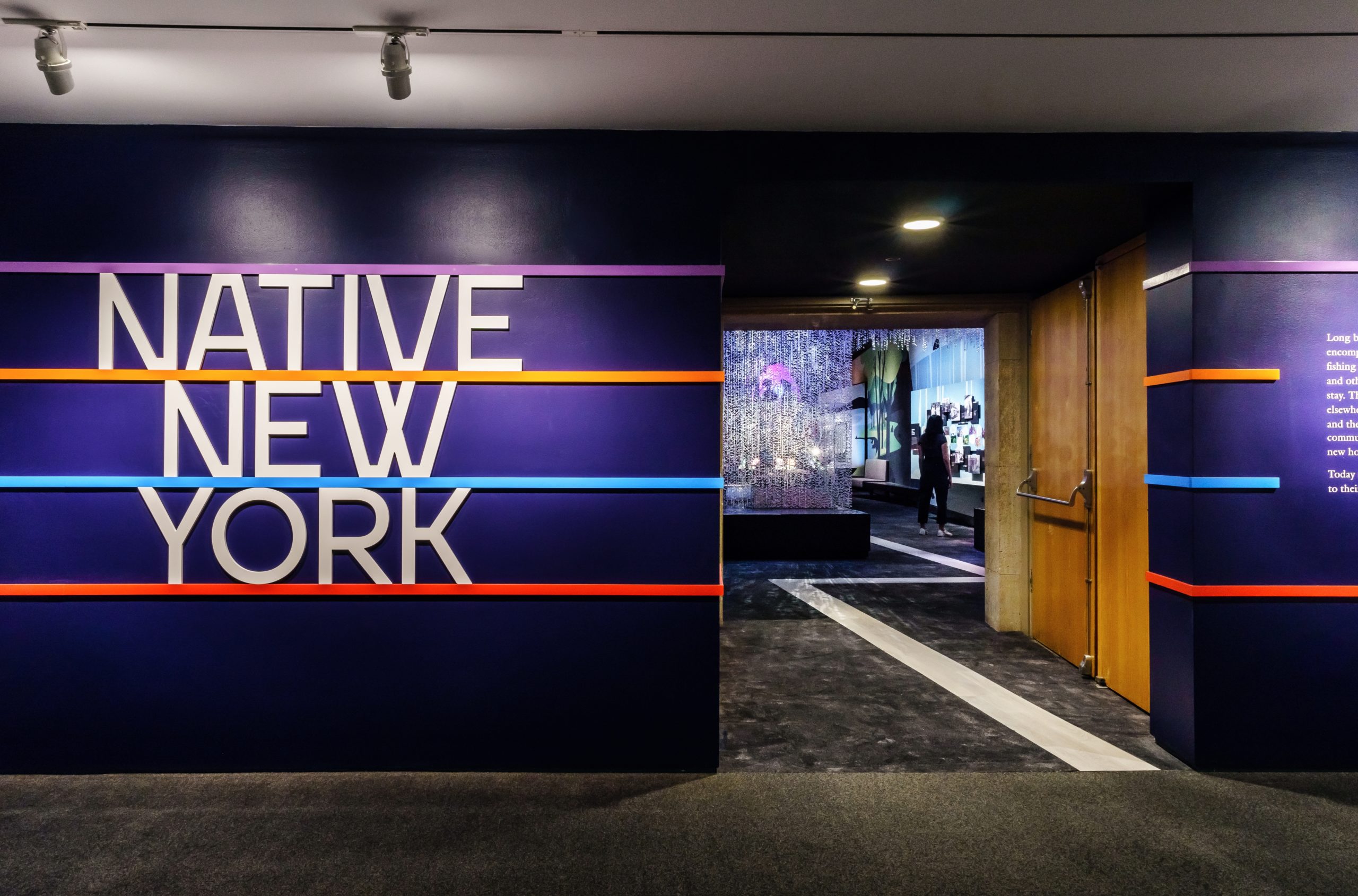 Thank you to all our extraordinary design collaborators: Architects and Engineers, Ewing Cole; Exhibition Fabrication, Hadley Exhibits, Inc; Lighting Designers, Available Light and Jeff Nash Lighting; AV Media Consultants, Phase Shift; and Security Consultant, GHD.
A very special shout out to all the graphic storytellers & artists featured in this graphic-novel-driven exhibition experience: Michael Sheyahshe (Caddo), Arigon Starr (Kickappo), Lee Francis IV (Laguna Pueblo), Dale Ray Deforest (Diné), Weshoyot Alvitre (Tongva), Yvetta Fedorova, and Vincent Mahé.
Look for more project details here, after the much-anticipated public opening this Monday. The Museum, as always, is free to the public.