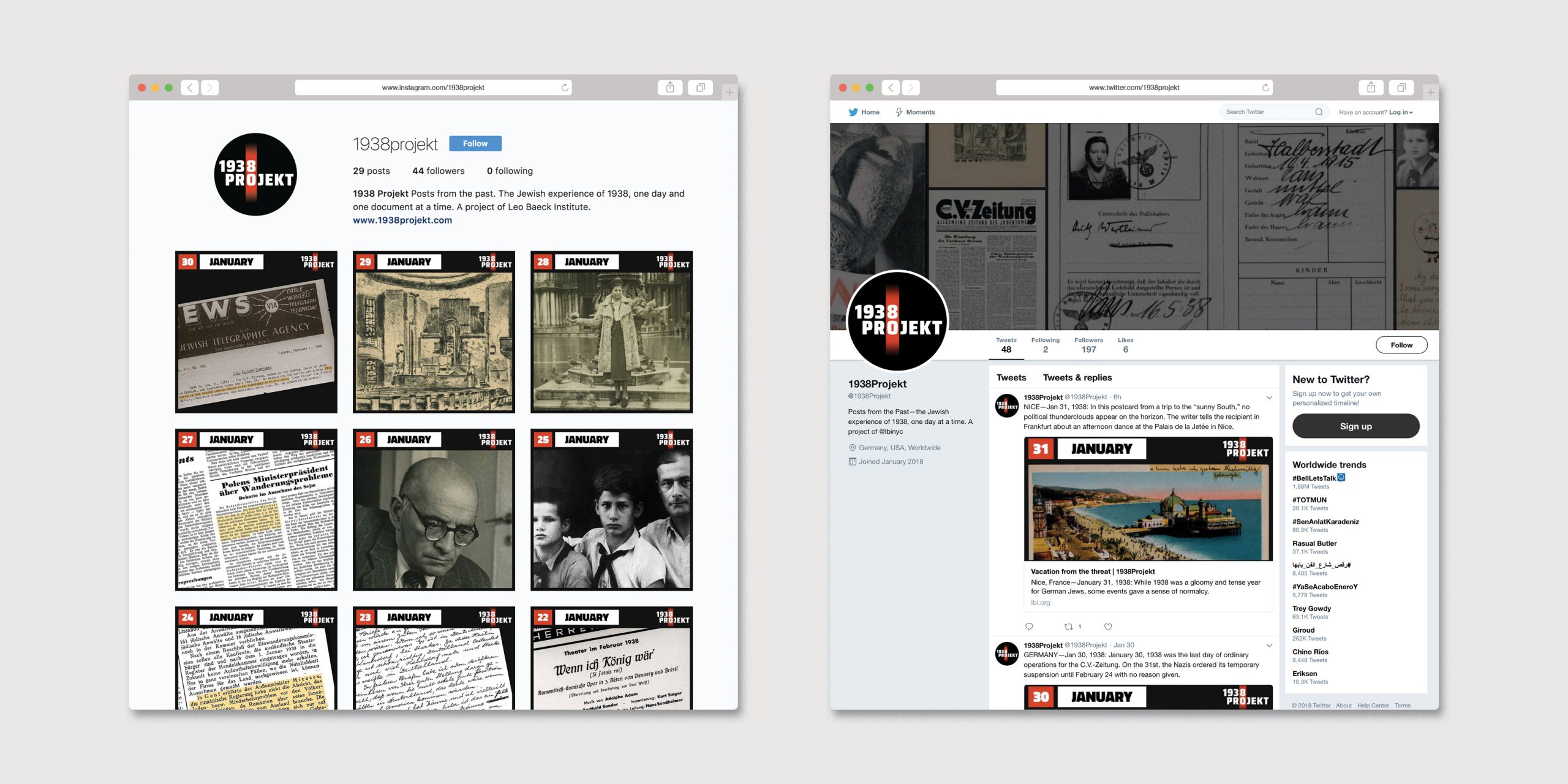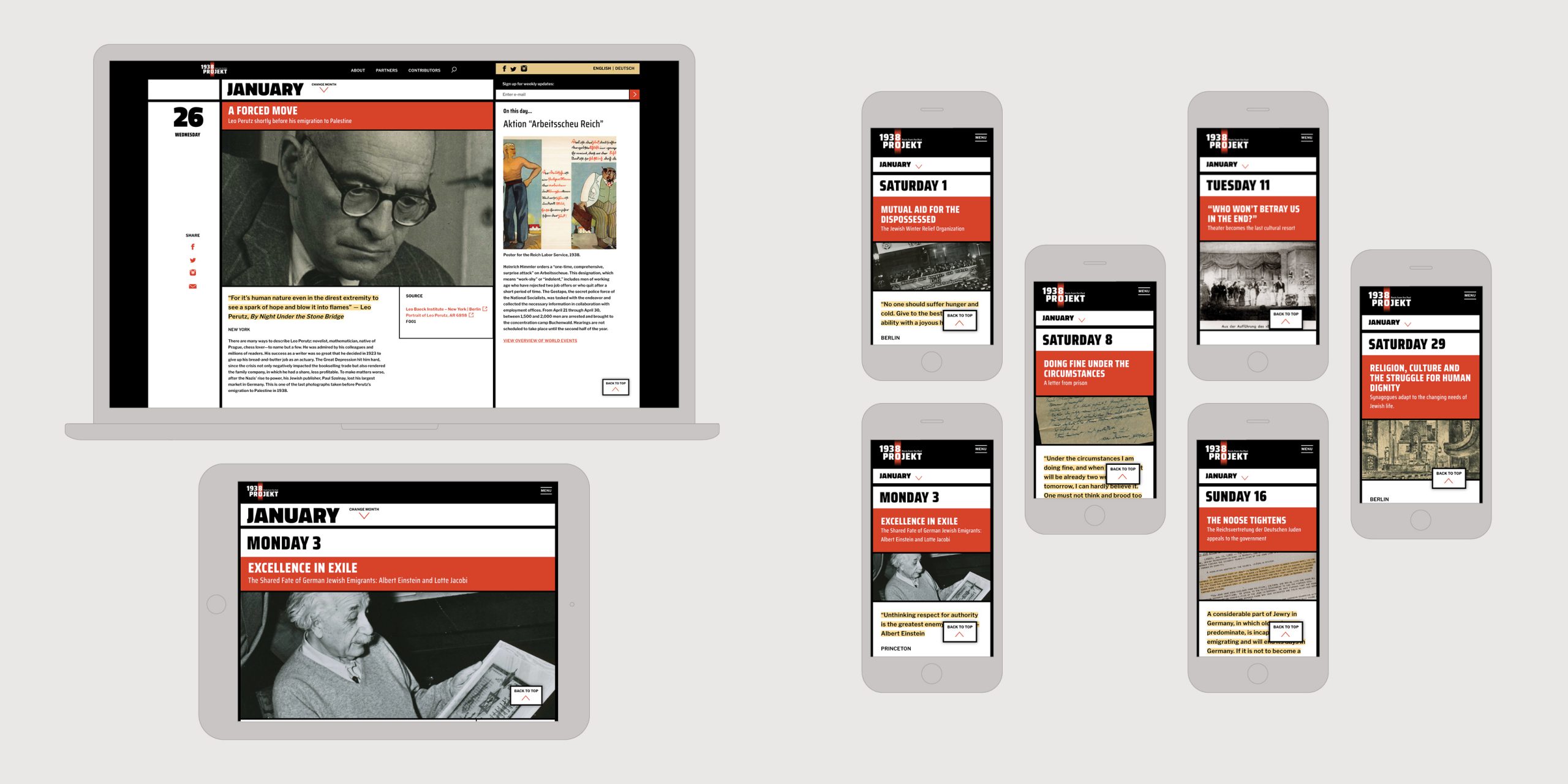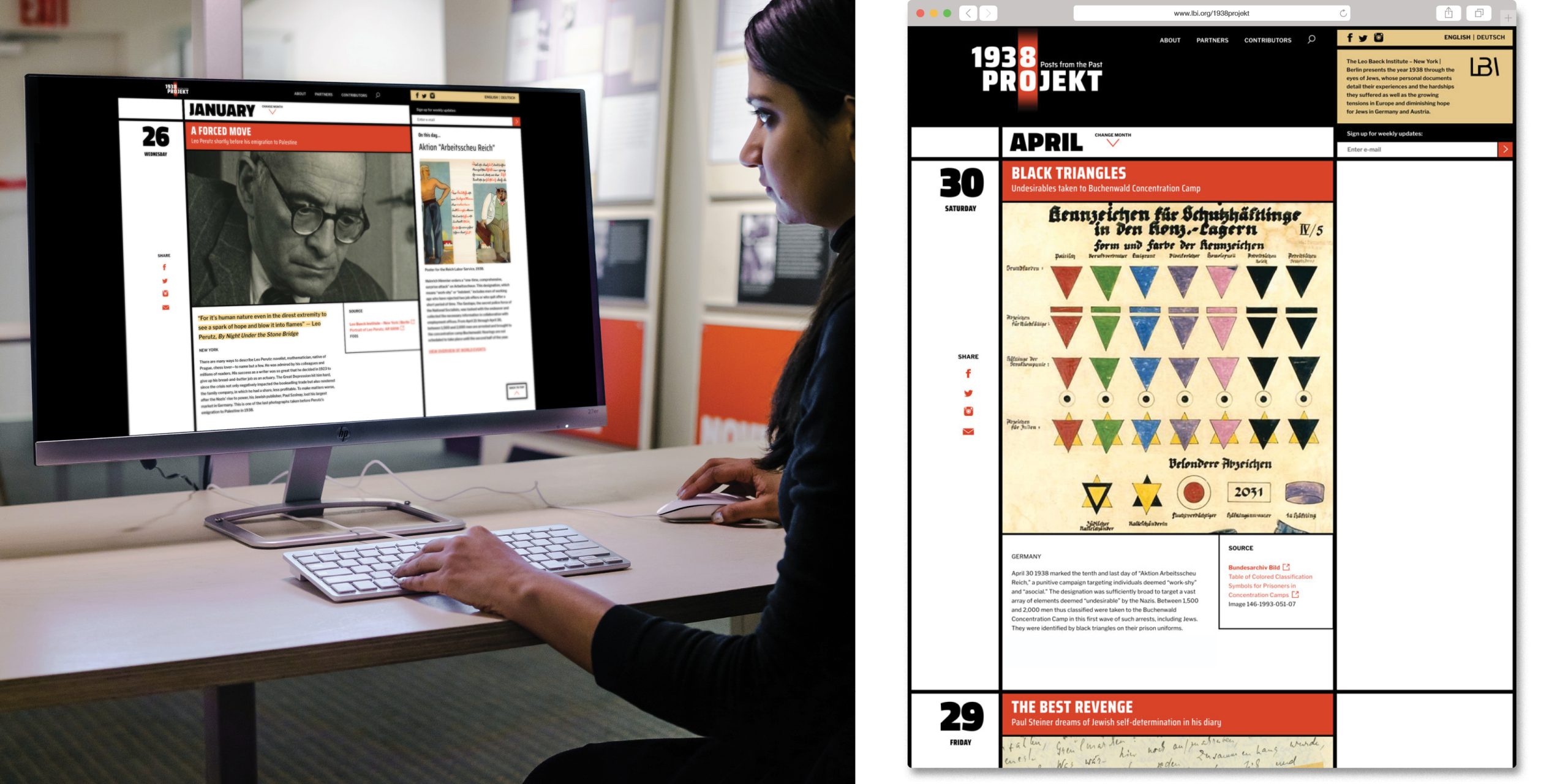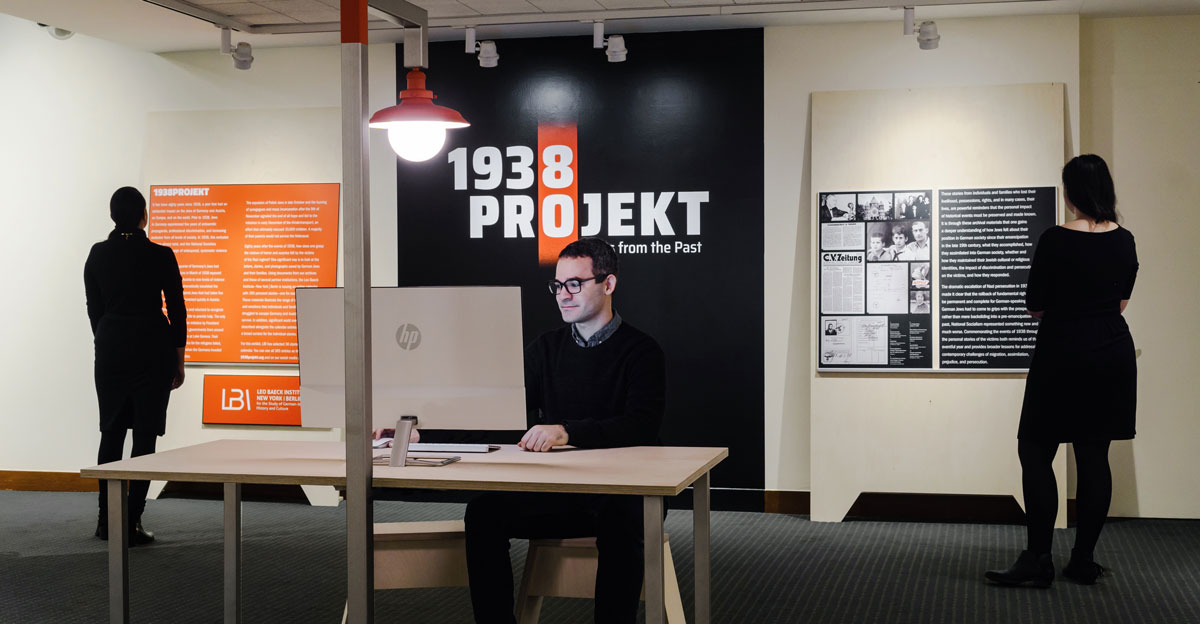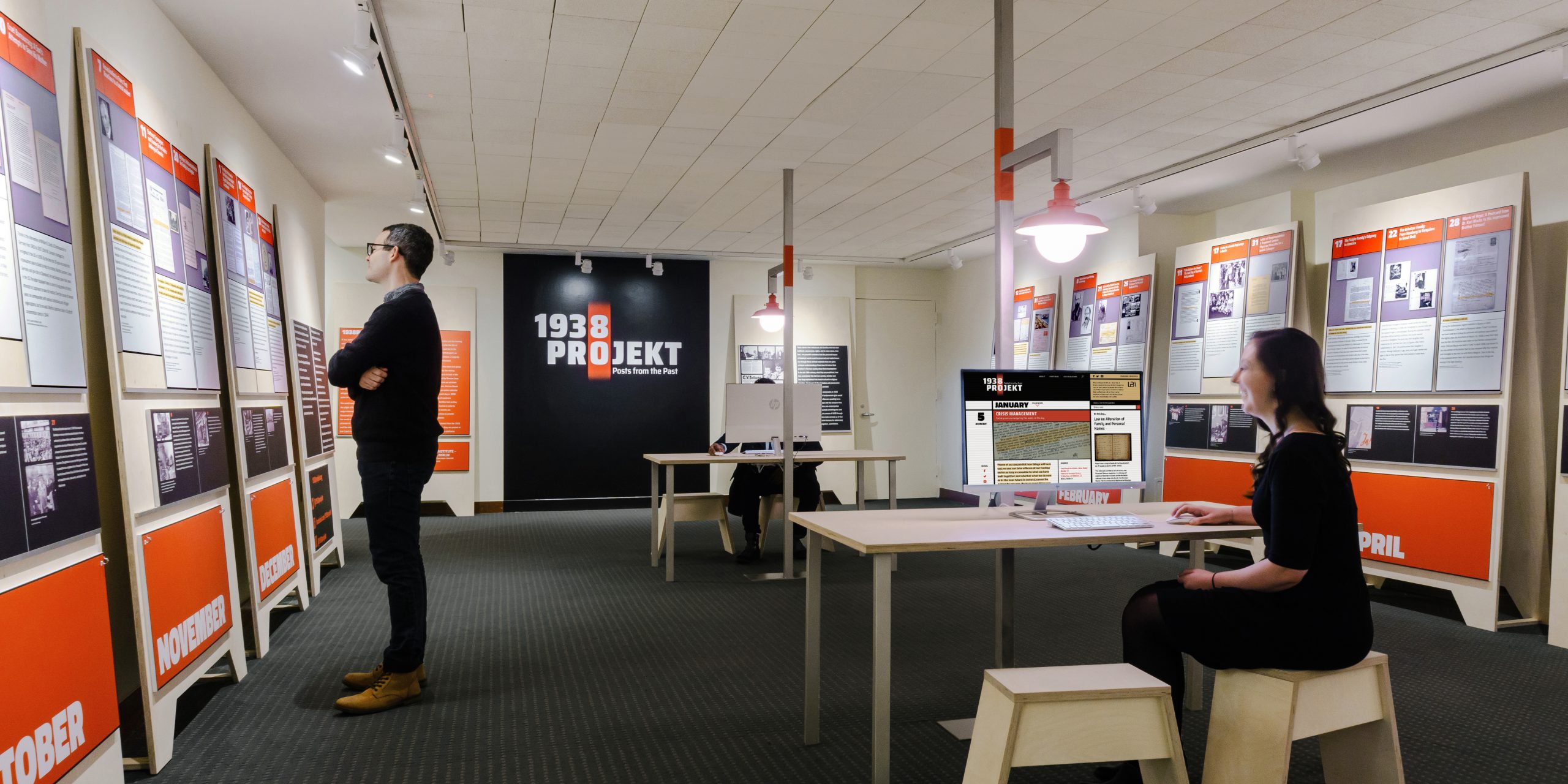 For the 80th anniversary of the terrifying events of Kristallnacht in Nazi Germany, C&G Partners developed "1938 Projekt: Posts from the Past," for the Leo Baeck Institute. The year-long social media, website, and exhibition program presents daily archival documents that tell the story of how German-speaking Jews perceived the dreadful events in the year leading to Kristallnacht, that many views as the beginning of the Holocaust. Daily social media and website posts of handwritten letters, diary entries, photos and other archival documents—from the same dates in 1938—create a growing online calendar in real time.
The daily drip of documents provides an eerie build-up, drawing in readers and sustaining their interest in a way that's similar to that of reading a Holocaust-era diary today. Along with crafting the visual identity, social media strategy, and website design, C&G designed a semi-permanent exhibit in New York, as well as traveling exhibit in Germany. The New York exhibit includes enlarged reproductions of 36 documents from the archive featured online and on social media throughout the year. 
Website content is also integrated as a kiosk in the exhibition space. The design approach, with strong, easily recognizable branding across all channels, conveys the story of 1938 by "dating" each document in chronological order as it is posted. The project's graphic design reflects the modernist, Bauhaus style of the late 1930s.