A rare books exhibition of the personal library of the second President of the United States.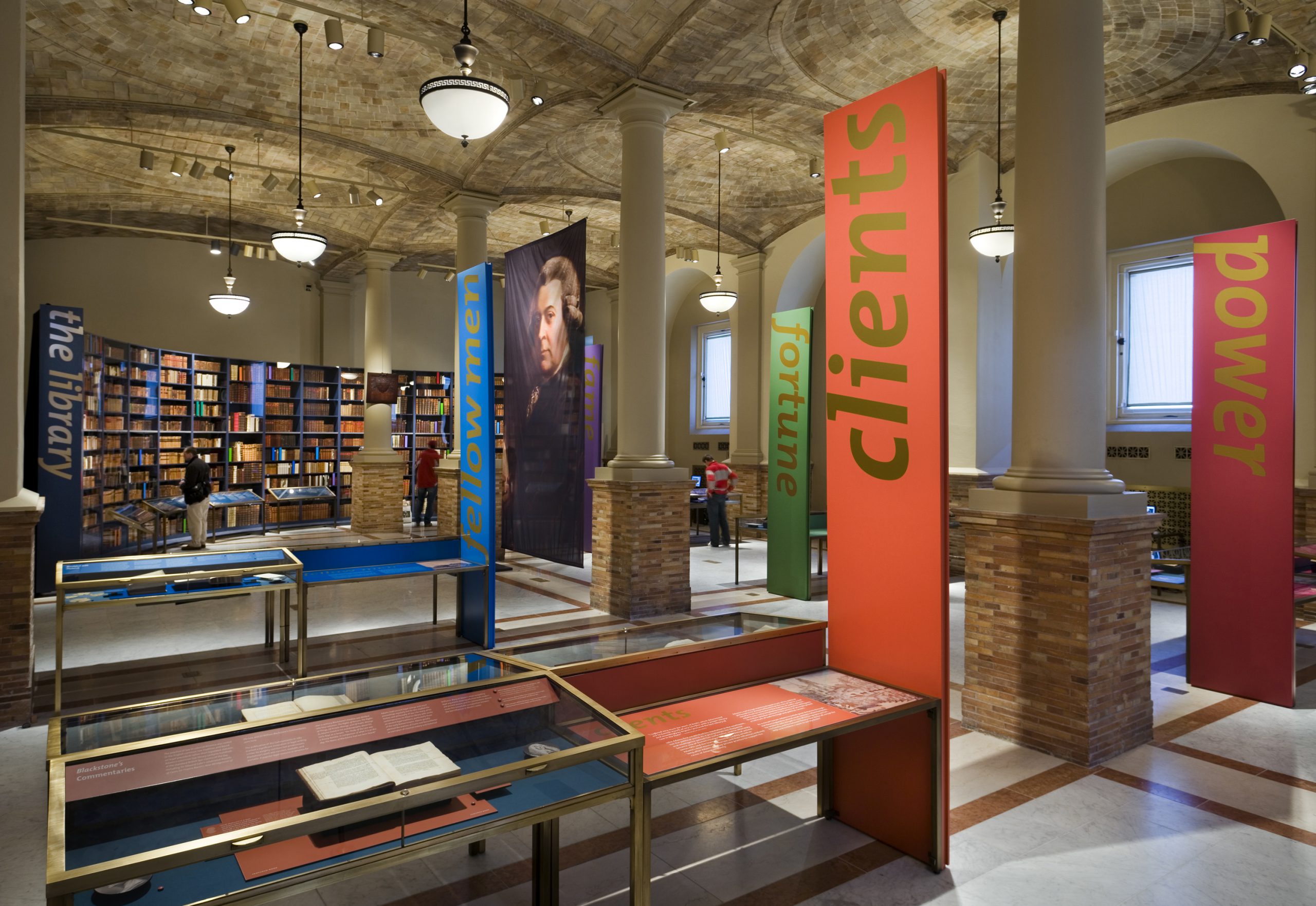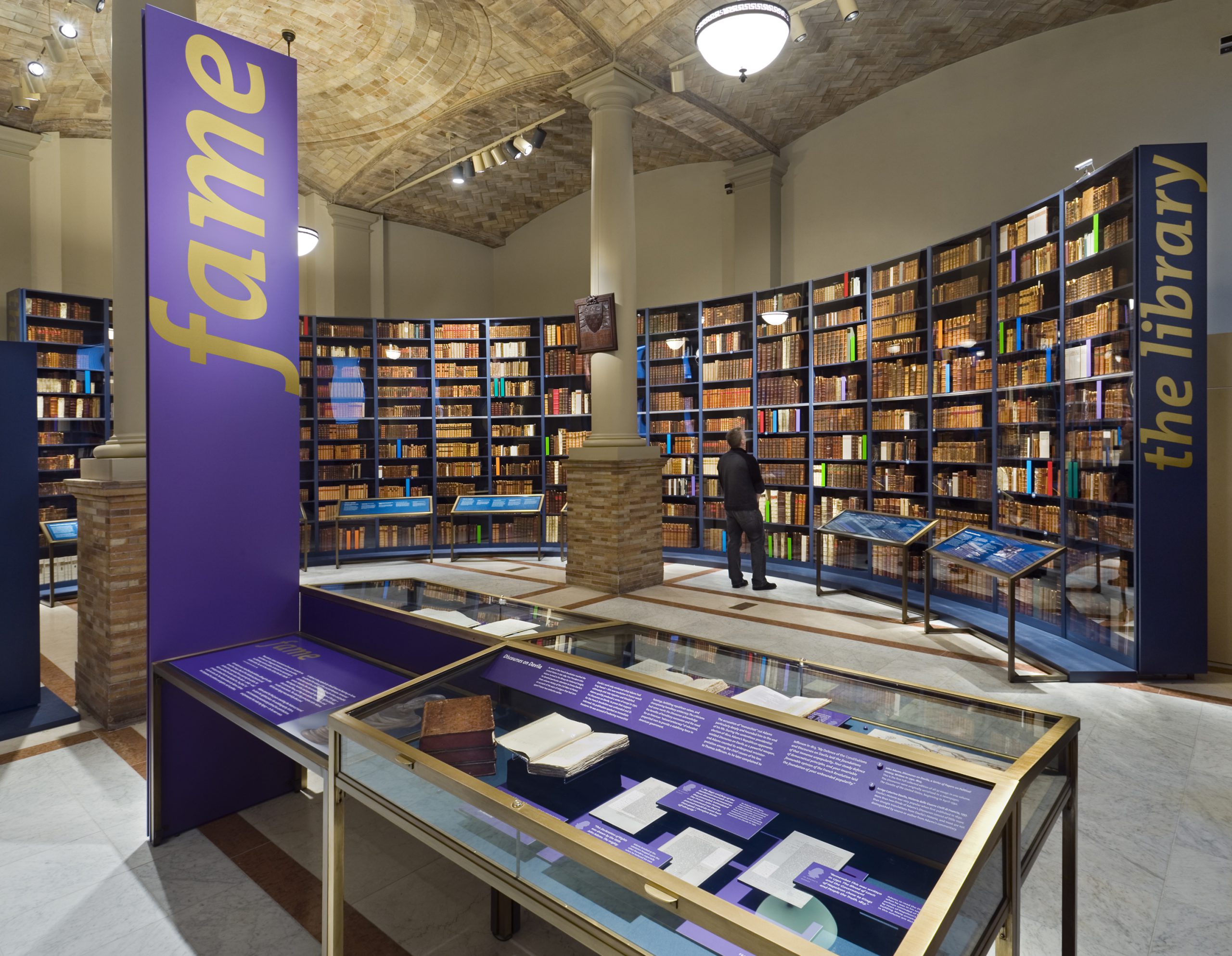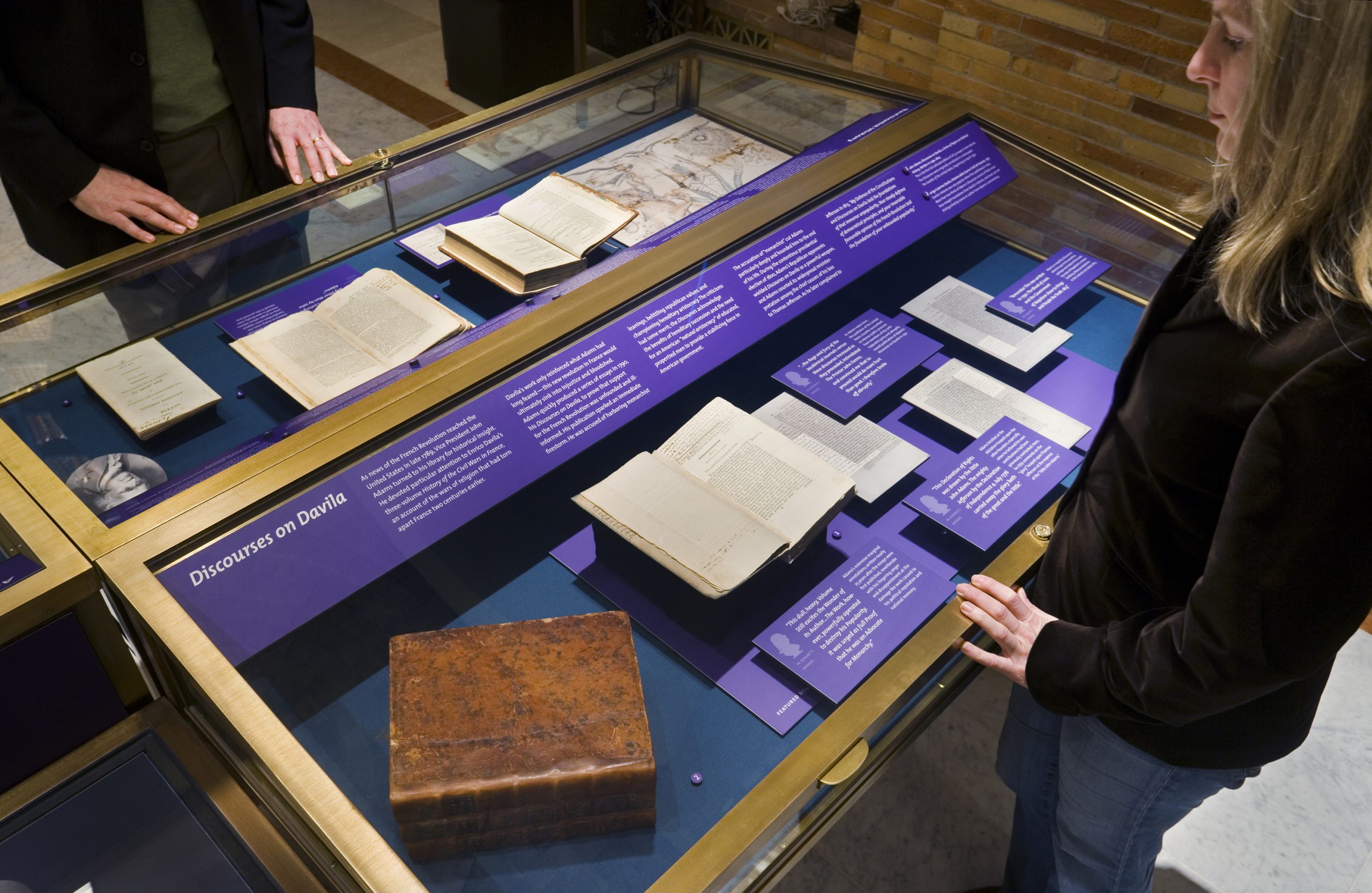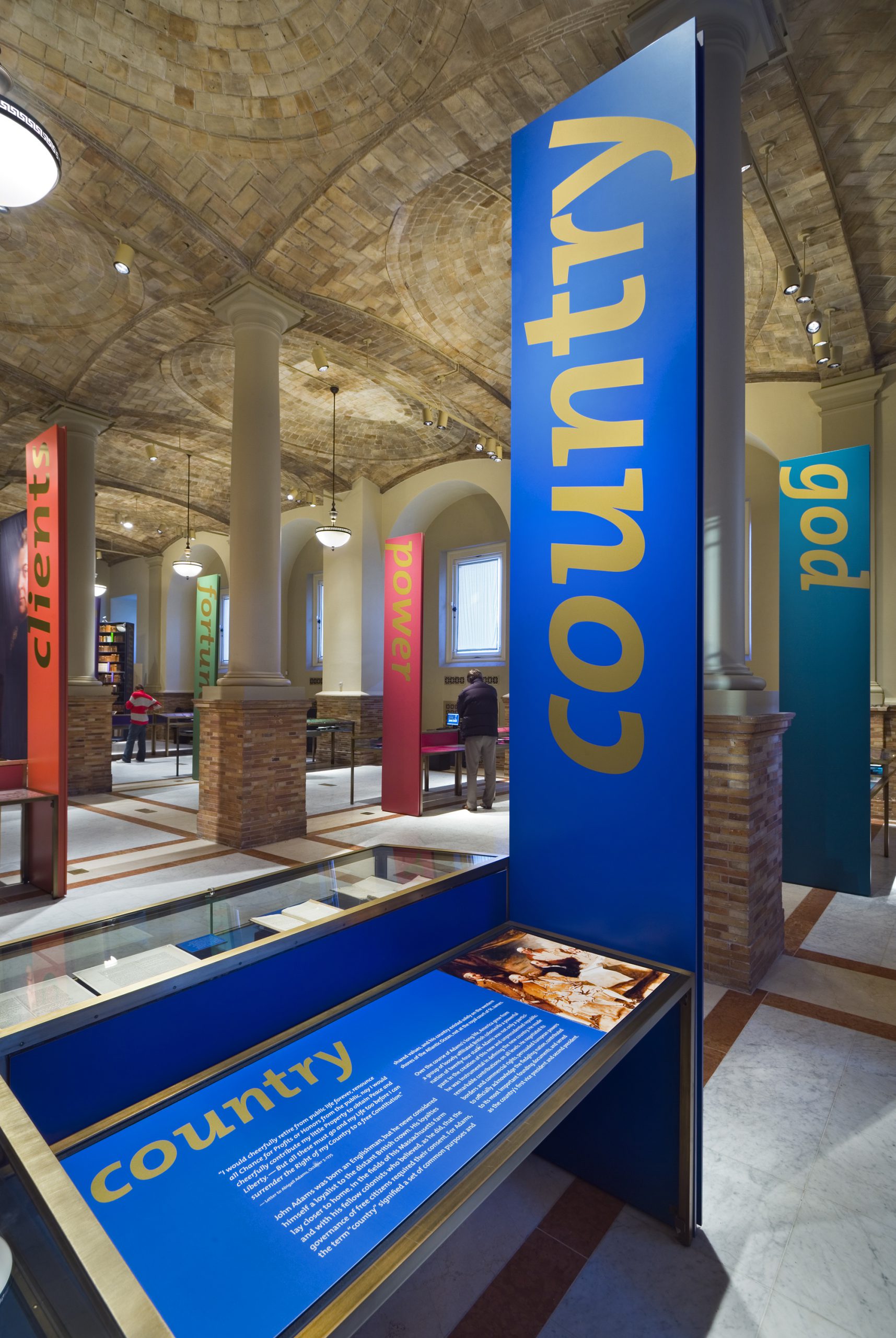 John Adams Unbound interprets one of the Library's great treasures: the entire personal library of one of our country's founding fathers (and our second president), John Adams.
The experience is organized around a single quote Adams wrote to himself, questioning the purpose of his own prolific book collecting. One of history's great annotators, Adams filled many of his books with personal commentaries and marginalia that were never meant to be seen outside of his reading room. The inscriptions, brought to life and dramatically interpreted throughout the space, give a rich, penetrating insight into the mind, and historical milieu, of one of the framers of our constitution. The exhibition places visitors within the revolutionary atmosphere of 18th Century New England, offering a balanced, fully human portrait of Adams and his struggle to address the needs of his profession, his family, and the demands of a young country.
His hand-written notes became the focus of the design. Computer stations allow visitors to access scanned images of the entire library, page by page, including annotations. Layers of descriptive information within display cases interpret the collection in the voice of the curators, historical figures, and, of course, Adams himself. The exhibition included a companion website and audio tour.
This groundbreaking project by C&G Partners, the result of a major grant from the Institute of Museum and Library Services (IMLS), drew six times more visitors than any previous exhibit at the BPL.