Manhattan's public park and performance space—Little Island—floats between art and nature.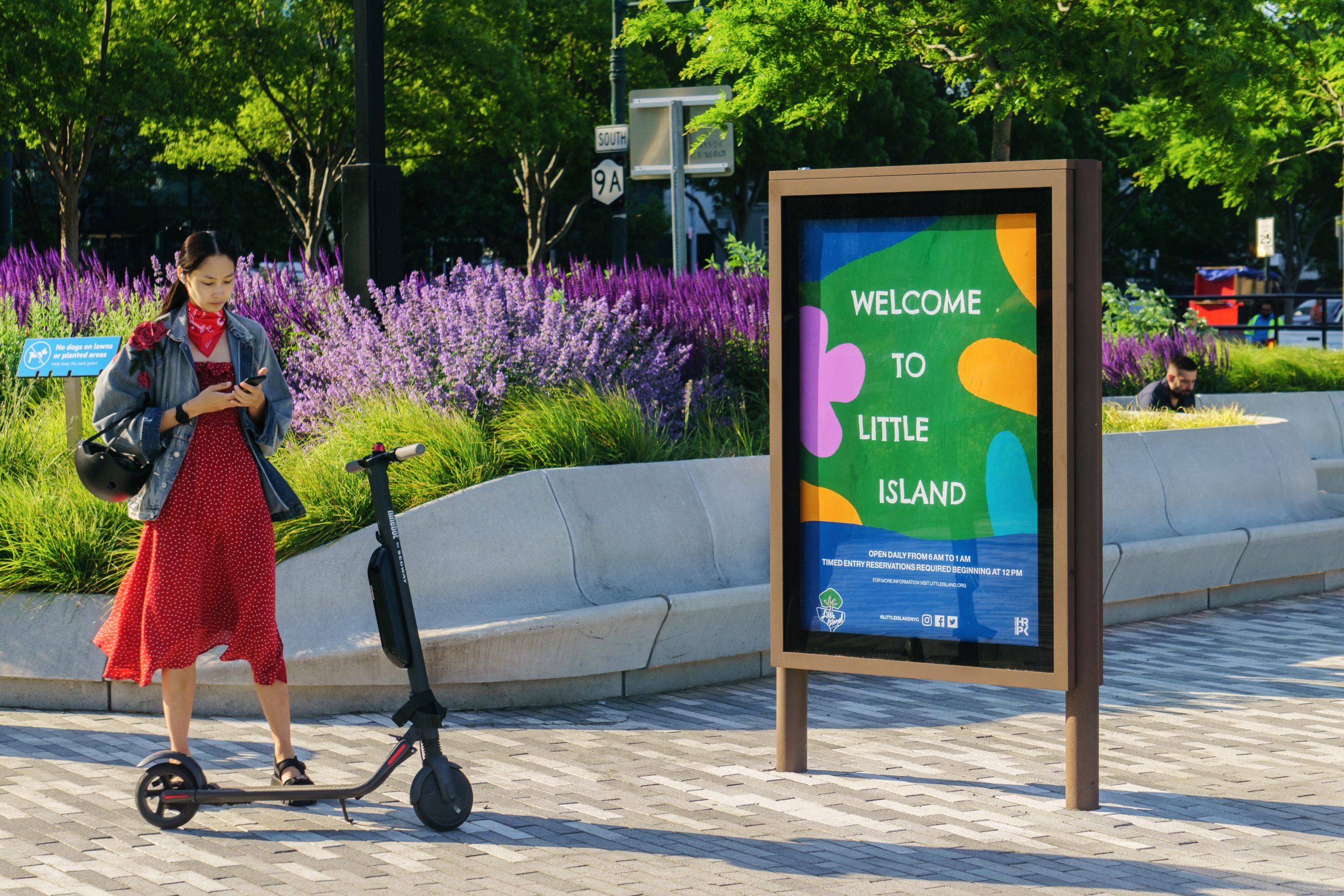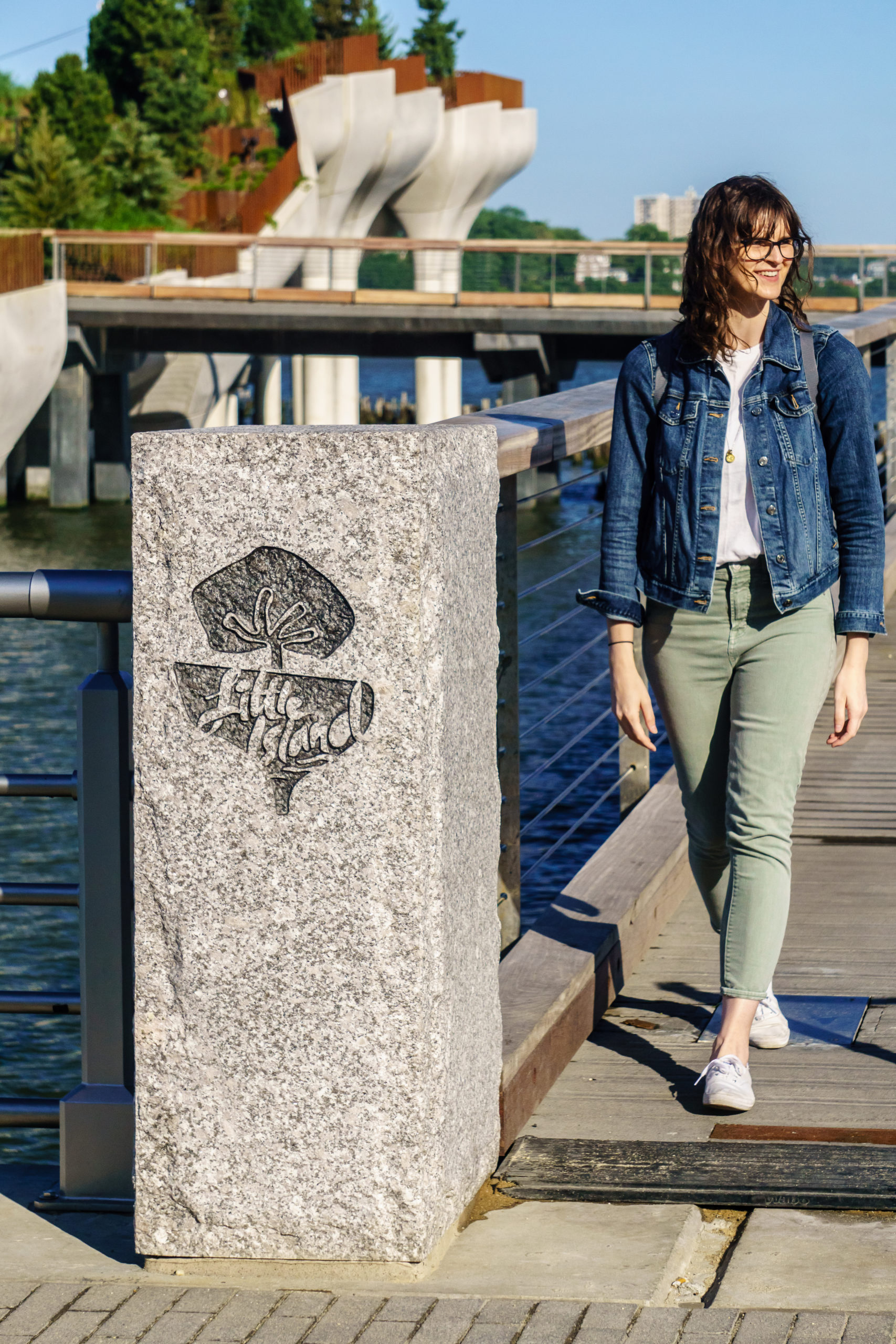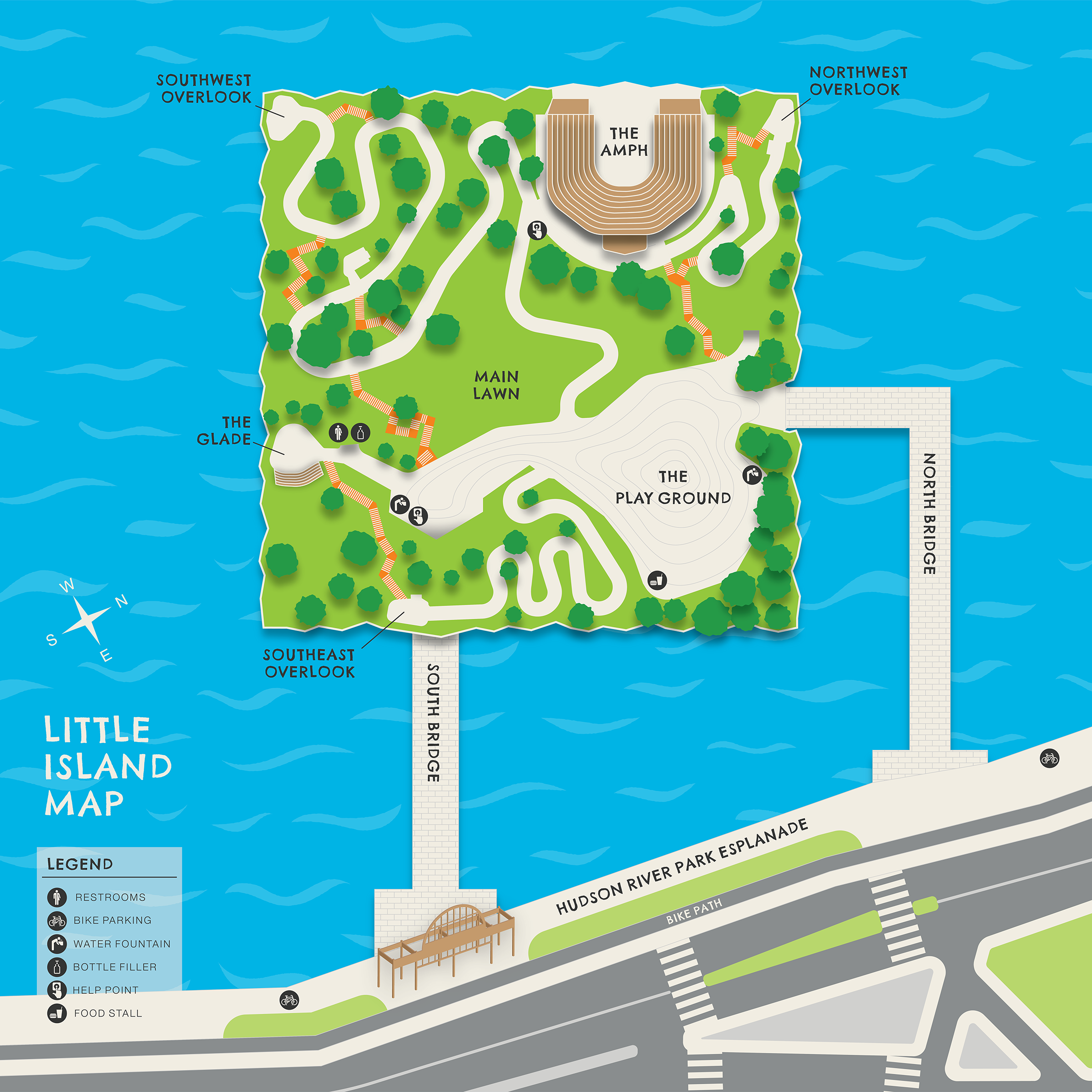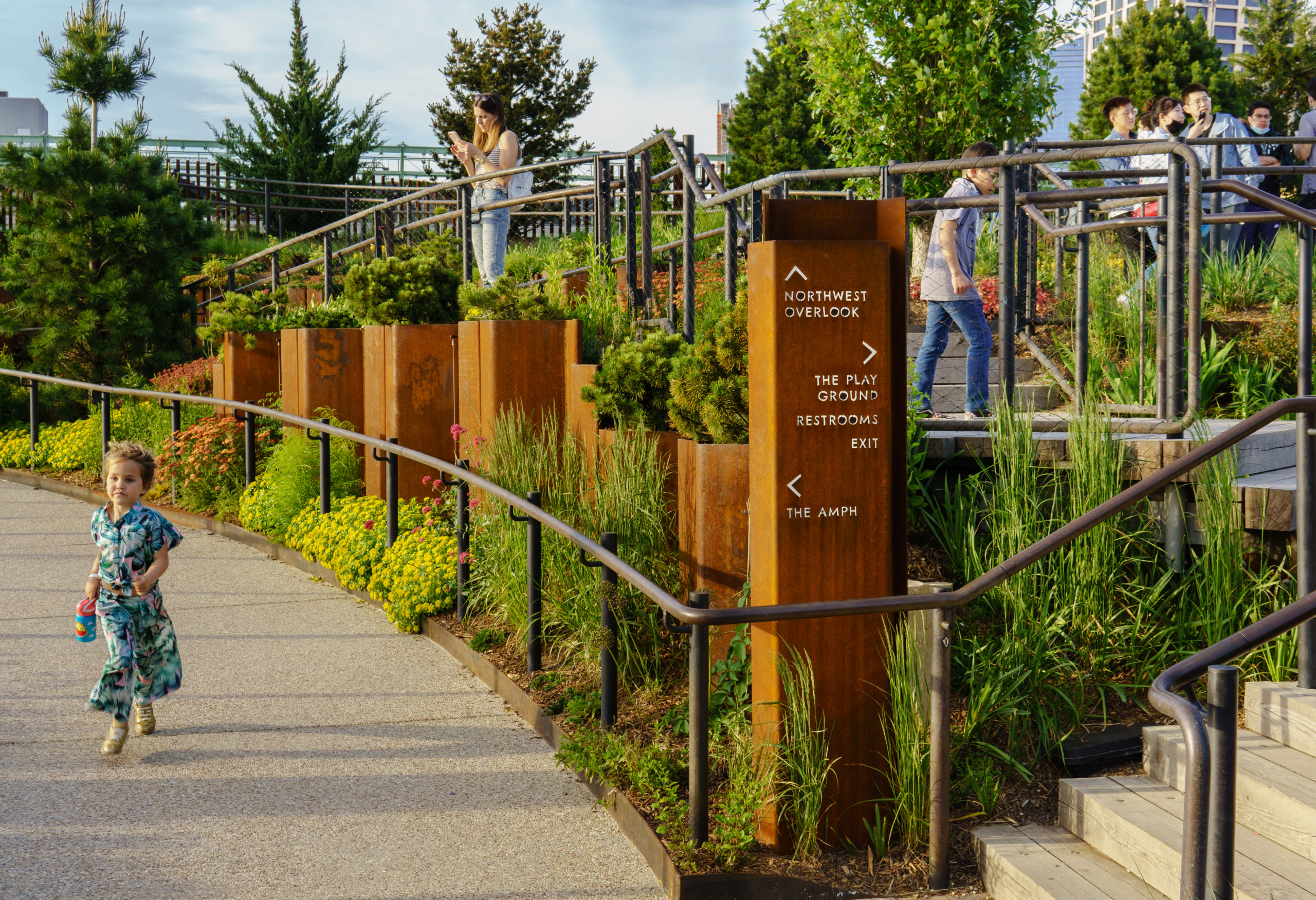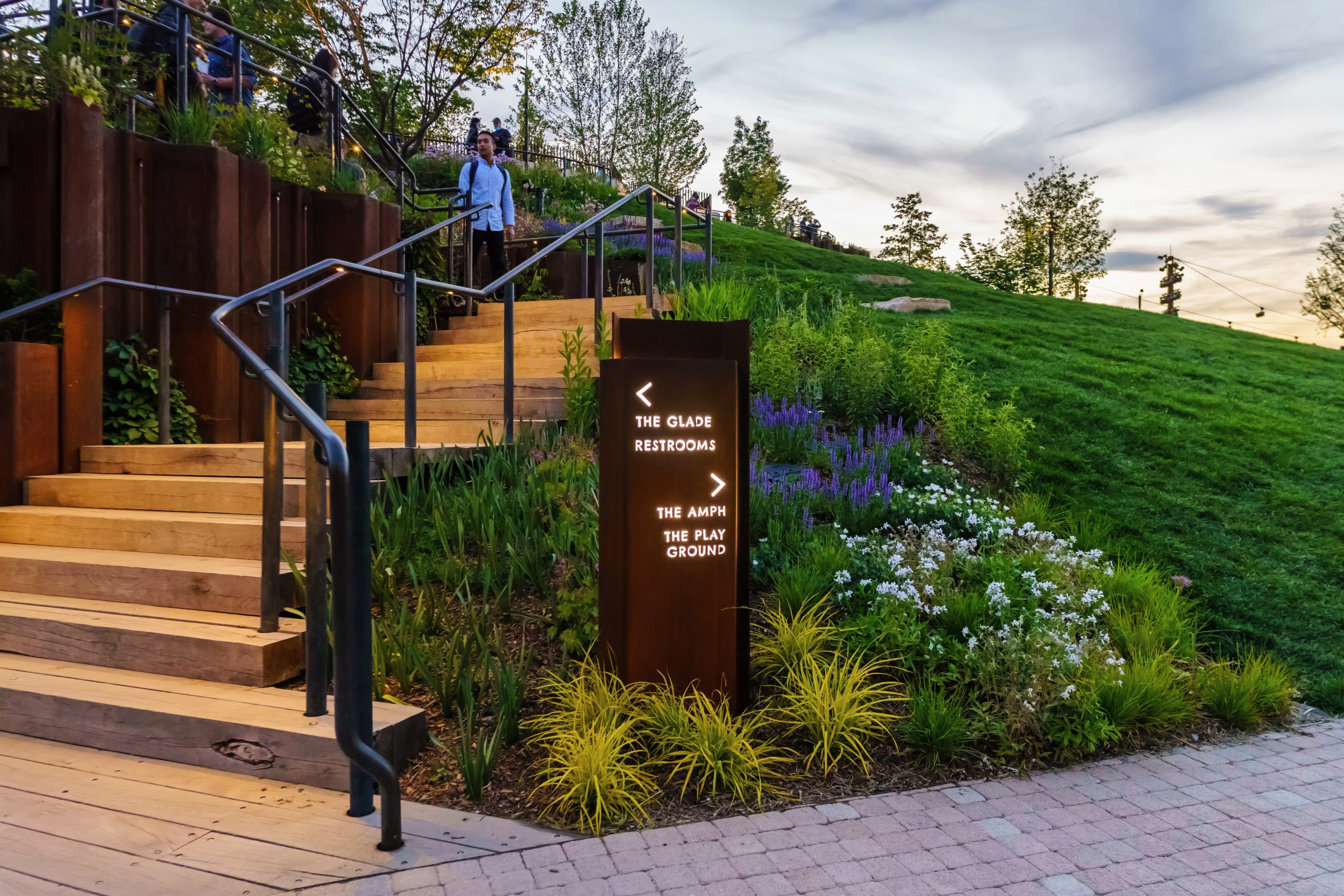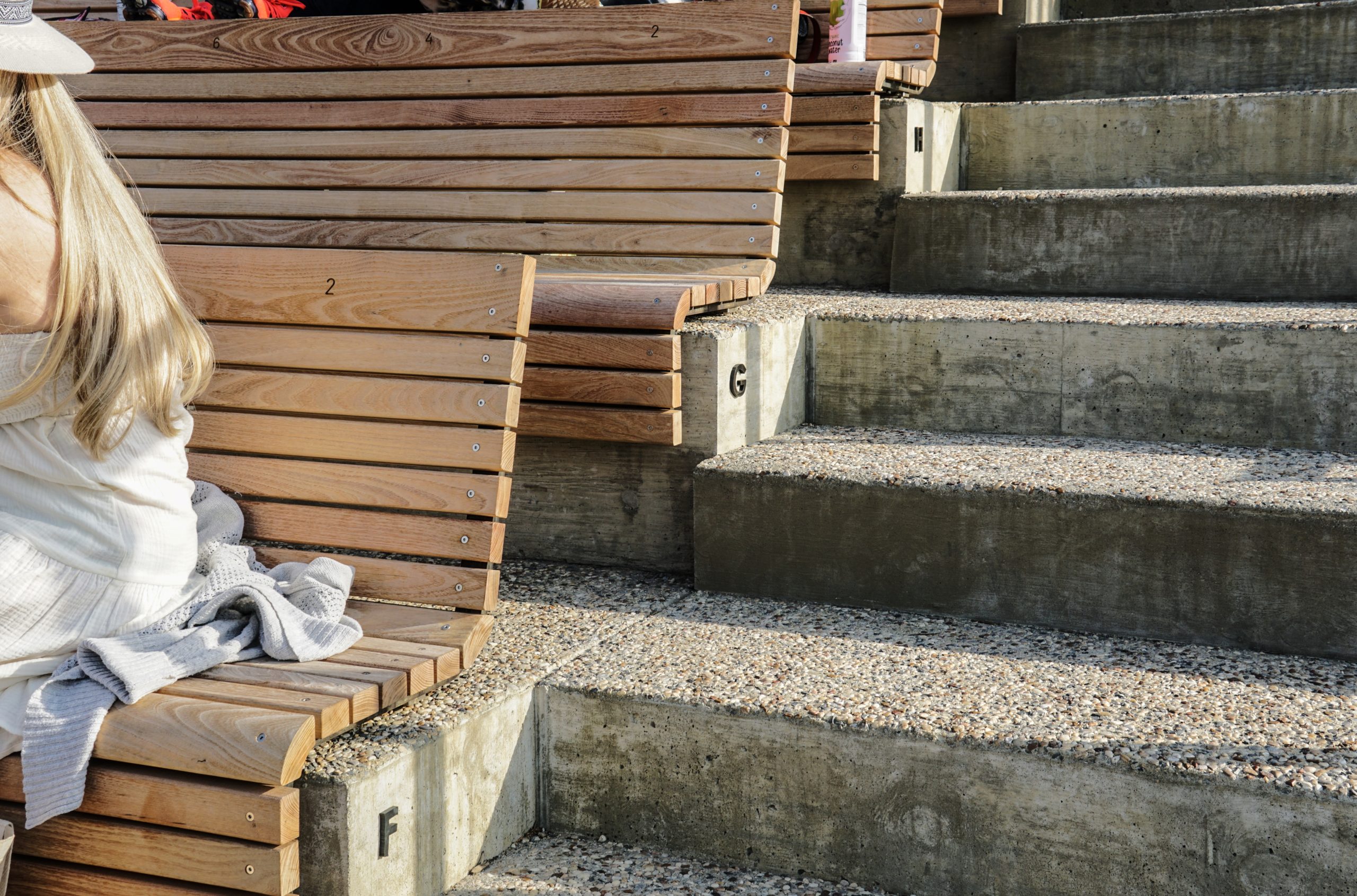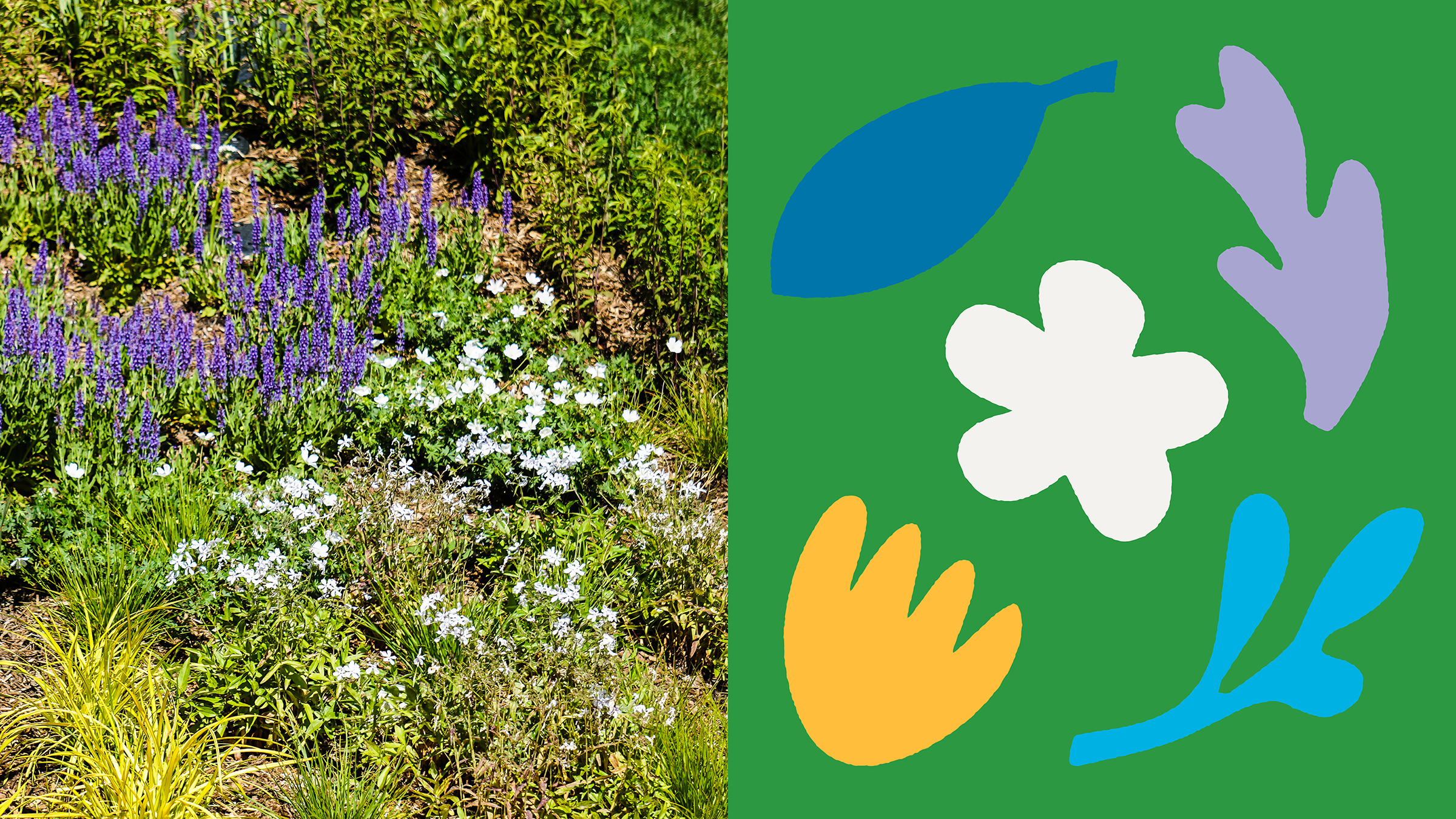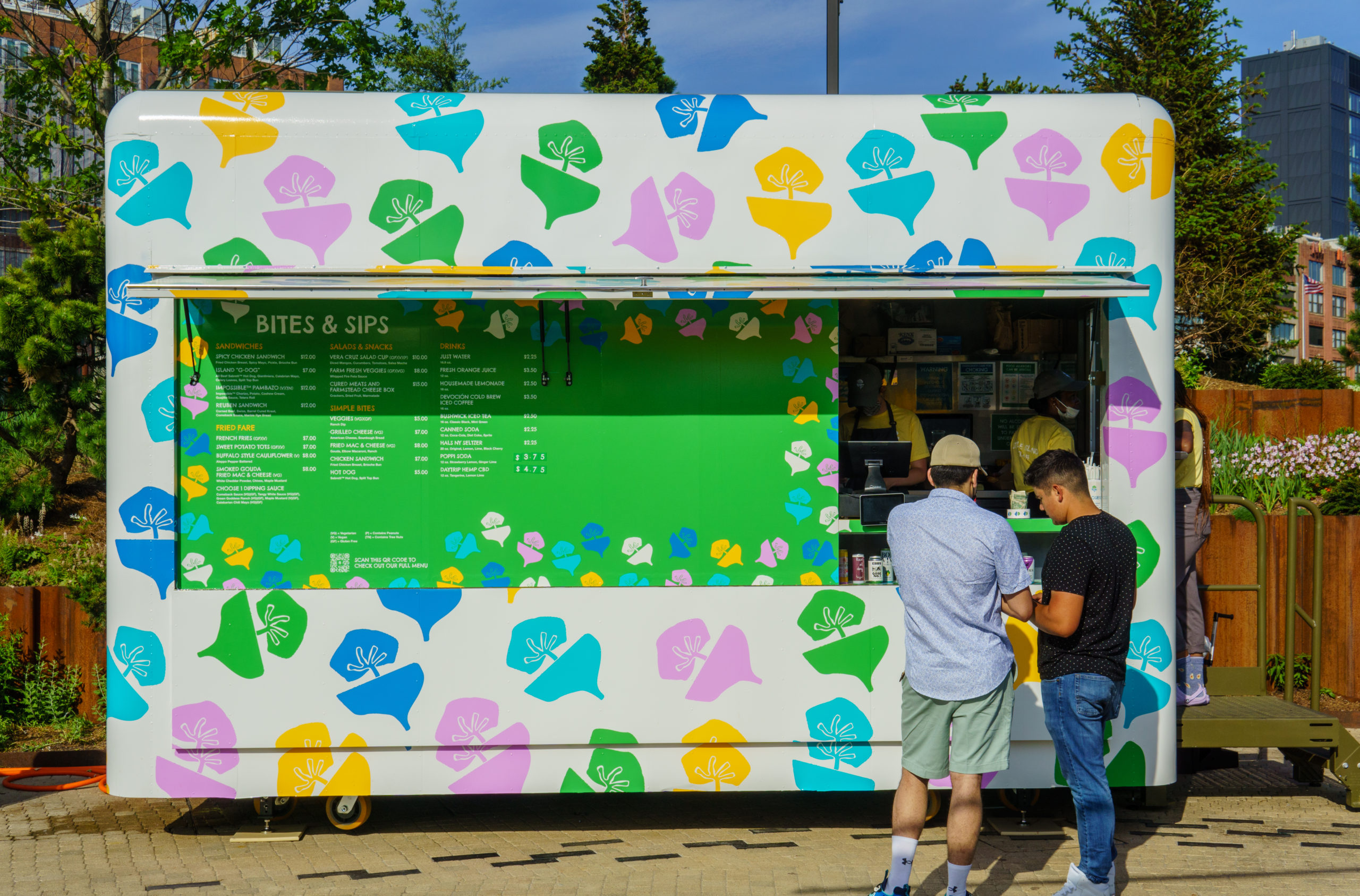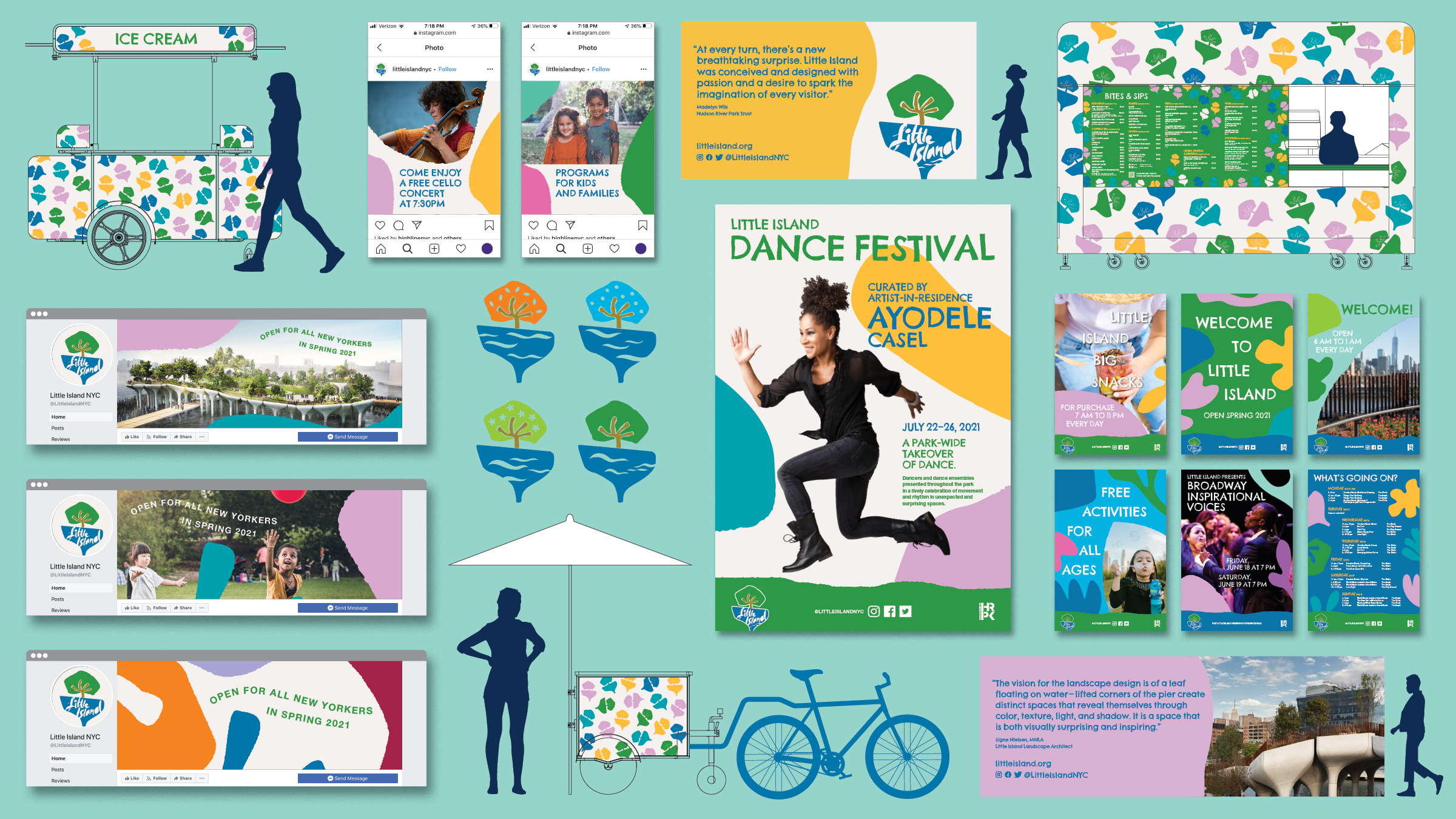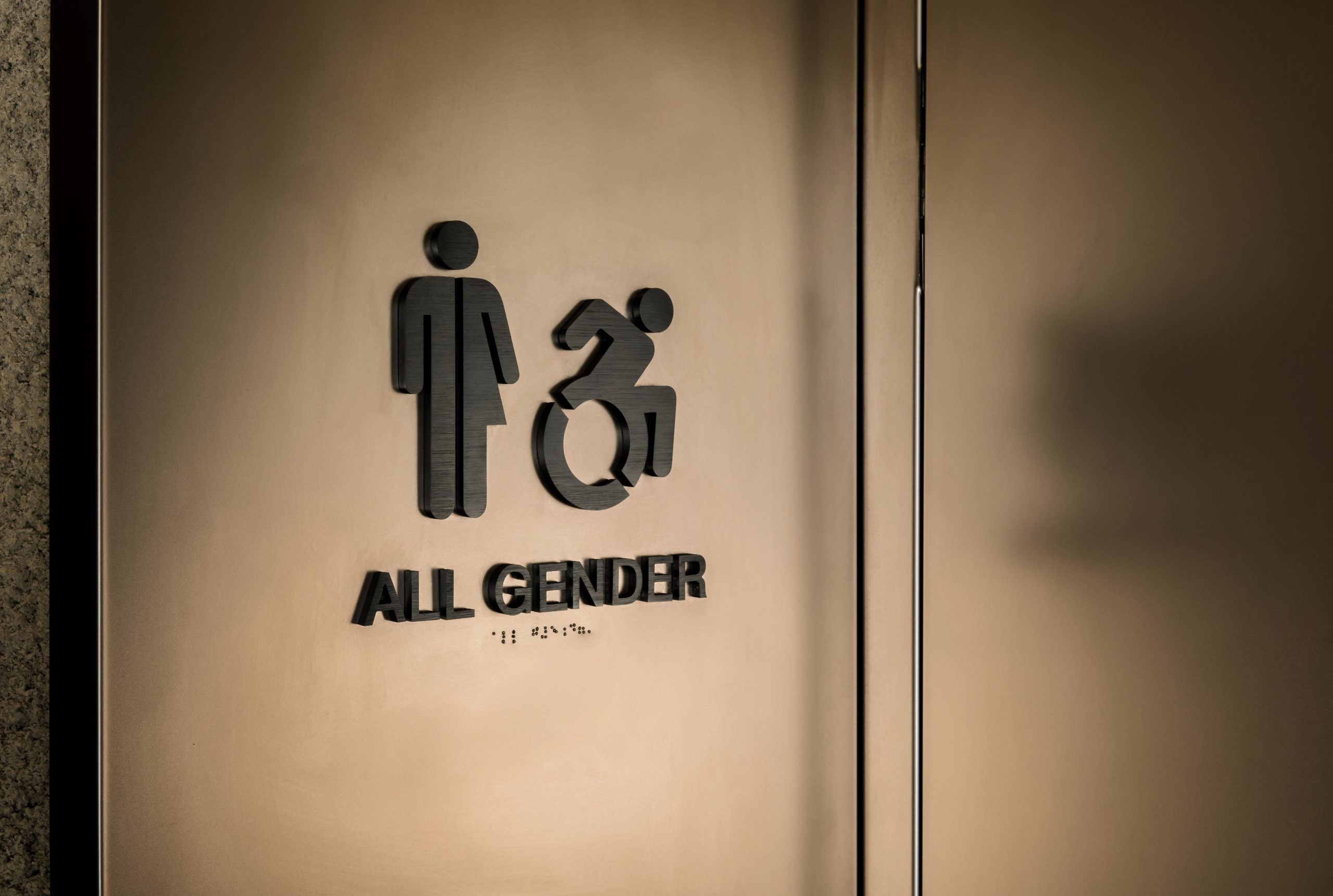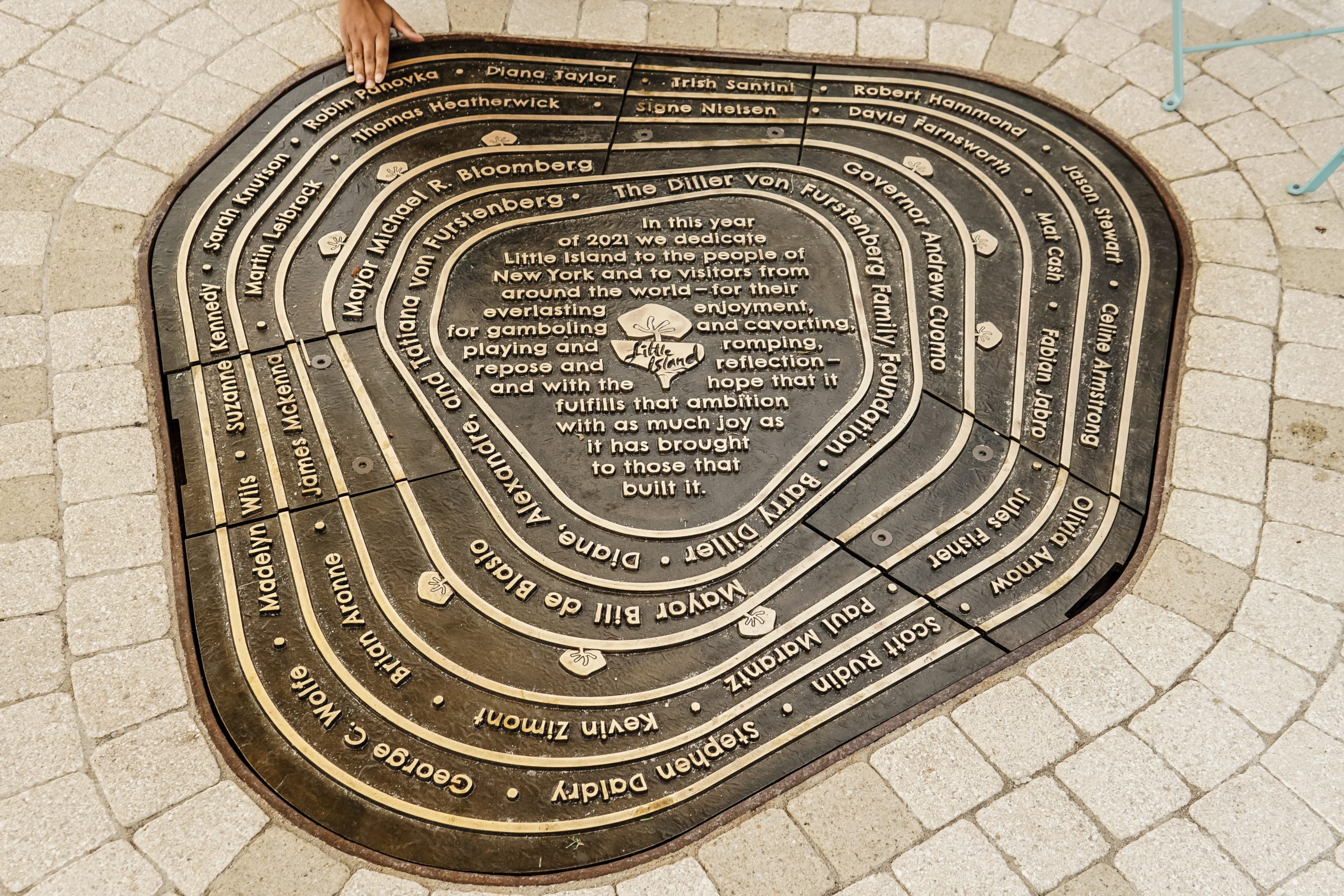 A reimagination of Pier 55, which was badly damaged in Hurricane Sandy, Little Island was conceived by Barry Diller in partnership with Hudson River Park Trust. C&G designed the signage, wayfinding, and graphic system for Little Island, joining a team of design and construction partners including Heatherwick Studio and Mathews Nielsen Landscape Architects.
The graphic and signage elements appear at numerous touchpoints, including a two-block long array of poster cabinets along the Hudson River esplanade to inform visitors about upcoming performances on the Island. Granite piers are sandblasted to mark the point of entry to Little Island's elevated maritime botanic garden, with 35 species of trees, 65 species of shrubs, and 290 varieties of grasses. The park map is deliberately simple, designed to embrace the joy of the park's playful brand colors in a simple style, directing visitors to various destinations and amenities.
The park's wayfinding system orients visitors to the undulating, meandering landscape, and is designed to integrate with the environment. Built from the same 1/4" thick corten sheet piling steel as the Island's retaining structures, the weathering steel signs continually form a layer of rust when exposed to the elements. Each of the luminous, double-sided directional monuments is a unique sculpture of its own. Little Island includes a 687-seat amphitheater overlooking the Hudson, featuring a rotating program of performances by the park's artists-in-residence.
The graphic system developed for the park abstracts natural foliage forms into playful cut-paper-style shapes. The brand color palette changes with every season, and the whole system is based on the deliberately lo-fi typeface Chelsea Market. C&G's visuals for Little Island include mini-logo-pattern graphic wraps for food trucks and ice cream bicycles. Branding guidelines were also created for Little Island, disarming and family-friendly, with an intentional naïveté. The same metallic sculptural approach can be found in other park elements, like identification signs applied directly to the architecture in dimensional bronze. A commemorative cast bronze dedication hatch in the center of the playground area outlines the park mission and the donors who made it possible.