An interactive online documentary video experience that tells the overlooked story of slavery in the Colonial North.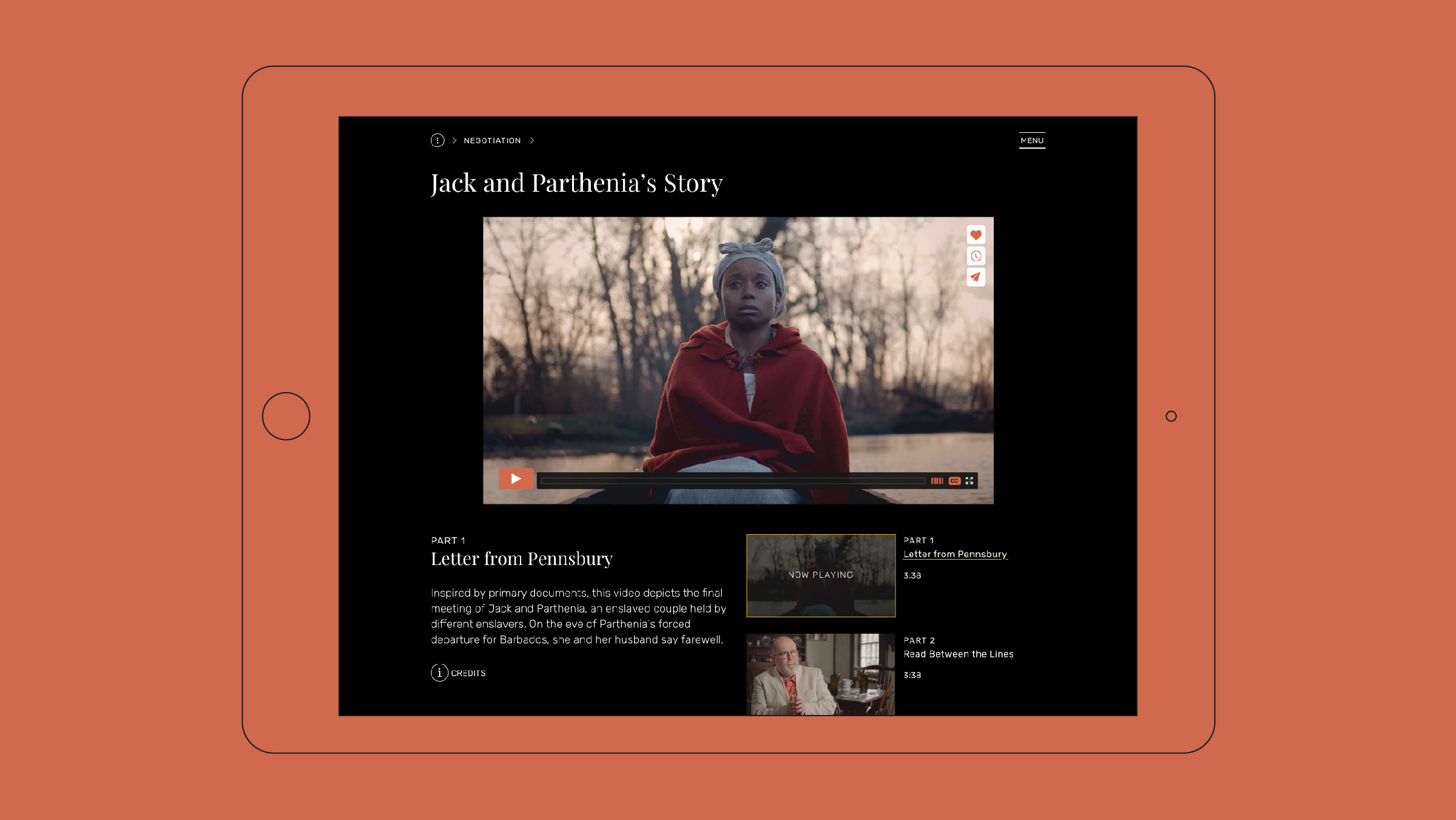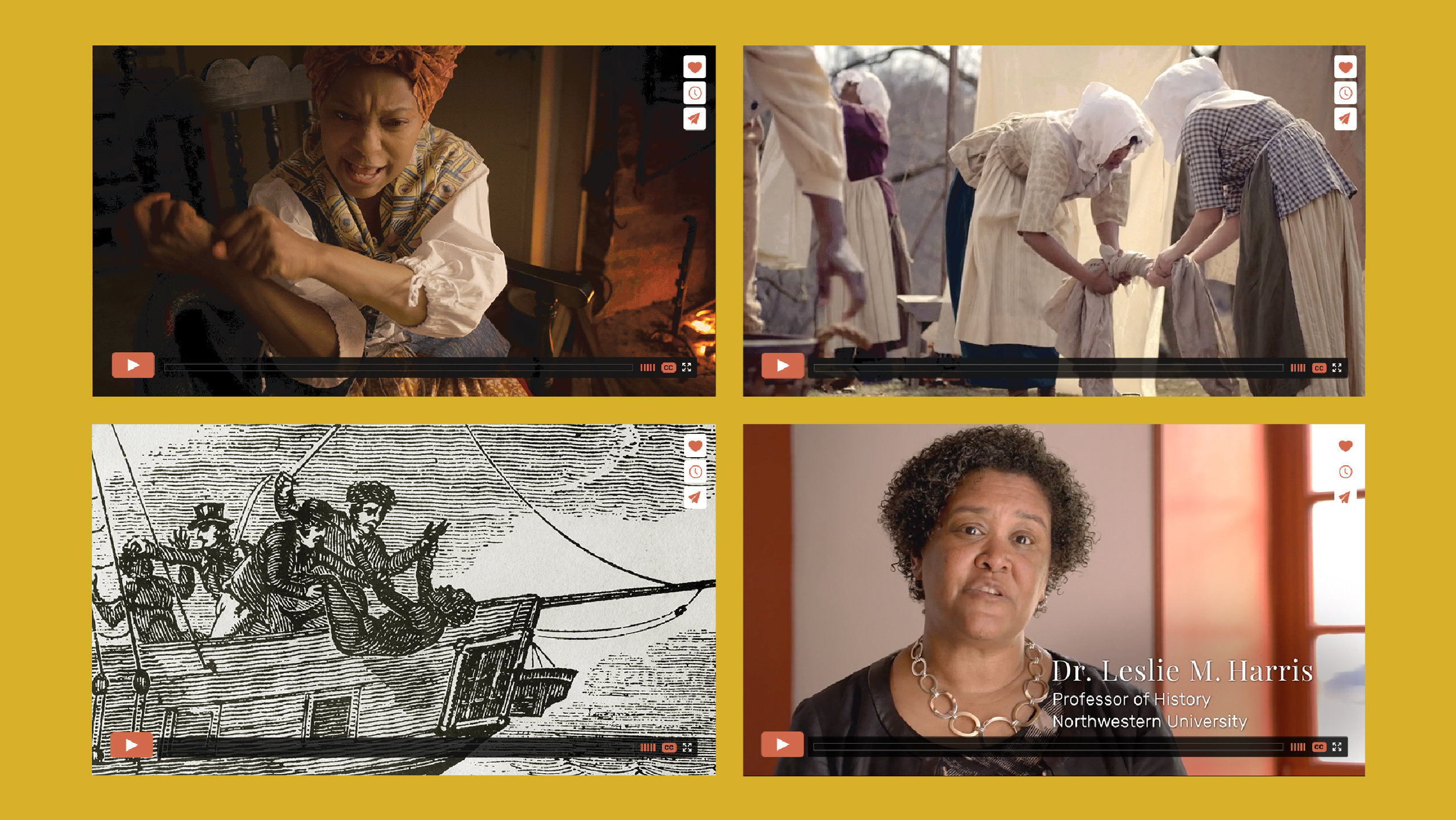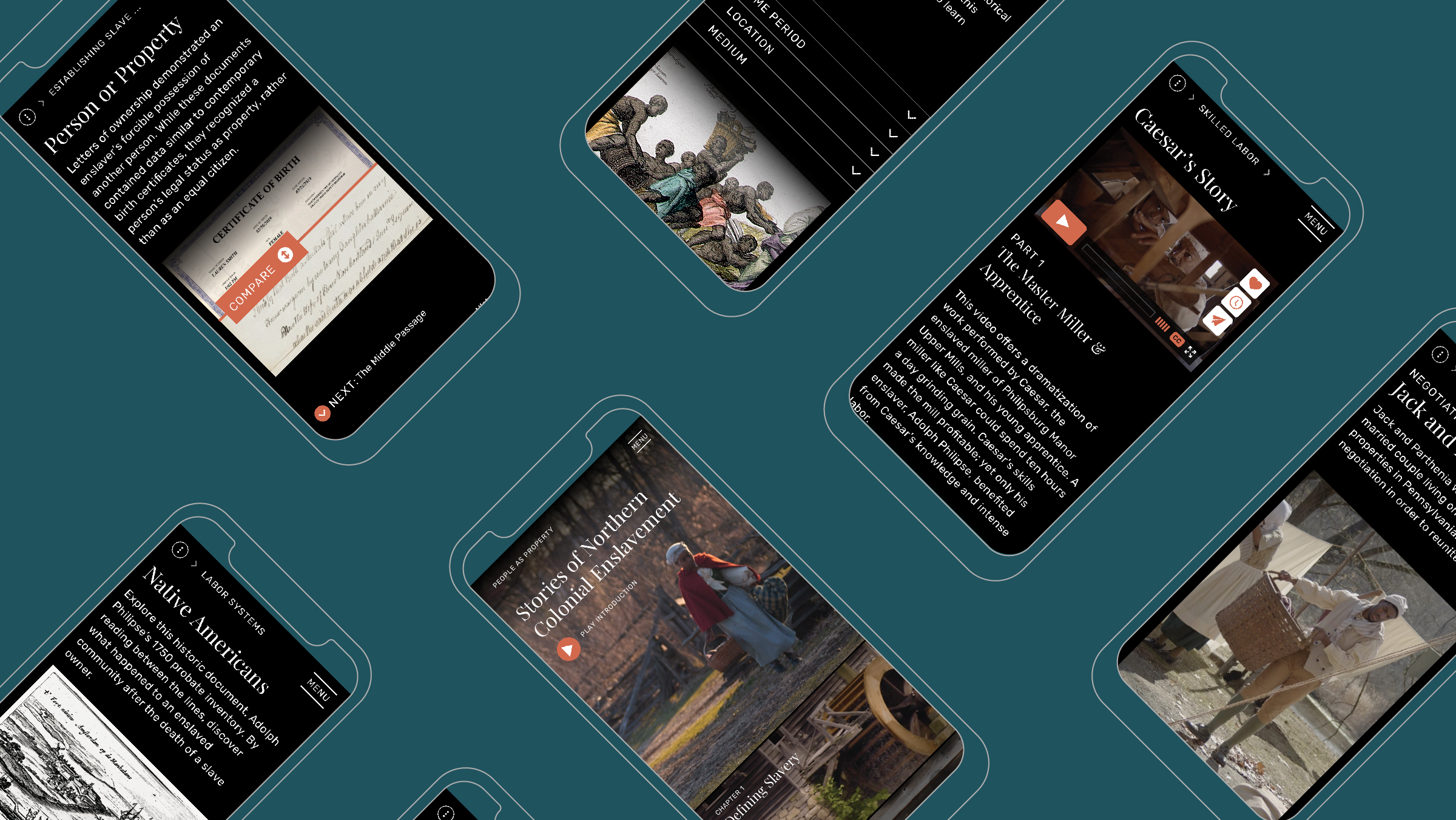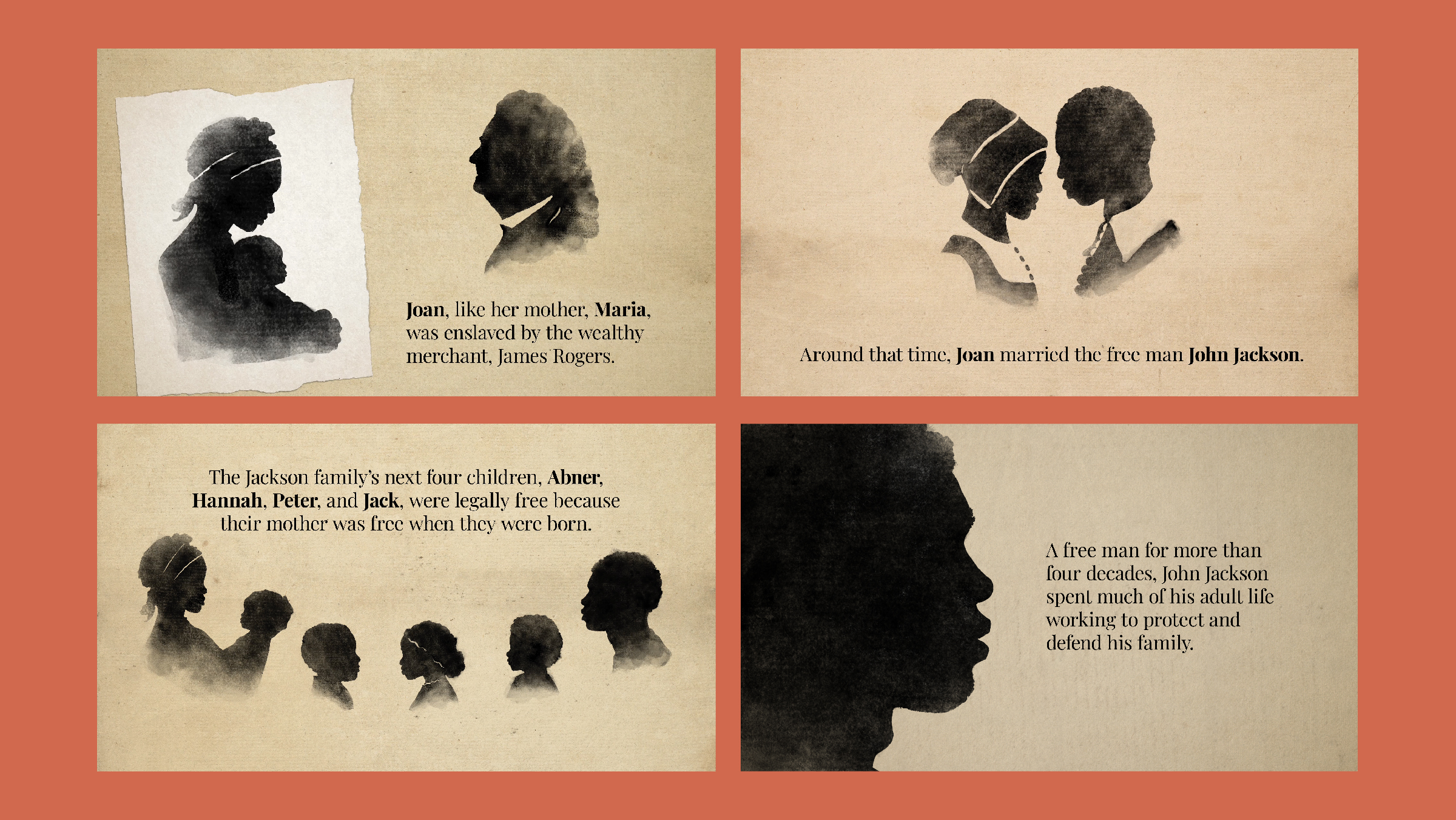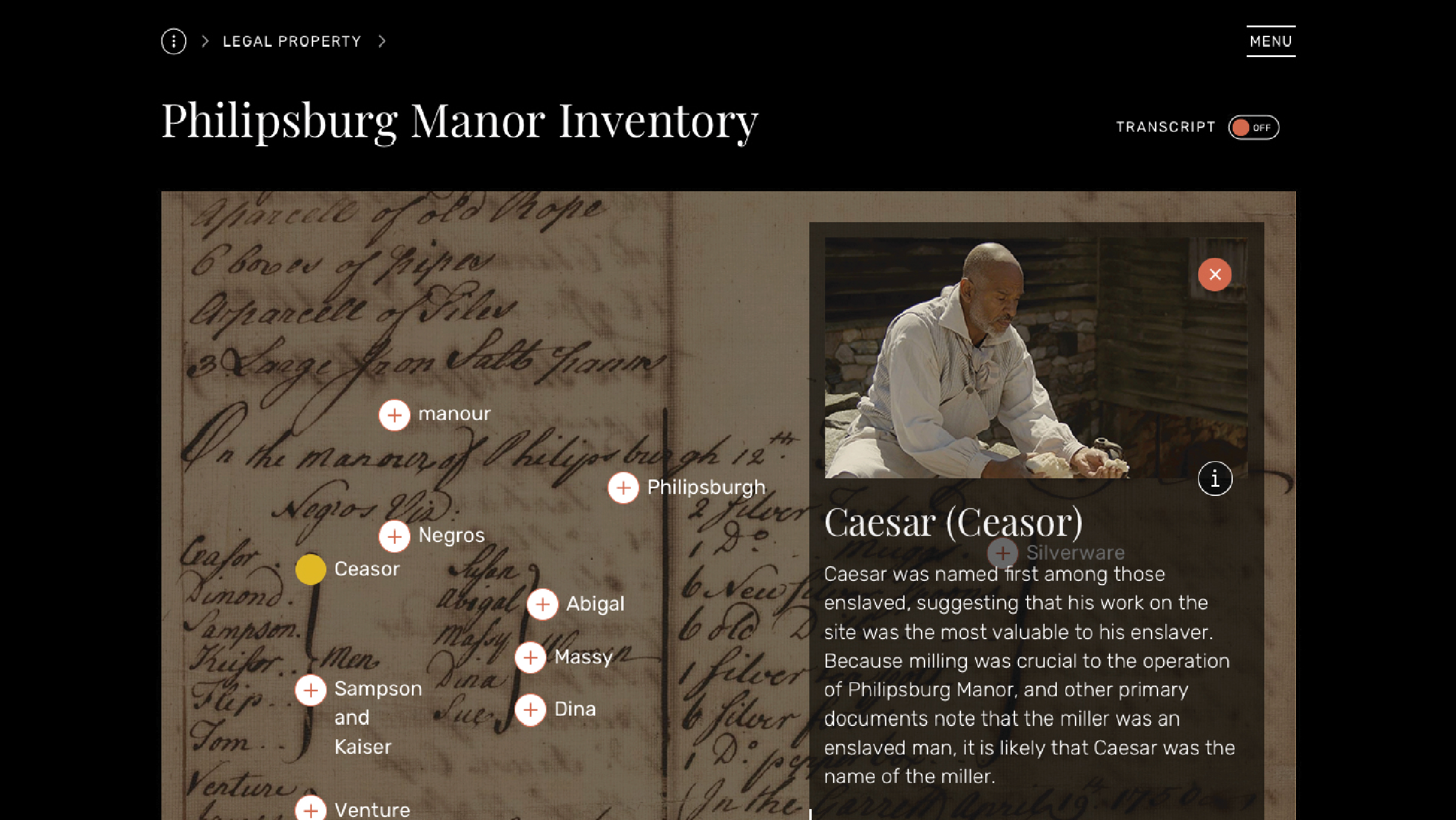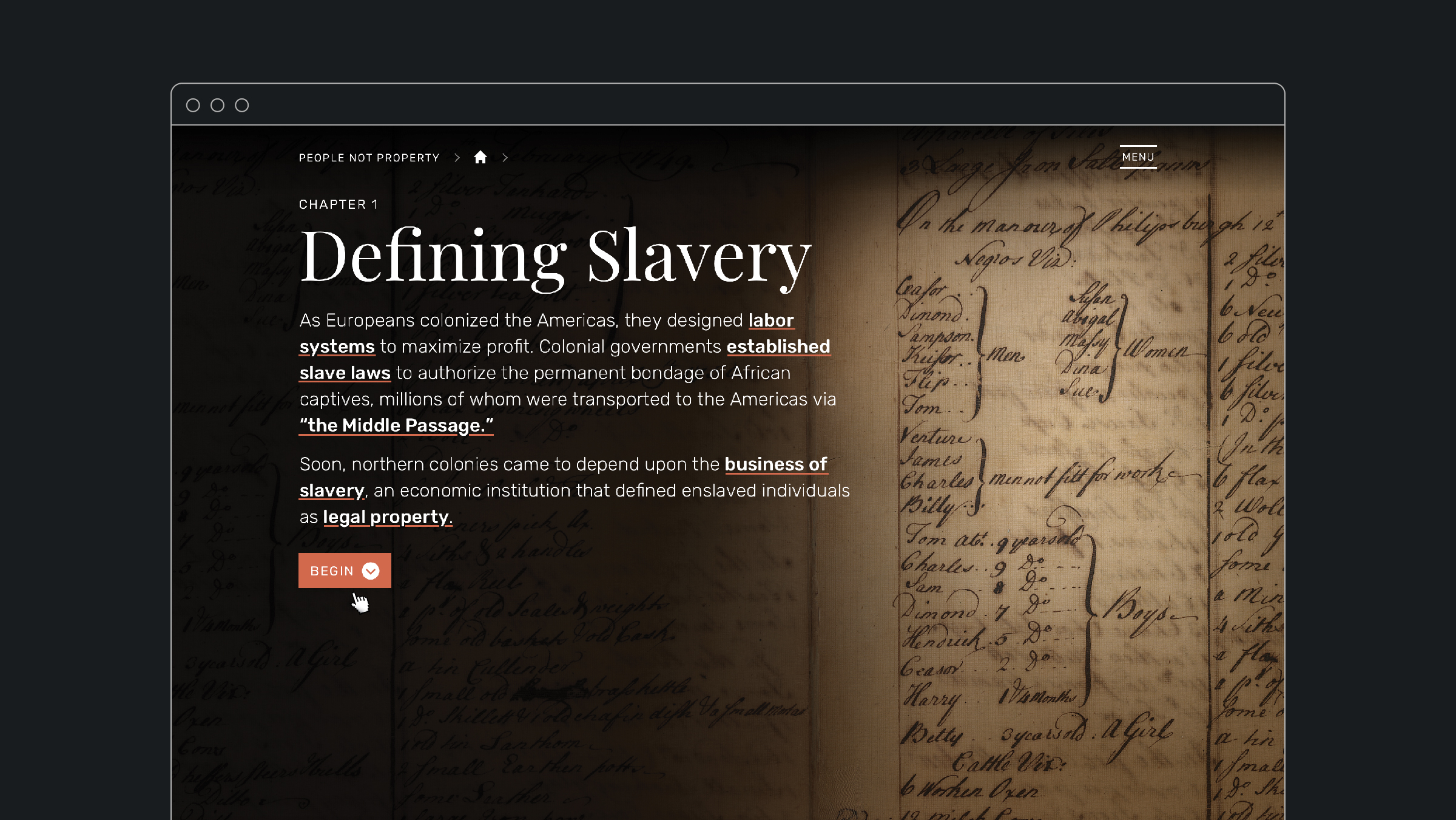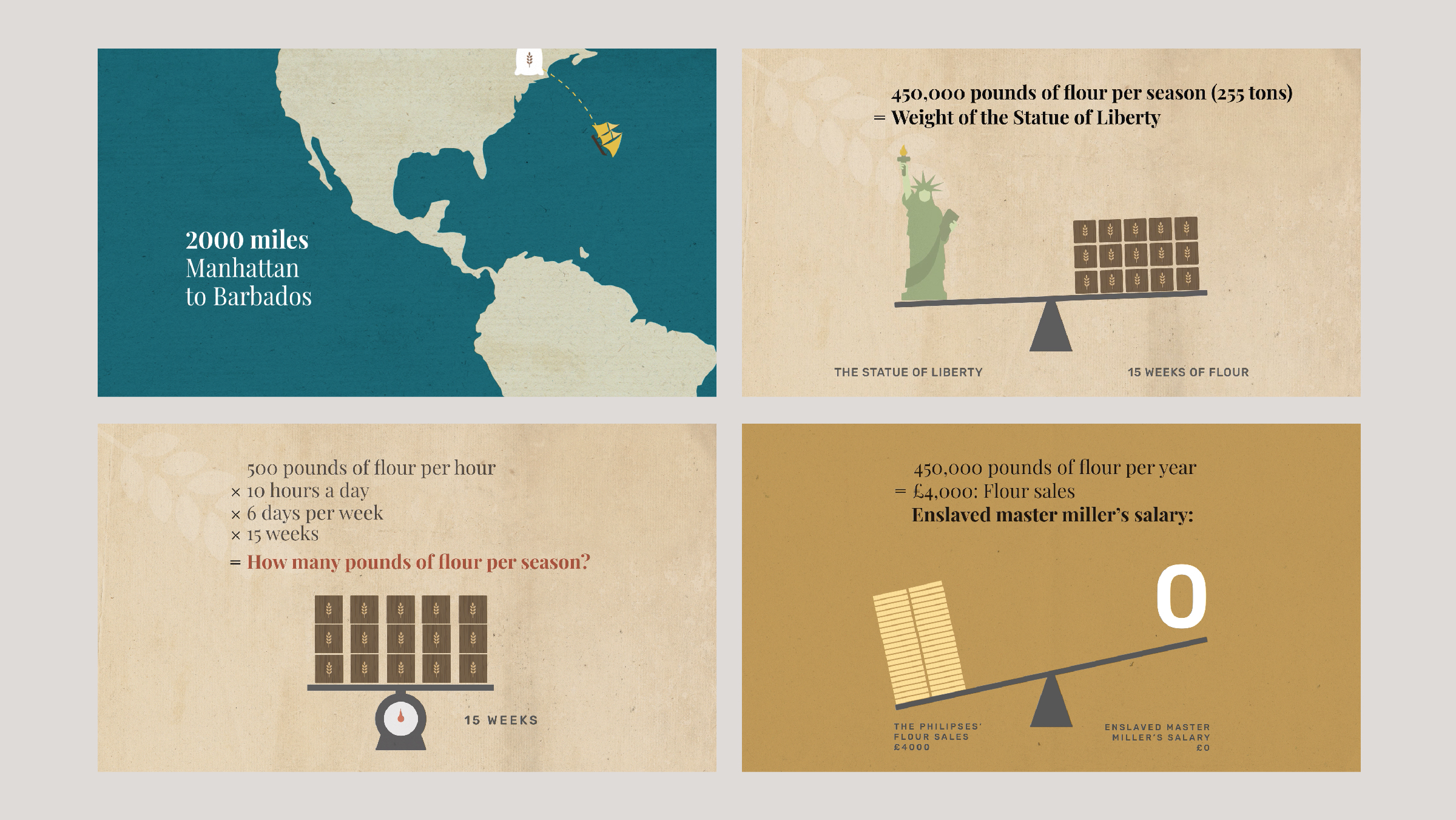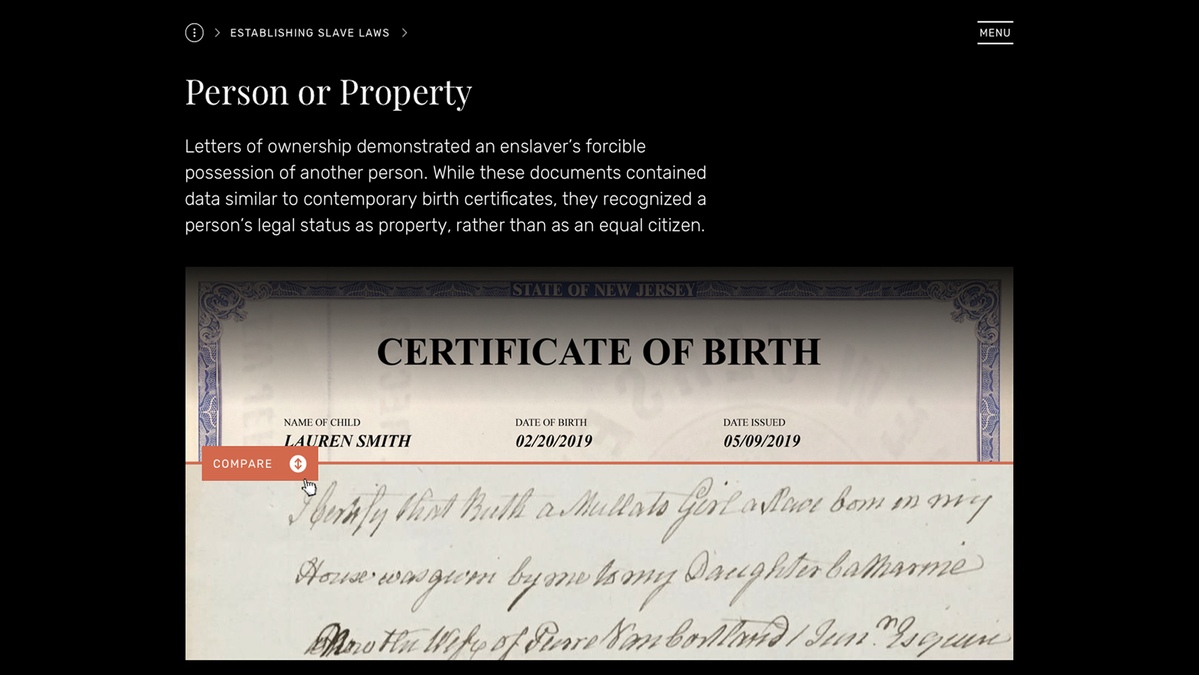 People Not Property: Stories of Slavery in the Colonial North is a compelling, interactive documentary experience that leverages unique web design and technical characteristics to tell the overlooked story of enslaved individuals in the colonial North. Responsive design and UX reveal the neglected narrative in a fact-based yet heartfelt way, delivering a personalized account of the past that connects with issues of race present in America today. The content-rich educational resource is designed to drive engagement through prompted questions and encouragement of critical thinking.
Website architecture enables users of all ages to engage at different levels, while the color palette and aesthetics convey the serious nature of the content through dark tones. The interactive elements of the website are uniquely suited to the type and quantity of content available on a given topic e.g. facts and figures are depicted in easy-to-understand infographic animations. Including support from scholars, historic site interpreters, artists, and filmmakers, the heart of People Not Property is numerous original short-form films covering dozens of important subject areas.
C&G Partners had the rare opportunity to bring this story to life by filming reenactment videos of the documented activities of enslaved individuals in the colonial North that included scholarly interpretation and testimonials to provide commentary and context.