Home to 700 residents from over 100 countries from around the world, New York City's International House is a well-kept uptown NYC secret, founded by John D. Rockefeller in 1924. It provides housing, funding, and programming opportunities to students and young professionals from all over the world. C&G Partners recently redesigned an internal lounge and event space to become the Donald L. Cuneo Hall of History.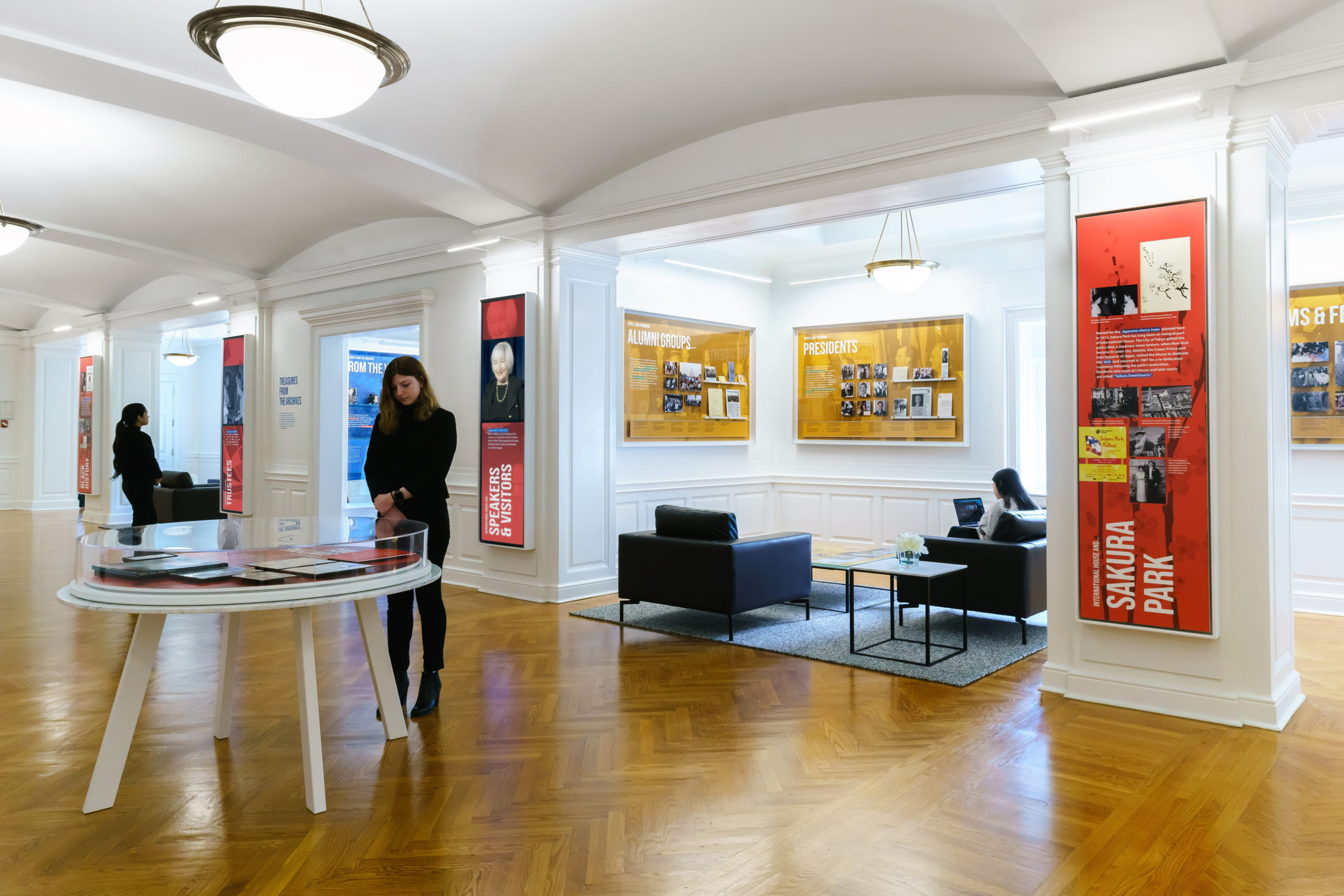 C&G's design for the Hall highlights events, milestones, and resident life at I-House. The exhibition focuses on celebrating the accomplishments of the many alumni whose lives have been transformed by the I-House experience, sharing the history of the institution, and revealing treasures from the archive.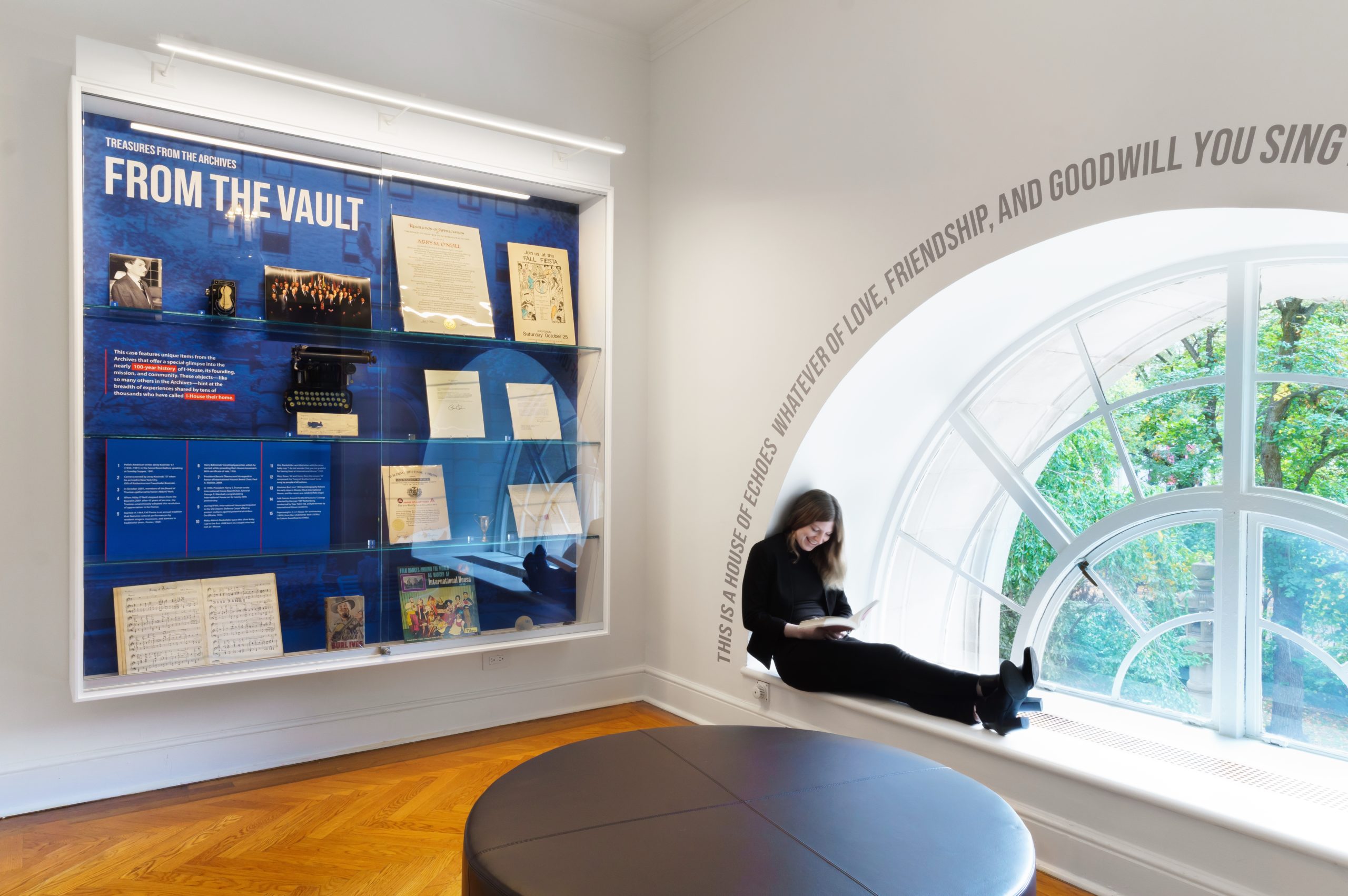 The exhibition includes panels and media that feature items and documents from notable alumni who lived at International House before they rose to fame and success. Accent display tables, such as one featuring legendary operatic soprano Leontyne Price, capture individual stories with archival objects from featured alumni.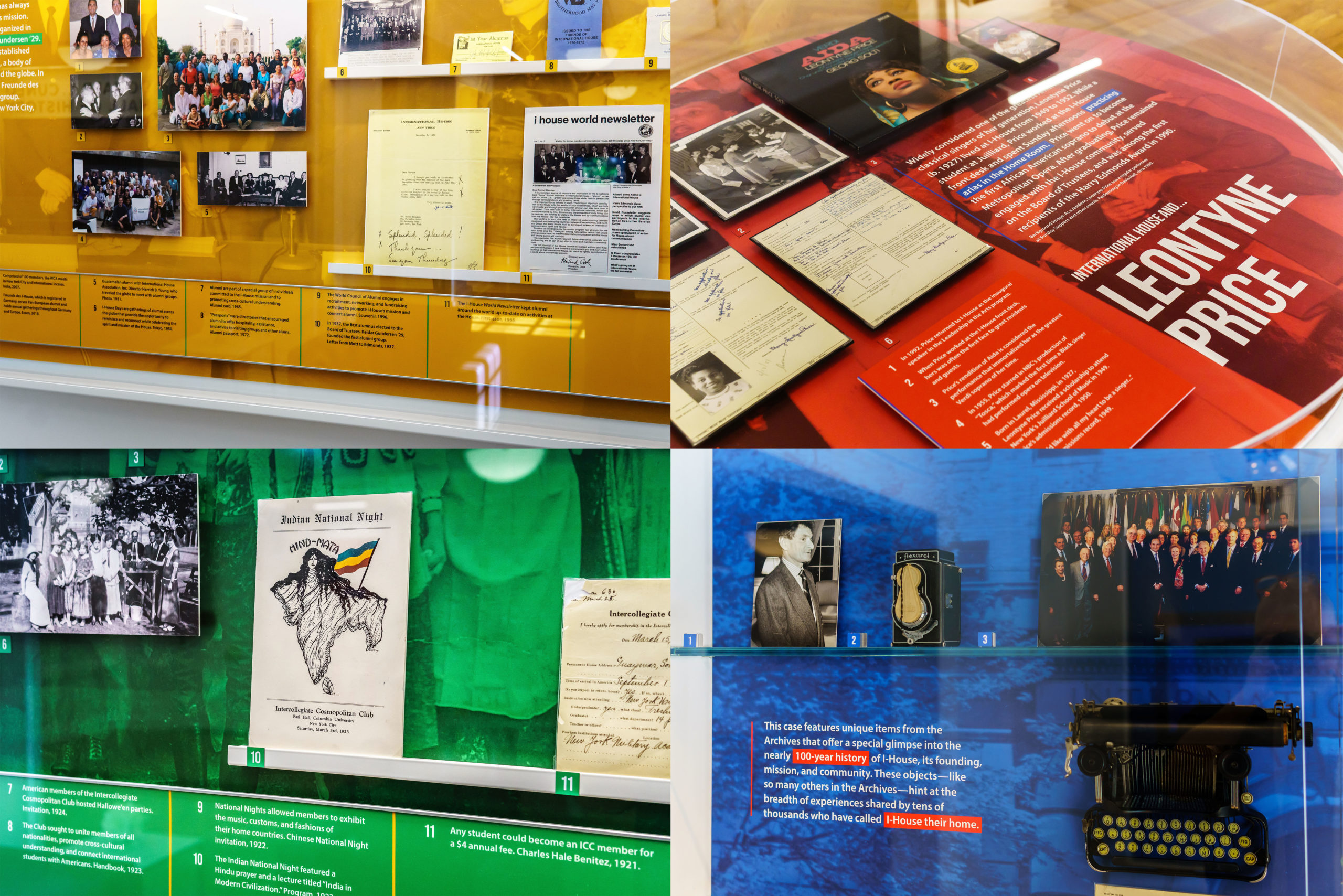 A large-scale interactive touchscreen presents a custom-made website to explore historic films with guest speakers ranging from Nelson Mandela to Gerald Ford. The website is also fully accessible for those not in-person at the I-House to explore a digital version of the exhibit. Vertical displays come in both printed graphic form and in animated tall stretch video form.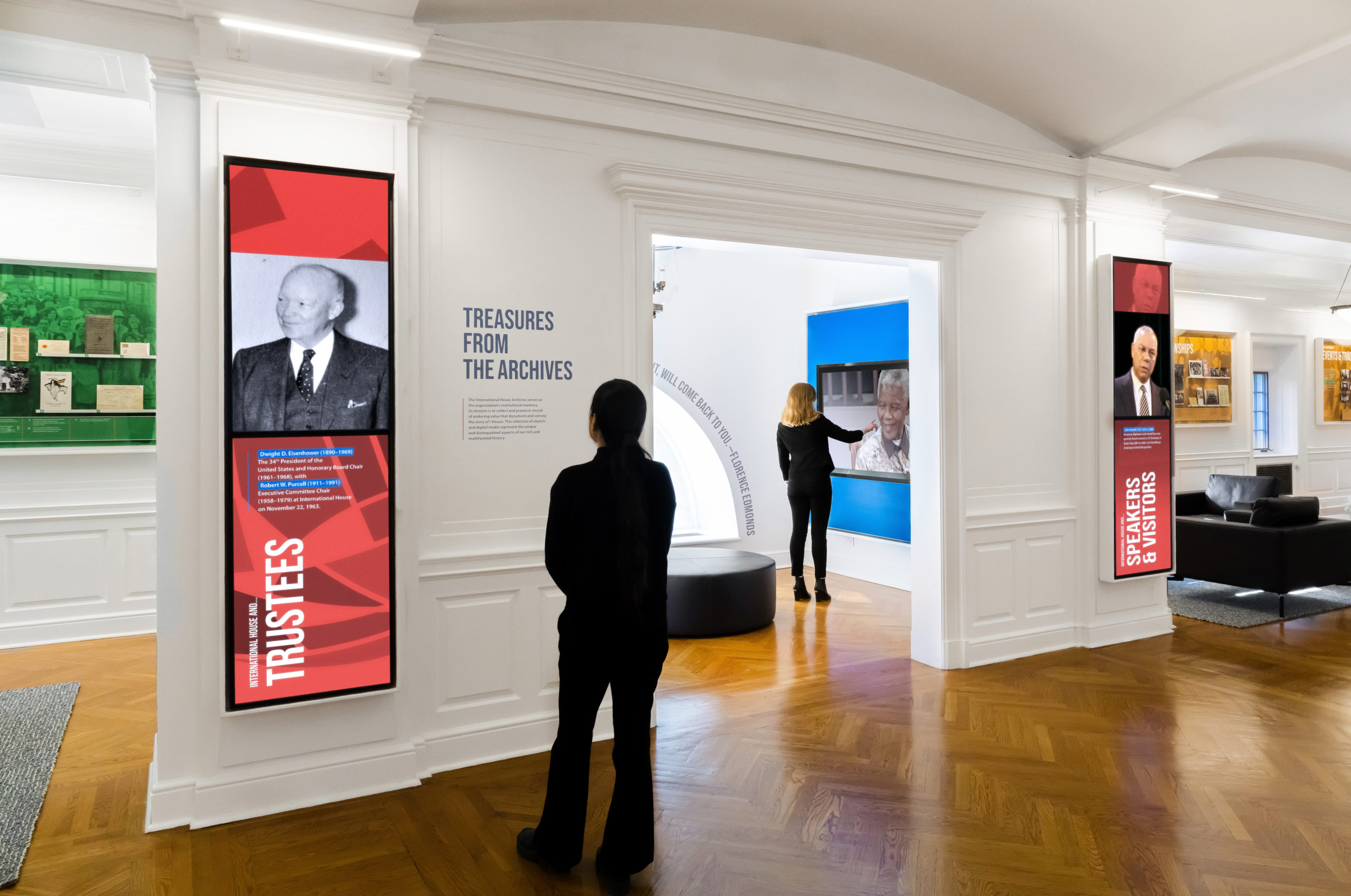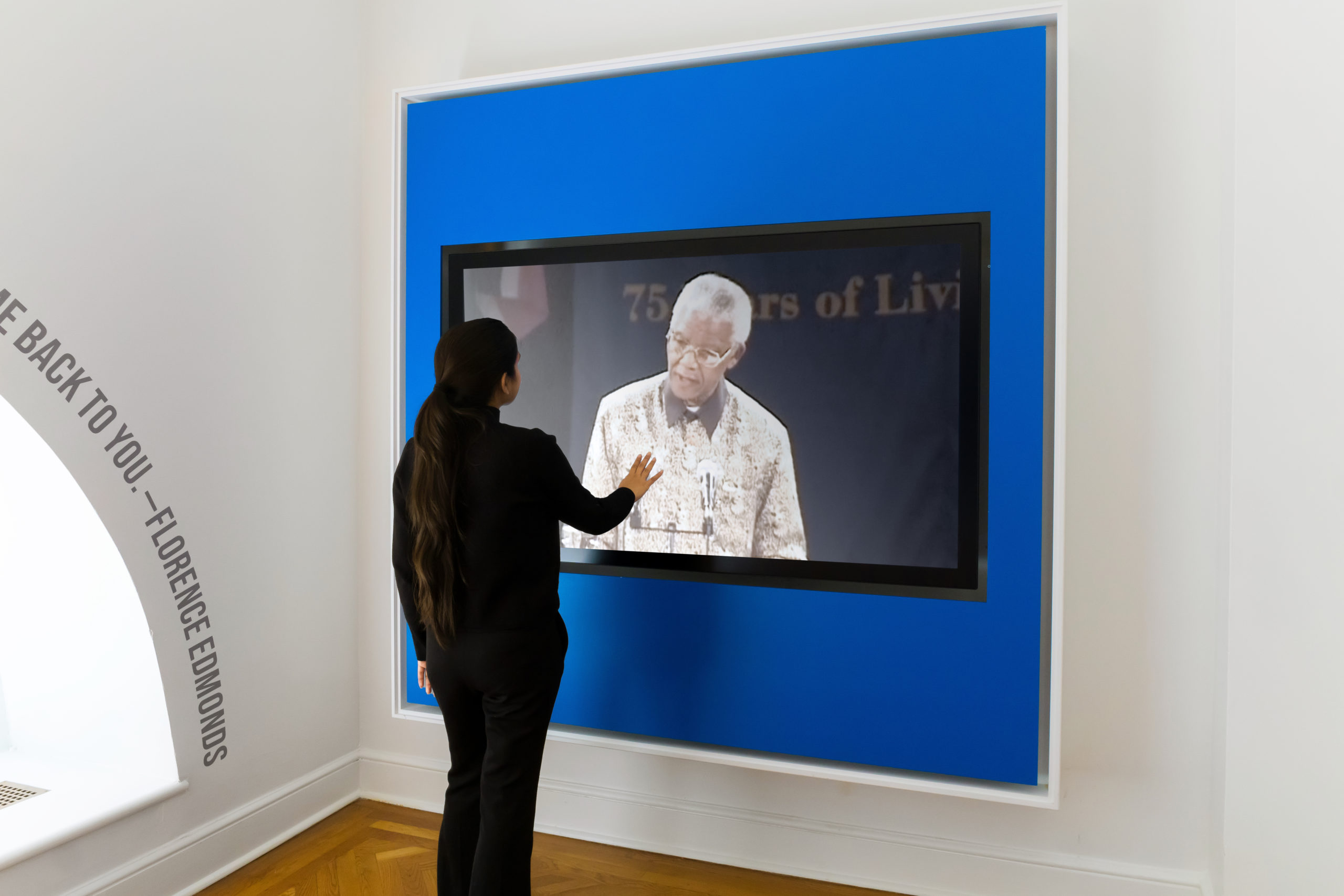 Display cases filled with images of the various events, programs, and groups over the years line the hallways to add meaningful content to a space meant for movement.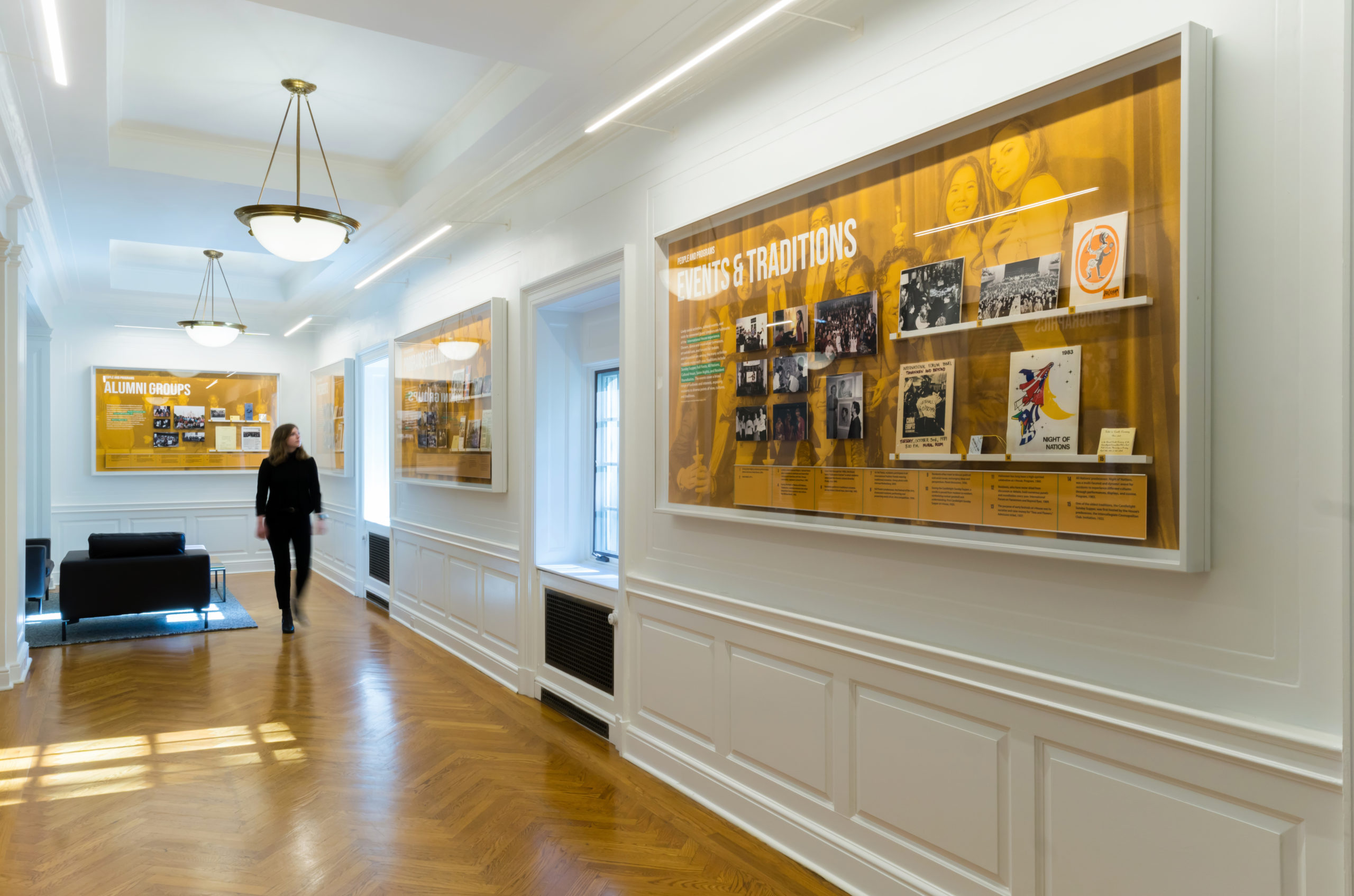 Cases in corners and coffee table displays take advantage of the existing lounge areas to share historical knowledge as residents and visitors relax and engage with others.