MuseumNext recently released project presentation videos from the MuseumNext Digital Collections Summit this past fall. At the conference, C&G Partners' Maya Kopytman, New York University Institute of Fine Arts' Dianne Modestini, and Kimbell Art Museum's Shan Kuang presented and answered questions on "Art Up Close," a project about the online re-imagination of the Kress Collection and related Kress Program in Paintings Conservation. Created for the conference, this video explains the project and takes a deep-dive into the design details that make this award-winning digital project innovative, important, and accessible.
The online resource brings conserved works of art from the Kress Program in Paintings Conservation into the public view in a single place. It provides a wide range of conservation services to the dozens of regional and campus museums that collectively steward the Kress Collection of Old Master paintings and sculpture. It also provides a unique training opportunity for graduate art conservation students who want to learn about the study and conservation of Old Master paintings.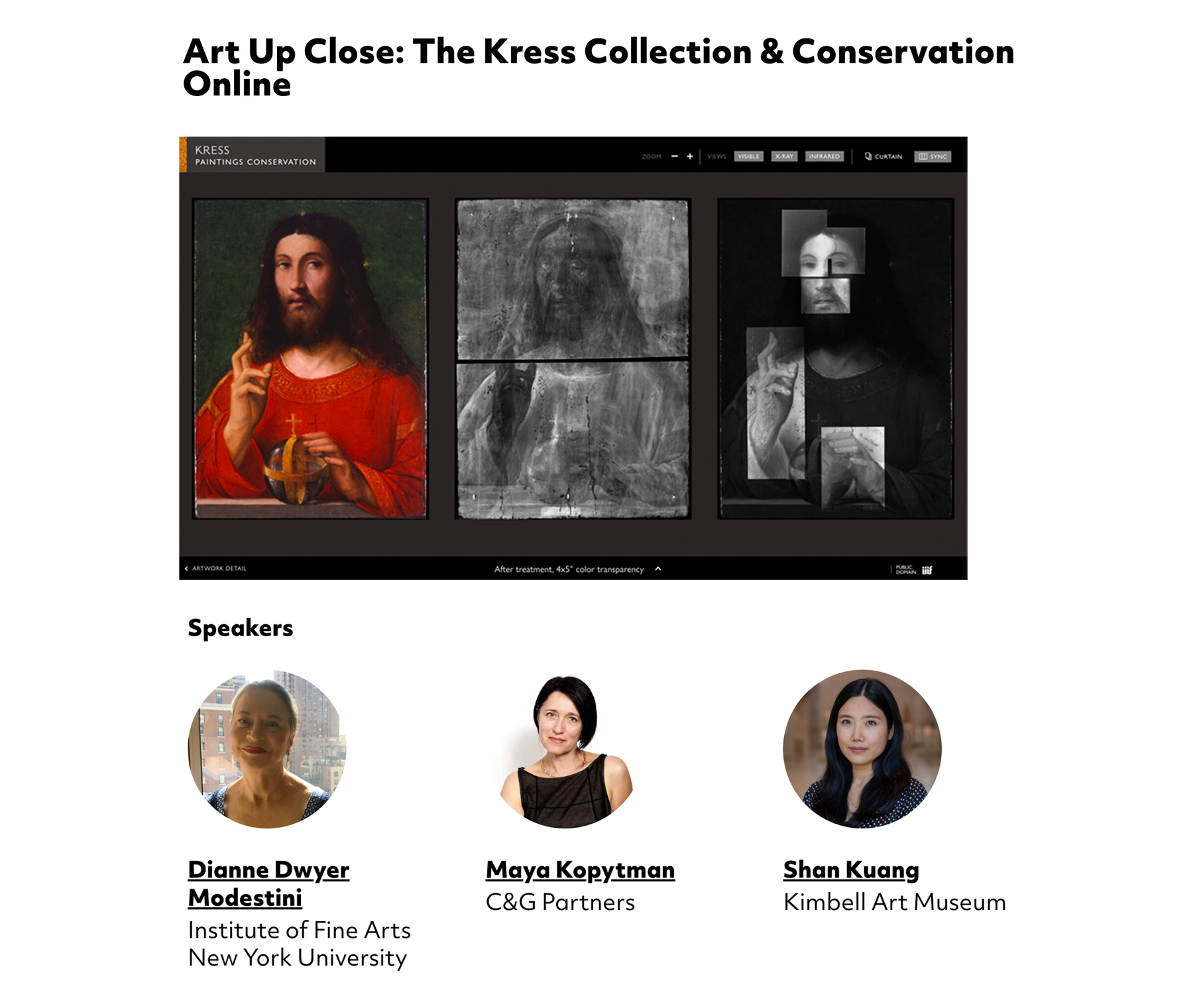 C&G worked closely with Kress Paintings Conservation to ensure that the site redesign serves those they support, including conservators, art historians, museum curators, educators, librarians, and art enthusiasts. A powerful digital viewer based on the IIIF API allows users to zoom to levels that expose brushstrokes, paint textures, and the evidence of time in extreme detail. The tool offers unique functionality, such as a Curtain View, to explore the various stages of conservation from clean state to conserved art while virtually peeling the layers. X-ray and infrared layers as well as the back sides of paintings serve as a valuable learning resource for conservation experts and students.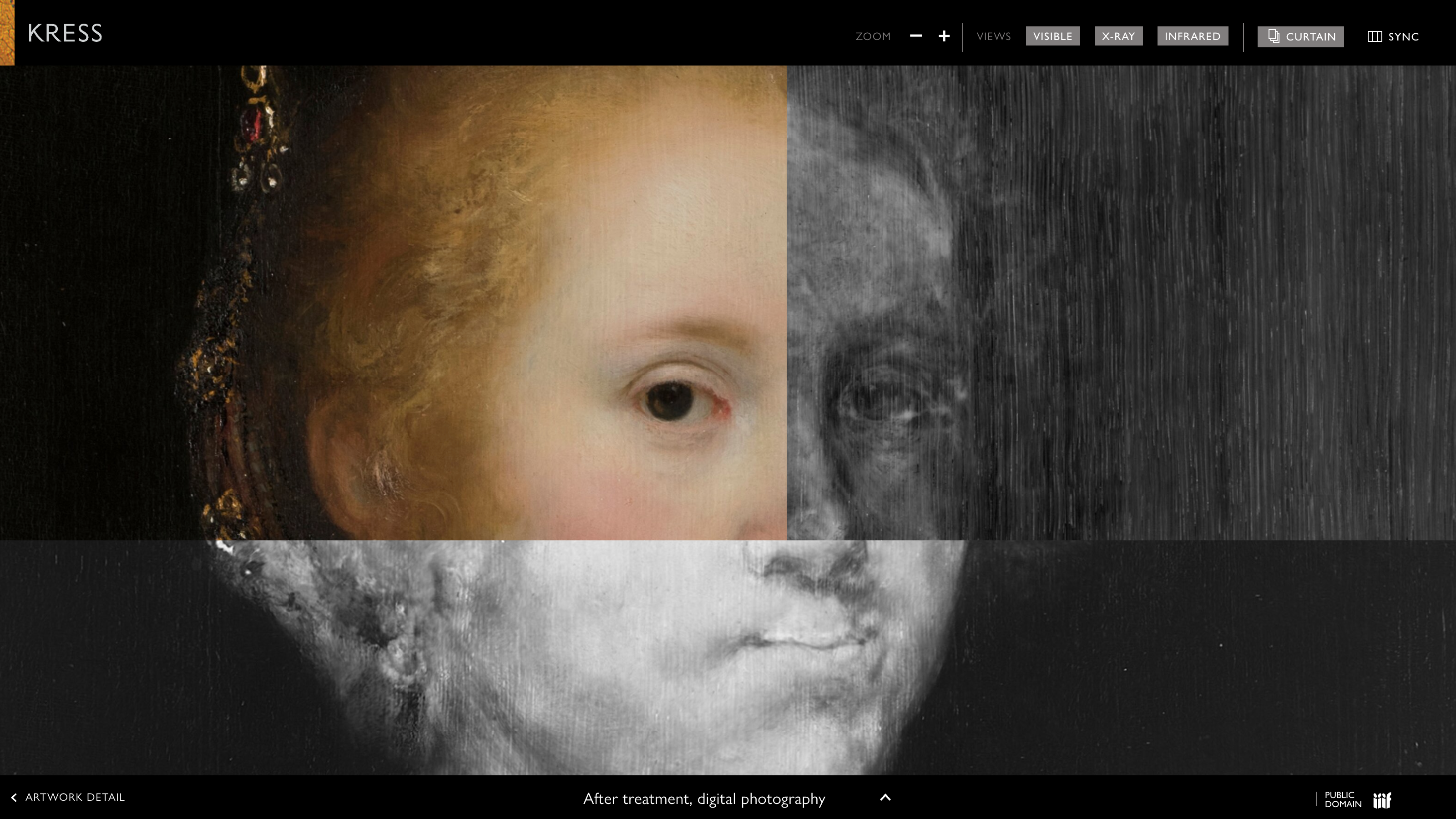 Detailed accounts of conservation projects, including scientific data and imaging, expose conservators and conservation students to decades of scholarship available for the first time digitally and publicly. Site search offers different views including a visual gallery, interactive map, and comprehensive list layouts. Search filters have a highly detailed capacity, enabling search by a long list of data fields, including the various painting schools in early European art.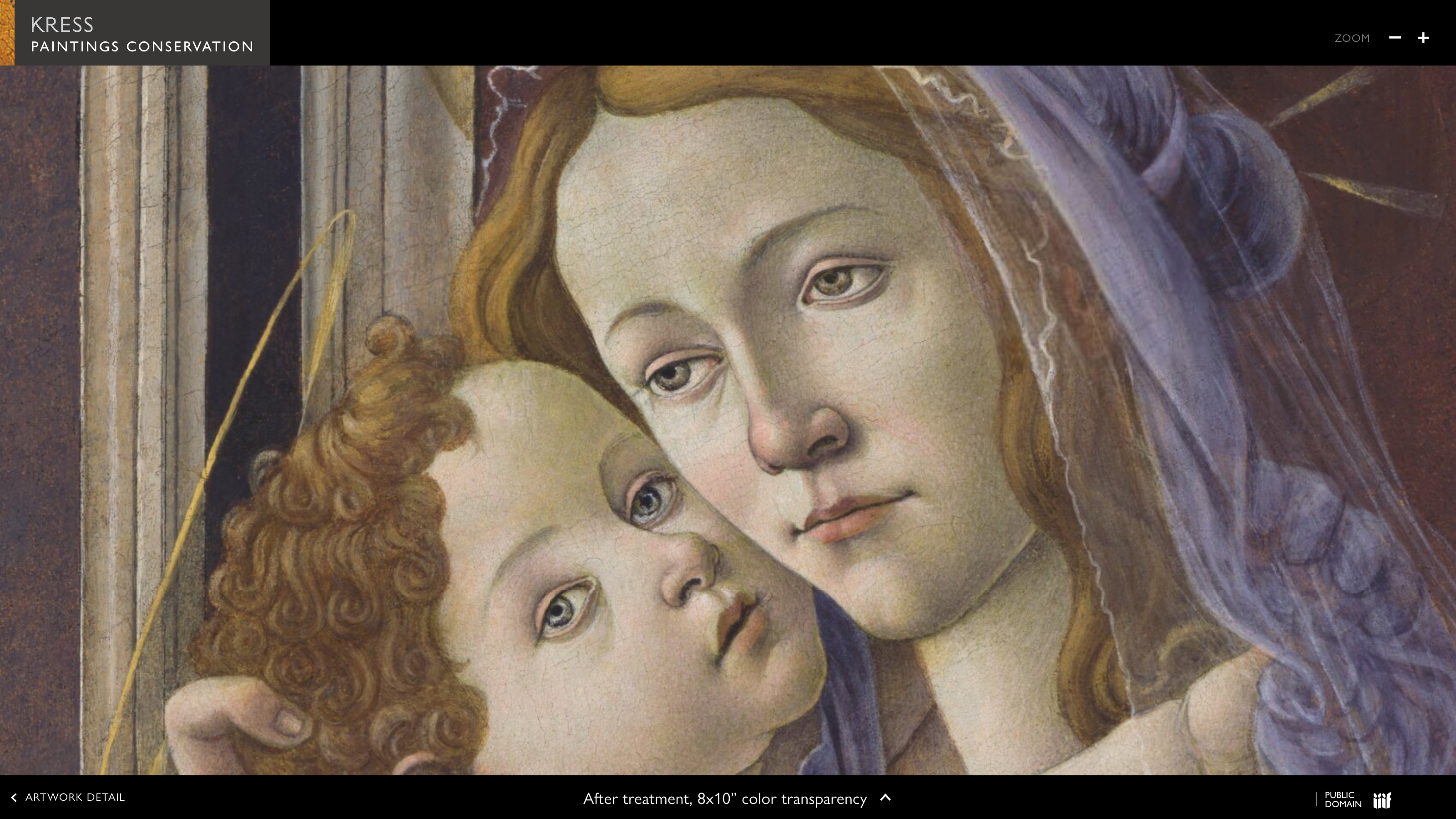 The reimagined website serves as a rich repository to explore conserved art works from the Kress collection and the scholarship that resulted from their conservation for the first time in decades. And the flexible framework allows for all future conservation projects to be documented in real time.
C&G Partners also designed the website for the Kress Foundation itself.