C&G Partners is thrilled to announce two new senior members to our team, Caroline Gelb and Jennifer Whitburn. Caroline, our newest Senior Producer, and Jennifer, our newest Senior Consultant, have extensive experience in their fields and are already strong additions to our growing team.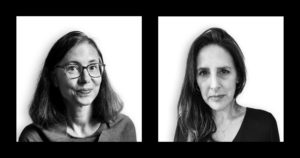 Caroline Gelb joined the team as a Senior Producer, focusing on content development and project management. She has over 15 years of experience in creating unique, impactful, and memorable projects in the fields of education, science, health, and the environment. Caroline views design through the lens of combing interactivity and storytelling to help curiosity and learning blossom.
Prior to joining C&G Partners, Caroline was a senior producer and lead of youth and family programming for the World Science Festival. Her previous clients include the American Museum of Natural History, Aspen Institute, Con Edison, City University of New York, Intrepid Sea, Air & Space Museum, Metropolitan Museum of Art, National Museum of Mathematics, NASA, New York University, Pepsi, and Pilobolus. She has also worked in film and television for the Discovery Channel, Science Channel, MTV, and Nickelodeon. Caroline earned a Bachelor of Arts in International Relations from the University of Michigan and a Certificate in Multimedia Technology from New York University School of Continuing Education.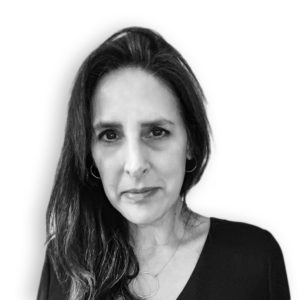 Jennifer Whitburn joined the team as a Senior Consultant. She is a 3D designer with experience in all aspects of the exhibition design process, from master planning and implementation of large-scale museum commissions to community-based exhibit design projects. She believes in the power of museums to promote community engagement and learning through interactive and immersive experiences. As a designer she strives to encourage the use of all senses and strike a balance between various types of activities that allow for reflection and engagement.
Prior to joining C&G Partners, Jennifer worked at Ralph Appelbaum Associates, Atelier Imrey Culbert, and THinc Design on projects with clients that include the National Museum of African American History and Culture, Cherokee National Capitol Museum, First Americans Museum, American Museum of Natural History, Royal Alberta Museum of Natural History Museum, Japan Society, Asia Society, New York Public Library, Smithsonian American Art Museum, and the National Museum of the American Indian. Jennifer received a Bachelor of Architecture from Cornell University School of Architecture, Art and Planning.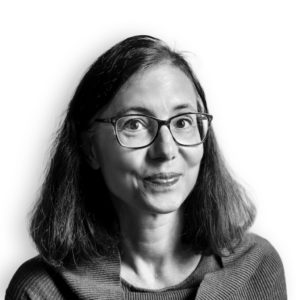 At C&G Partners, Caroline and Jennifer will help lead projects that use design to engage the audiences of mission-driven organizations. Welcome Caroline and Jennifer!