For Guardian Life, C&G Partners has designed a website in support of Be Meaningful, an initiative to inspire women to pursue independent, entrepreneurial financial careers that serve their communities.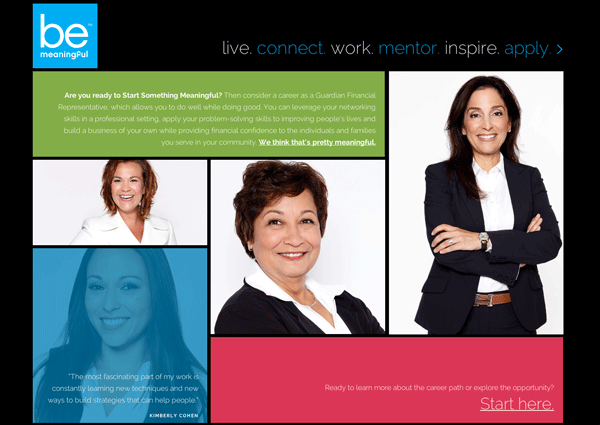 As a web adaptation of C&G Partners work on the original Be Meaningful social media campaign (see more about that project here), the responsive site allows visitors to dig deeper into featured profiles through a mix of individual video interviews (of real women entrepreneurs), testimonials and life stories. The underlying theme of the campaign is based on research: potential female applicants surveyed wanted careers where they could "do well" for themselves but also "do good" for others.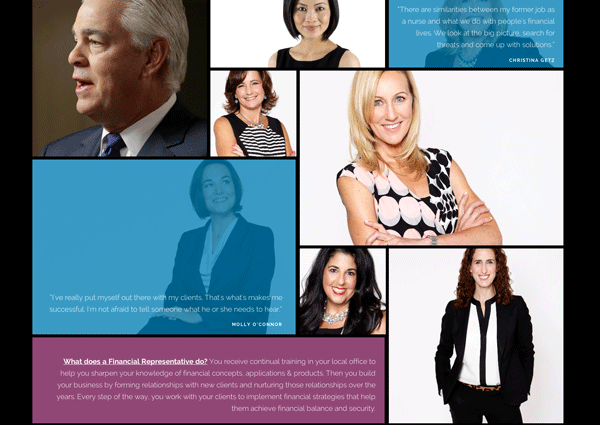 The firm also authored the short films, infographics, illustrations and original identity for the project. The stories of the women profiled are all moving and personal testimonies, well worth watching. See the site here. See the social media campaign here.