The New York Botanical Garden (NYBG) is one of the world's premier classical botanical gardens, and a National Historic Landmark. A leader in horticultural science, education and advocacy, it preserves and displays over 1,000,000 plants across 250 acres of dramatic rock outcroppings, waterfalls, and a 50-acre remnant of the forest that once covered New York City.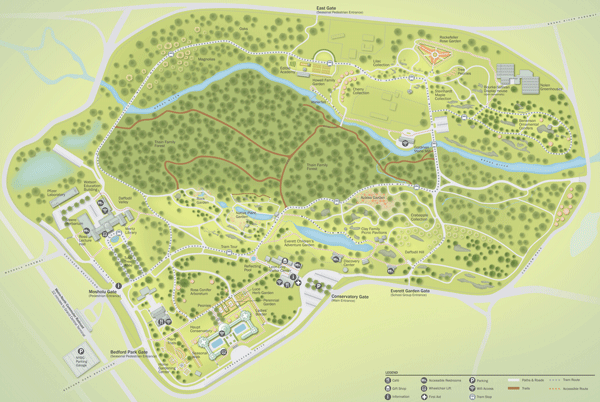 Based on the success of our Native Plant Garden map design project for NYBG, the Garden commissioned C&G Partners to rethink the entire comprehensive map that guides visitors through the 250-acre site.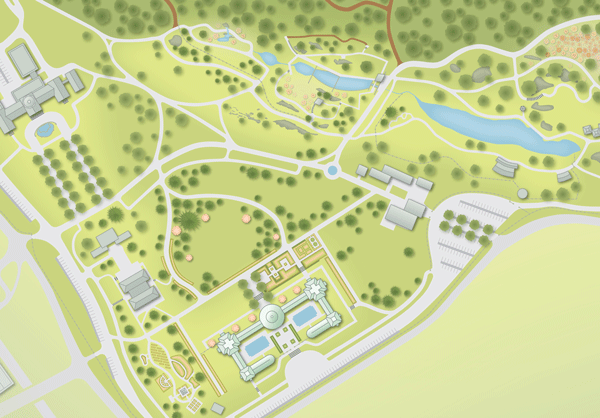 The traditional cartographic system, based on hand-made watercolors, was hard to update and keep consistent. The new project was a kind of preservation effort of its own: the goal was to create an updated, layered digital map for the site, without sacrificing the eminent style of a hand-drawn classic garden map.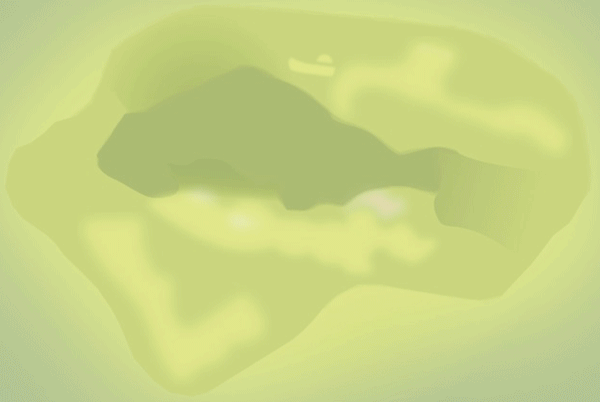 Although the result retains timeless looks, the underlying data is now all digital.
Already deployed in the form of printed maps for all visitors, the new digital map will next appear as on-site signage throughout all 250 acres of the site, and online.