CGP recently launched an interactive Holocaust curriculum for the Museum of Jewish Heritage in New York City. The project, led by Partner Maya Kopytman, includes moving video of survivors' testimonies within contextual spots in each story, an interactive timeline and a geography quiz plotting the path of each survivor, and a robust Discussion section providing an online forum for class thought-sharing on topics stemming from the story.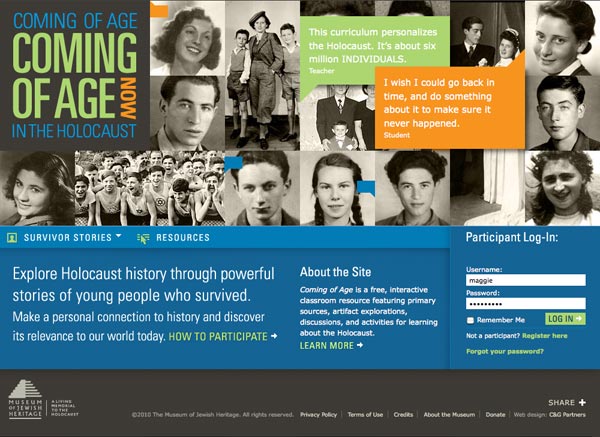 This virtual classroom provides the ability to bridge the curriculum with other classes worldwide. Teachers can view a list of participating classes for partnering, and if compatible, pair their class with another temporarily to execute stories and discussions in one conjoined class. A few weeks after launch but prior to the official marketing of the website, new registrants for the website spanned continents. Using customization of WordPress and BuddyPress installations, this curriculum capitalizes on social media practices to make it more engaging and lively for both teacher and students in a global capacity, while preserving these stories for future generations.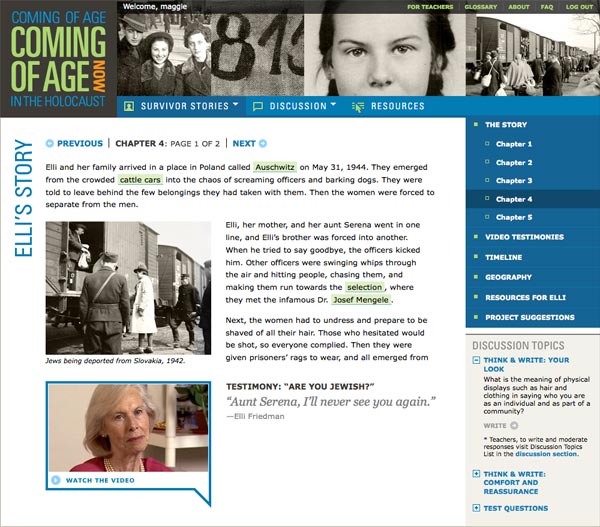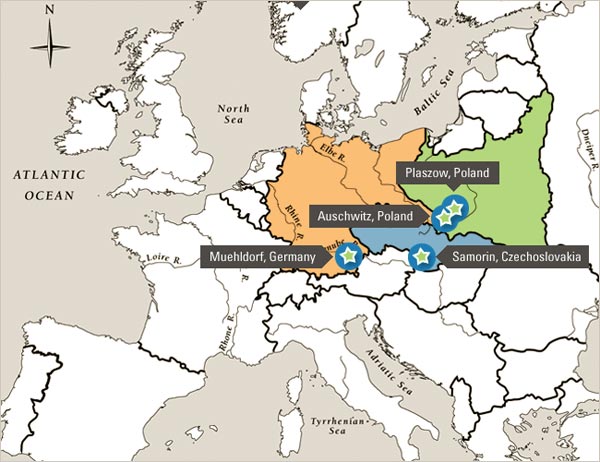 Read recent press about the project here. View the website here.