A C&G Partners team led by Partner Keith Helmetag and Associate Partner Amy Siegel have created the signage and wayfinding program for the new Experimental Media and Performing Arts Center (EMPAC) at Rensselaer Polytechnic Institute (RPI) in Troy, New York.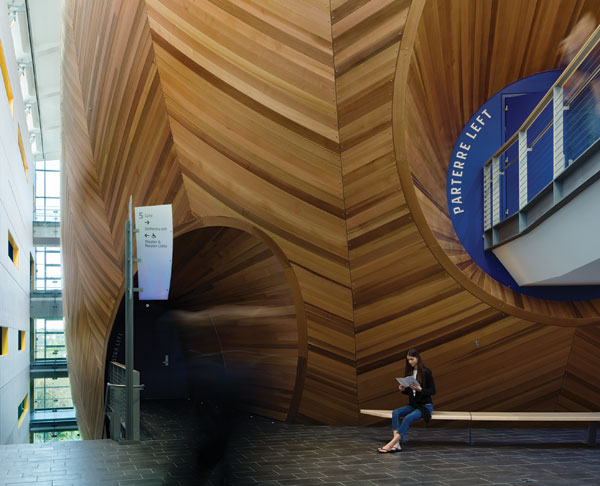 The new facility, designed by architects Grimshaw with Davis Brody Bond Aedas, houses performance spaces and artist-in-residence studios.
The C&G Partners wayfinding program draws on three forces for inspiration. The unique shapes derive from principles of acoustic design, avoiding right angles and embracing curved lines…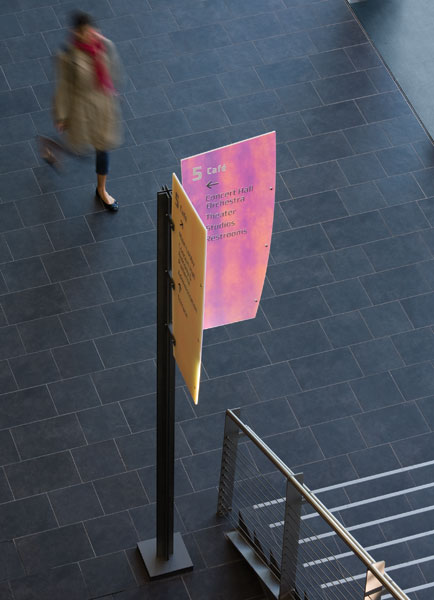 …the iridescent finishes, constantly changing color, are inspired by the sunset paintings of the Hudson River School…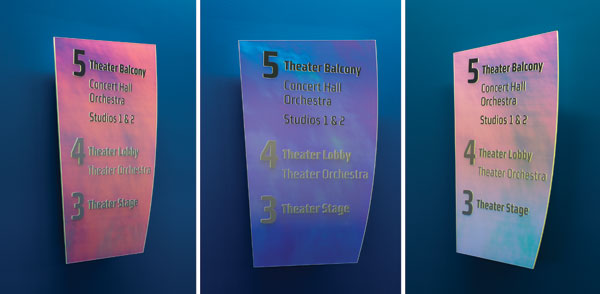 … and the construction techniques correspond with the details of the architecture: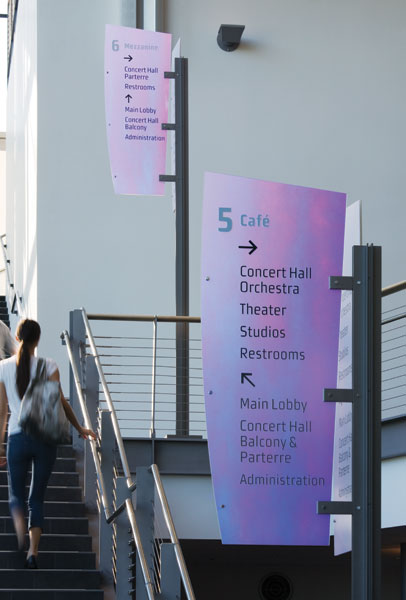 In addition to theatrical spaces and studios, the facility also contains offices, a radio station and a cafe.