C&G Partners has completed another project through the U.S. Broadcasting Board of Governors: a monumental sign for Radio Free Europe/Radio Liberty's new headquarters in Prague. The facility is located on a busy street filled with cars and trolleys. The new main signage is large (because of the speed at which it must be read), angled (because of the oblique directions of approach) and built in two materials and two colors to separate the two languages.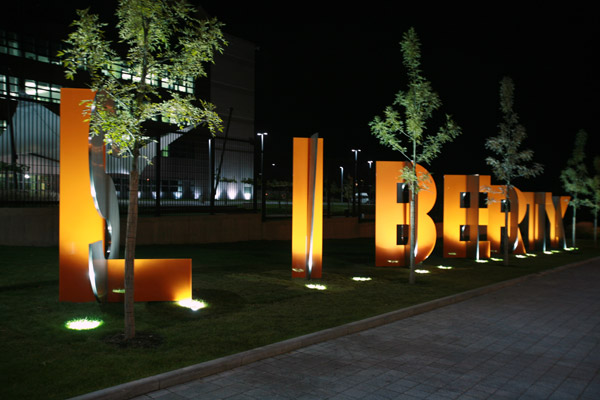 The 10-foot-high, custom-drawn, dimensional letterforms create a sculptural installation that changes language depending on direction of approach, either "LIBERTY" or the same word with the same amount of letters in Czech, "SVOBODA." LIBERTY is opaque colored glass; SVOBODA is stainless steel. Each letter pair intersects on a central vertical axis; the shapes required intensive engineering to create the minimal, graceful final result.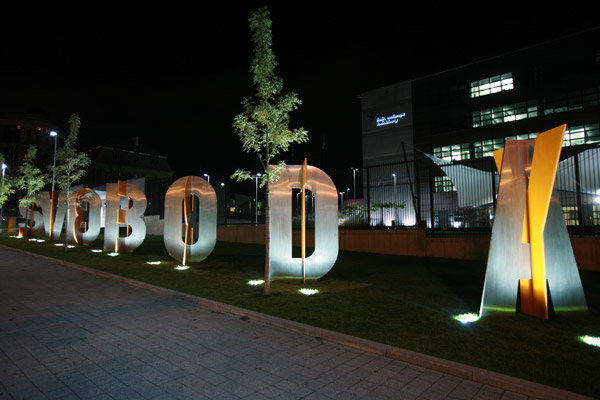 Words were selected as the theme of the installation because of the urgent nature of the news broadcasting done inside, which is often sent by shortwave radio to countries with limited freedom of the press.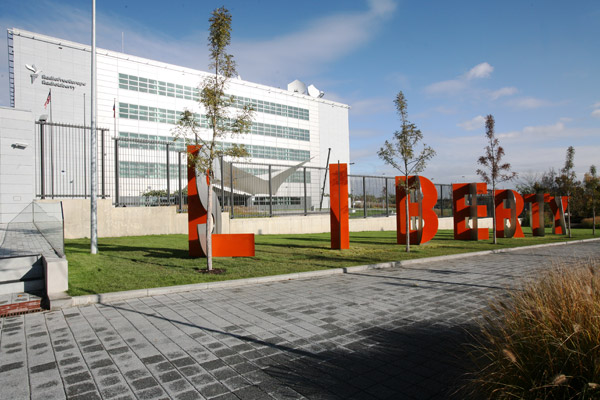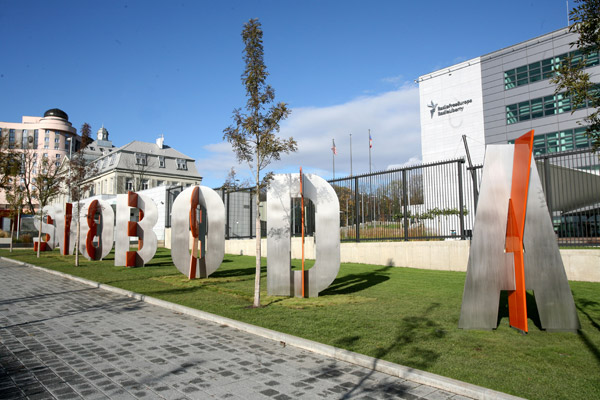 Radio Free Europe/Radio Liberty is a repeat client of the firm.