C&G Partners is especially honored to have been of service to the MLK legacy. One project from 2013 is particularly relevant today: the "My Dream Is" feature of the King Center website , part of an ongoing series of multi-specialty efforts by the firm. In celebration of Dr. Martin Luther King Jr., here are some previously unreleased images from the opening event of the MLK memorial in Washington, DC last year, where this new web feature debuted. 12,000 contributed their dreams in DC that day, and thousands more online since.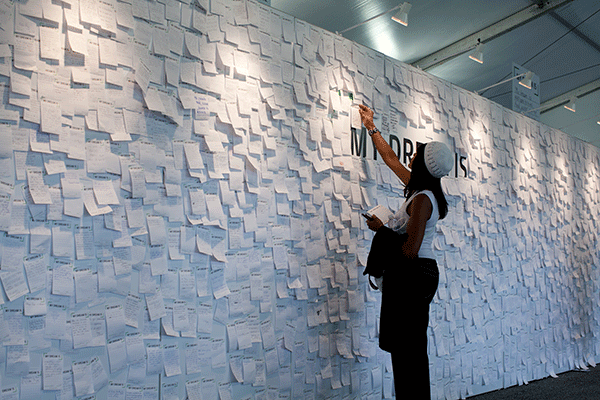 The "My Dream Is" concept enables people to contribute their own aspirations, in their own hand, to a growing database inspired by the work of MLK. Contributions can be physical, at a series of traveling exhibits, or virtual, in the Dreams section of the King Center website. From everyday to grand, from poignant to beautiful, the dreams collected thus far constitute a new tribute to the legacy of Dr. Martin Luther King, Jr., and a new way for the public to carry on his work.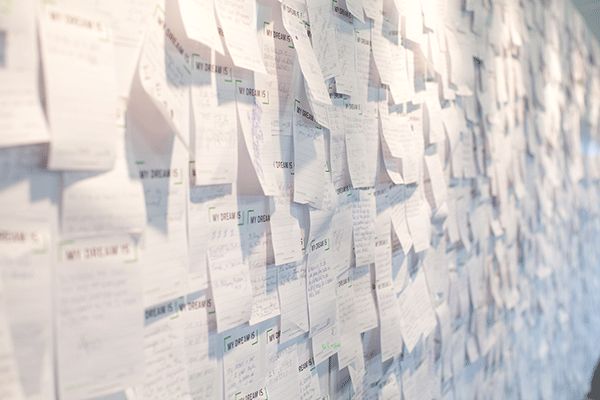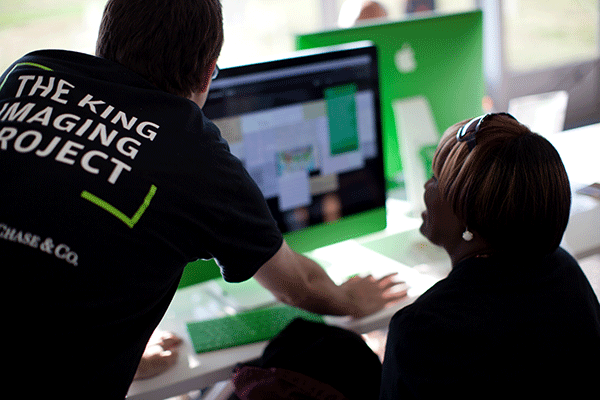 Dreams are tagged into different themes, mapped by point of origin, and shareable through Facebook, Twitter and email.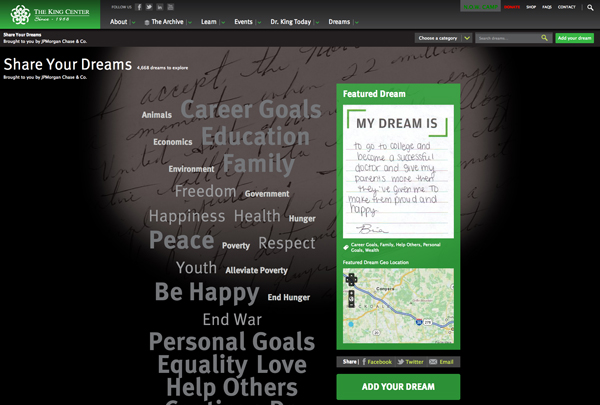 The exhibit, original website, Dreams experience, and visual brand for the project were all carried out by the firm, led by partners Maya Kopytman and Jonathan Alger.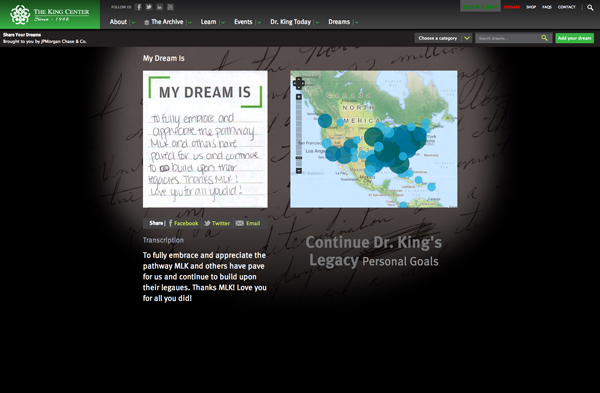 Contribute your own dream.