The SEGD Global Design Award is a highly competitive worldwide competition that sets the standard of excellence for experiential graphic design. This year's winners were just announced at the SEGD annual conference in Portland, OR last week. C&G Partners' exhibit design for Native New York at the Smithsonian Institution's National Museum of the American Indian picked up an award in the competitive global exhibition category. Spanning themes of tolerance, equity, sustainability, protest, and change, this year's SEGD Global Design Award-winning projects "showcased the power of design to tell critical stories, bring people together, and inspire positive change worldwide."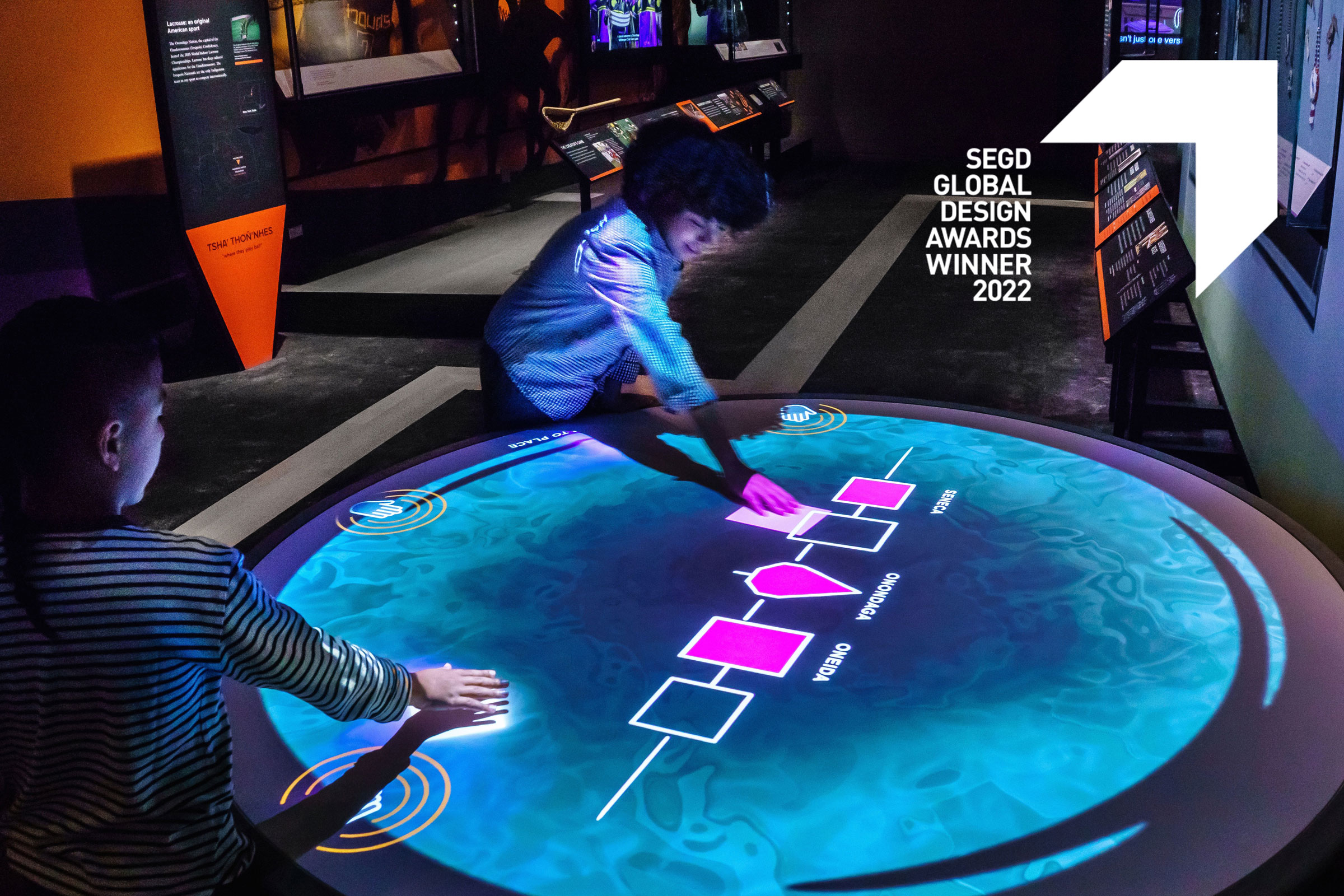 The exhibition Native New York follows a 400-mile path across five centuries, showing us that New York is—and always has been—a Native place. Partnering with the museum team on exhibition, graphic, and media design for this project in downtown "Manahatta," the studio conceived the exhibition like a walk-in graphic novel, constantly in motion.
On behalf of all the people that participated in the creation of the project, the award was accepted at the 2022 SEGD Conference and Awards Ceremony in Portland, OR by the Smithsonian Institution's Dan Davis, Manager, Integrated Media at Smithsonian National Museum of the American Indian – with C&G Partners' Jonathan Alger, Managing Partner.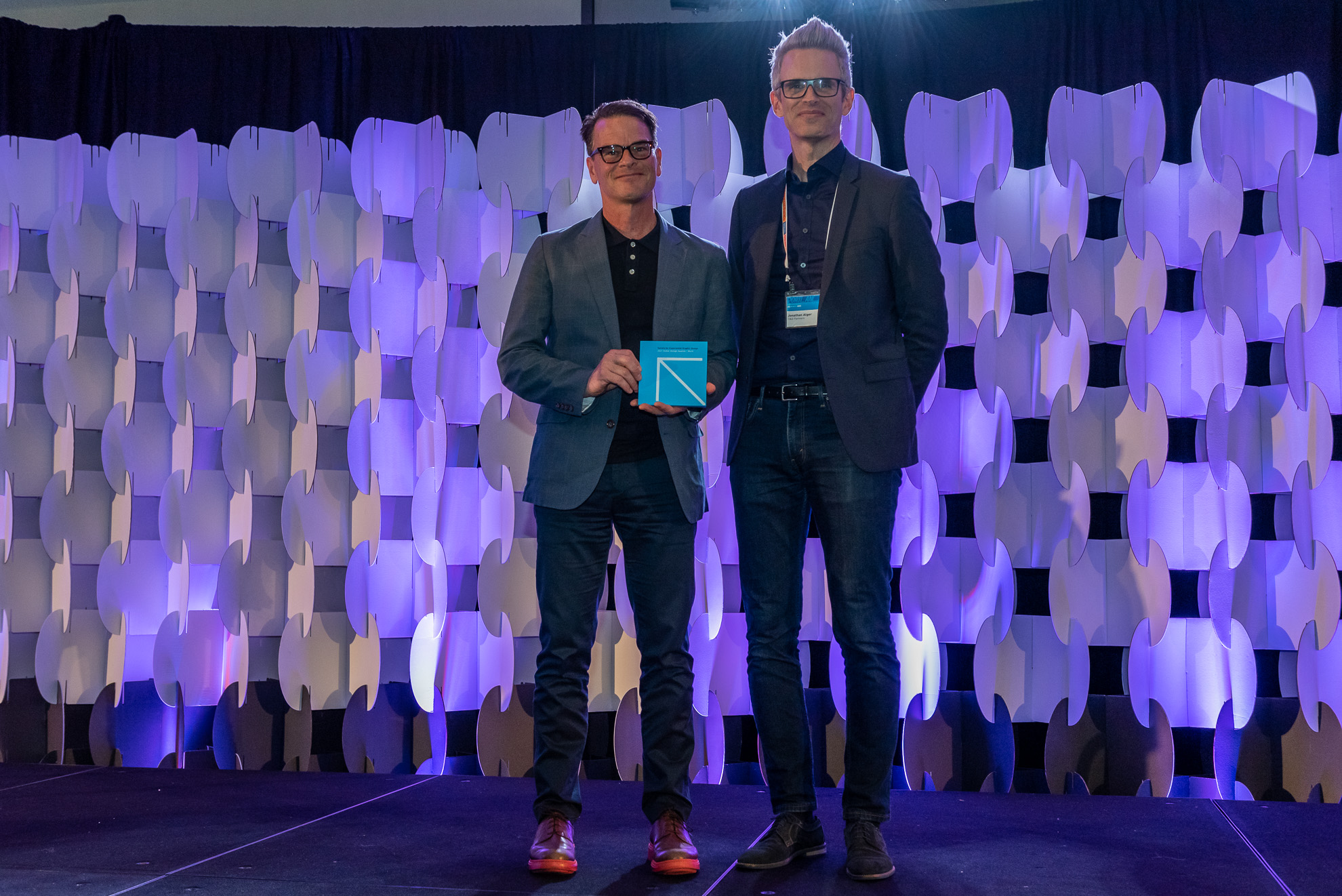 This is not the first honor for the design of this project; it has also recently received design awards from the RGD So(cial) Good Design Awards and Graphic Design USA.