Can we use technology to teach difficult history? C&G Partners worked with the Smithsonian's National Museum of the American Indian to design The Trail of Tears: A Story of Cherokee Removal, an innovative online educational toolkit for modern learning. The site teaches urgent lessons in the history of Native Nations and the United States.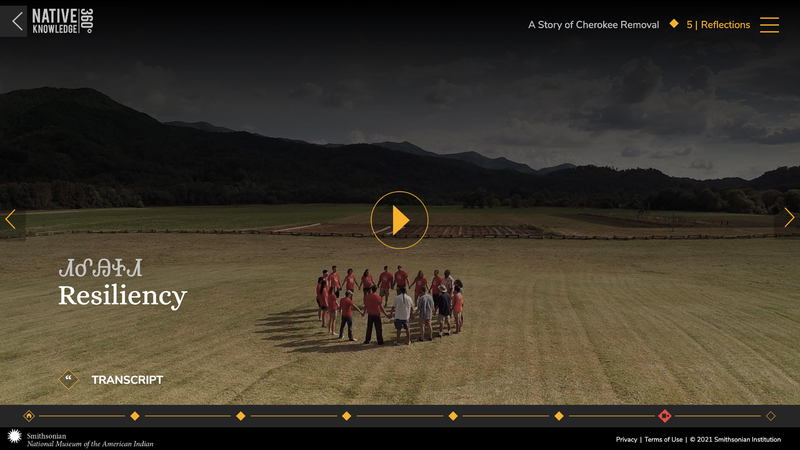 The project is part of the Museum's Native Knowledge 360°, a landmark national educational initiative to inspire and promote improved teaching and learning about American Indians.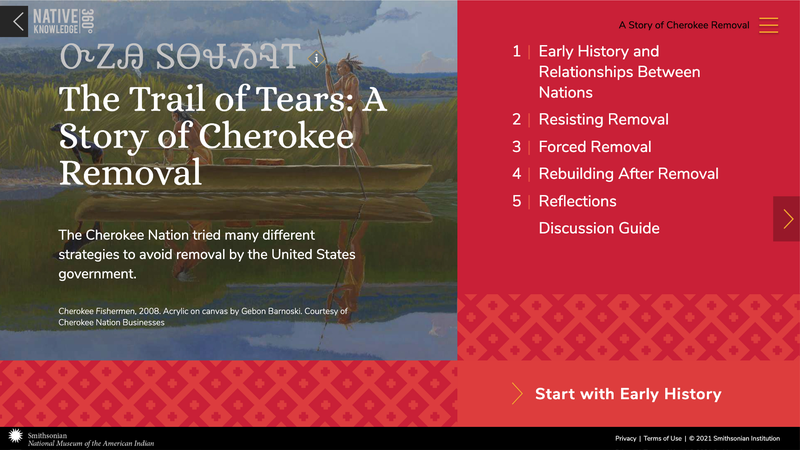 Organized as a modular historical timeline, the site includes videos, artifacts, documents, interactive maps, driven by intuitive chapter navigation. Individual resources chronicle dramatic changes in land holdings over time, shedding light on the story of the removal of the Cherokee from their lands, and their perseverance as a tribe today.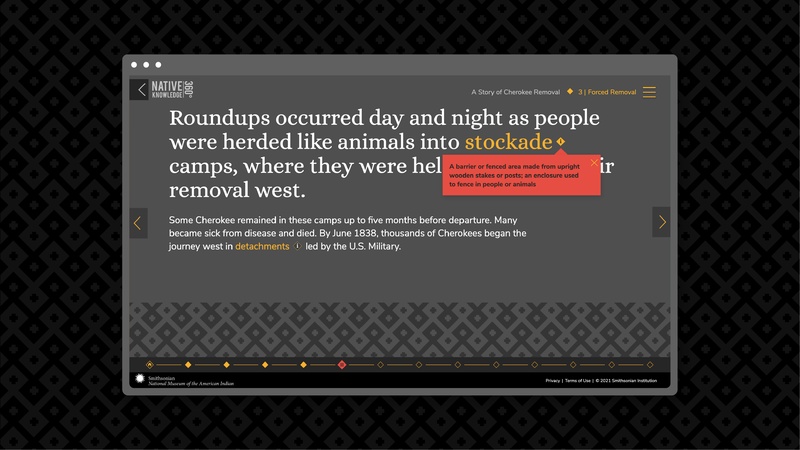 Each element of the site works as a separate visual resource for teachers and students to use during a classroom session, and for later review, group or individual project work. A pictographic progress bar keeps track of what a group or person has learned to date, and enables jumping to subtopics of interest.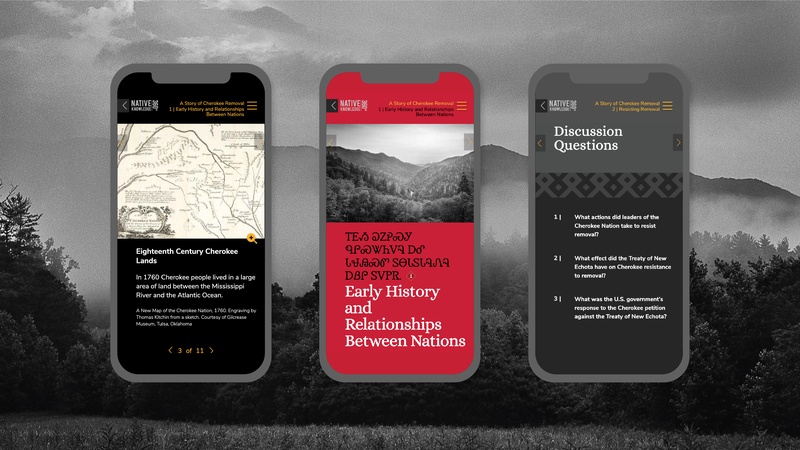 The site is designed to work equally well on mobile or desktop, to maximize inclusivity and opportunity for all potential learners.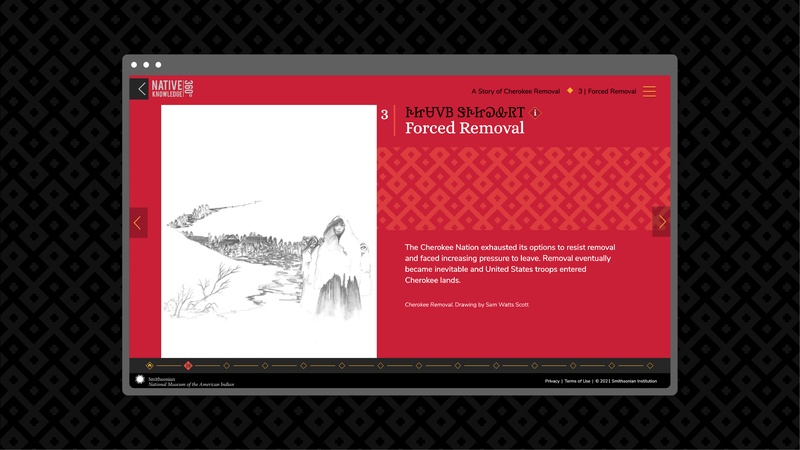 Significant moments and chapter breaks are illustrated with artwork commissioned by Native artists, showing scenes of often tragic moments like The Trail of Tears, the deadly forced march that is a historical focus of the toolkit.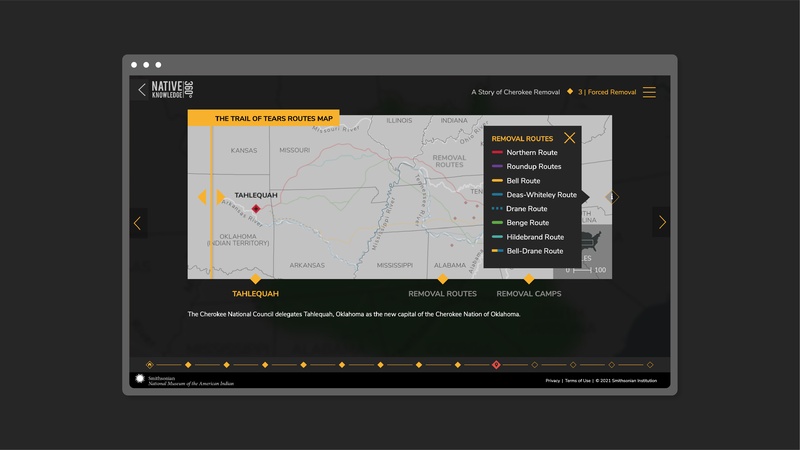 A series of interactive features occur throughout the site, including visual comparison map sliders to show the different removal routes over time.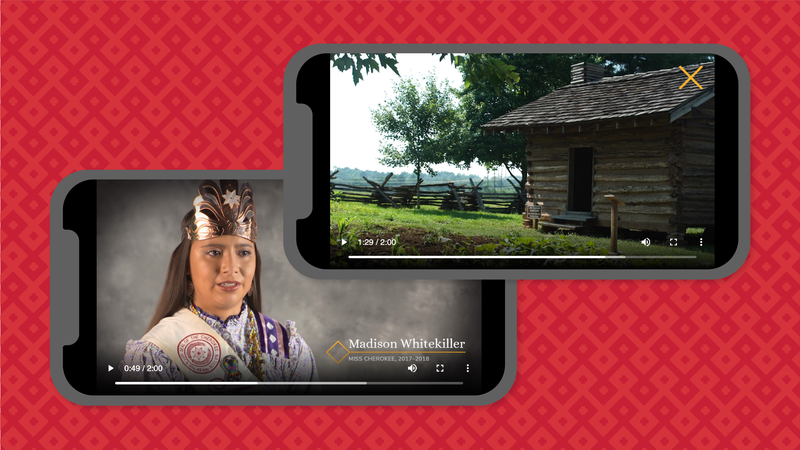 Multiple short films throughout the online toolkit spotlight bittersweet stories of removal, and powerful stories of resilience.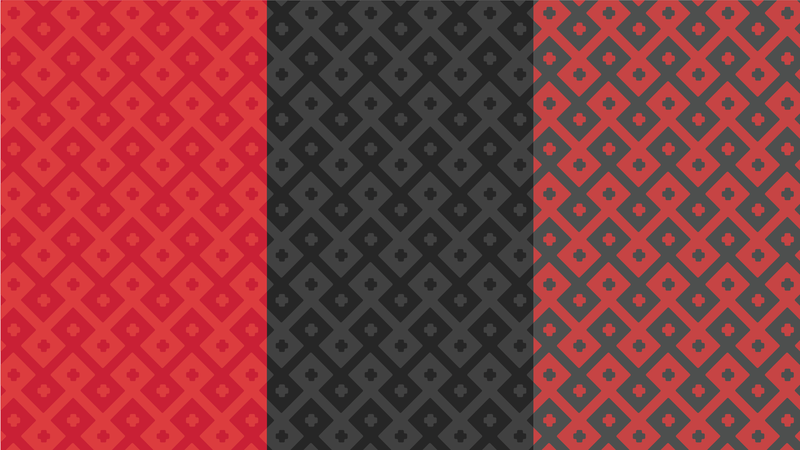 The visual design draws inspiration from traditional patterns found in indigenous pottery, weaving, and artwork. The central pattern is based on a diamond-and-cross motif found in Cherokee basketry, including a White Oak Basket found in the collection of the Museum of the Cherokee Indian. Traced and abstracted, this pattern acts as a central visual motif throughout the web pages.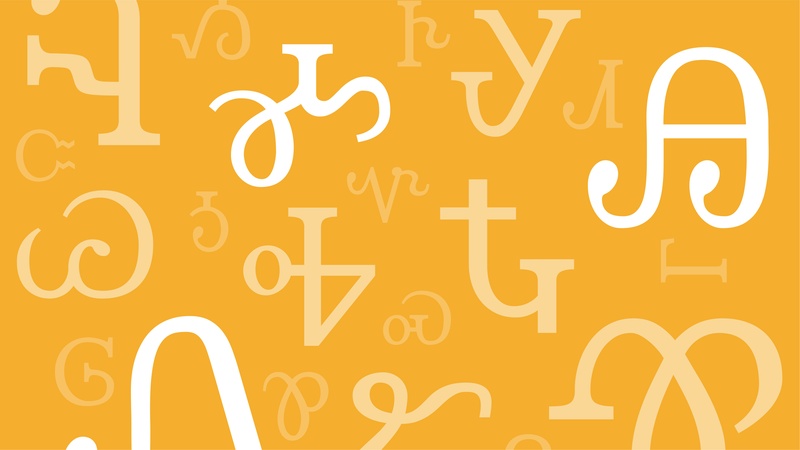 The design of the toolkit makes use of the Digohweli Cherokee Unicode font, developed by Languagegeek, a site dedicated to the promotion of indigenous languages. The forms of the typeface make Digohweli a good choice for representing the Cherokee syllabary in an educational setting.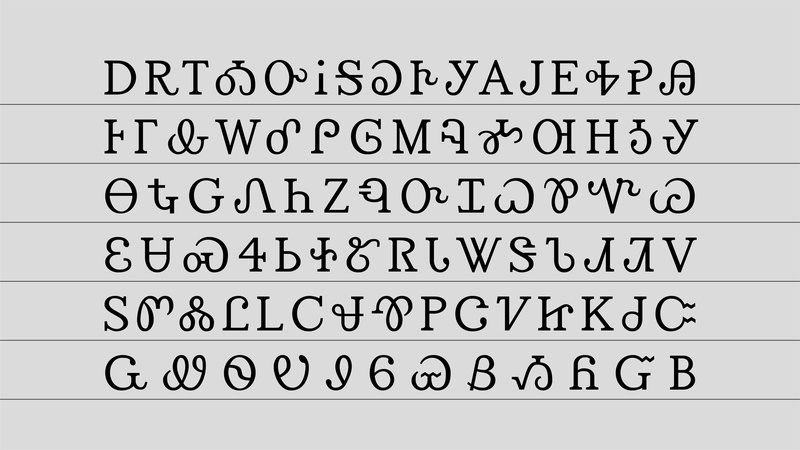 Digohweli Cherokee Unicode represents a syllabary, not an alphabet. Each of the 85 symbols indicates a complete syllable, a spoken sound. The symbols are not a one-to-one equivalent to a letter in another alphabet.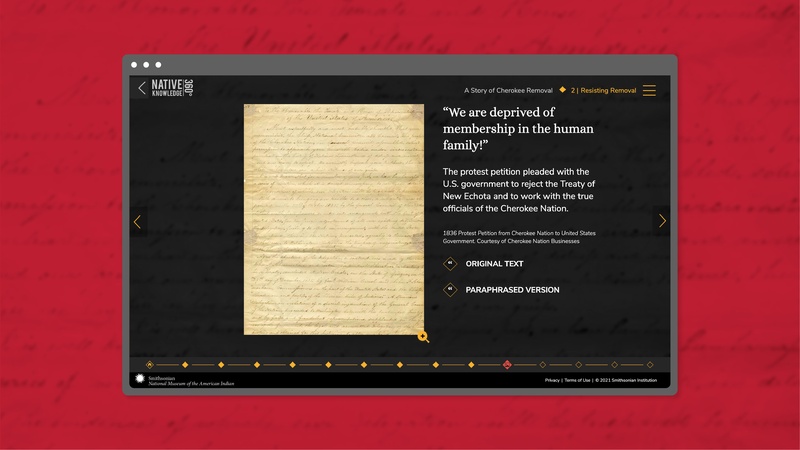 The toolkit is part of a series of educational websites designed by C&G Partners that explore difficult and important chapters in history, including the Webby-Award winning People Not Property: Stories of Slavery in the Colonial North.