The long-running touring exhibition "The Art of the Brick" opened at in Tampa this week. We're proud to be the exhibit designers for the show, which features up to 100 artworks by fine artist Nathan Sawaya, all made exclusively with LEGO. The Tampa exhibition includes several new pieces as well as an interactive space, the "Brick Yard", where visitors can create their own LEGO artworks. C&G Partners has supported our longtime client, the production company Running Subway, for the entire tour, which focuses on unlocking the creative potential in everyone.
Since designing the debut exhibition in New York's Discovery Times Square in 2013, C&G Partners has customized the exhibition environment for venues including the Boston Art Gallery at Faneuil Hall Marketplace, Philadelphia's Franklin Institute, the Cincinnati Terminal Building Cincinnati Museum Center, Pacific Science Center in Seattle, Fleet Science Center in San Diego, the Oregon Museum of Science and Industry, and others.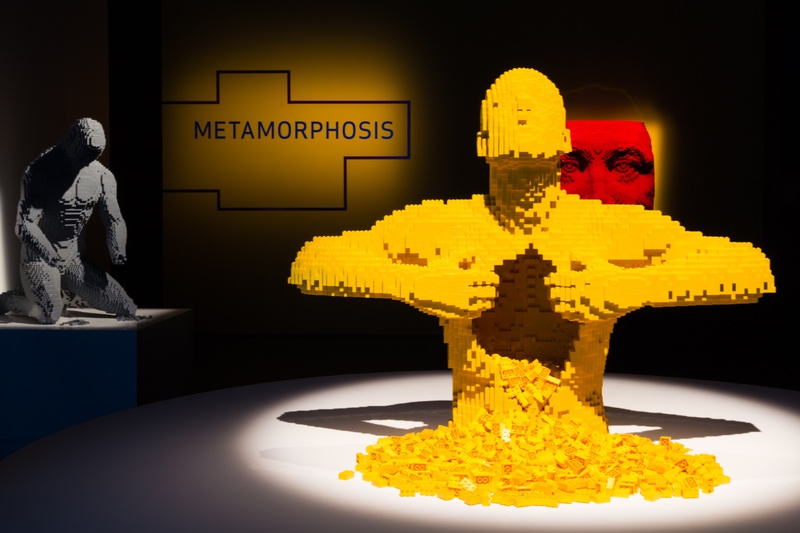 Exhibit design for the touring exhibition has to be re-conceptualized for each unique location, but also have consistent elements. Because of the nature of traveling shows, a design was developed to accommodate large crowds, have universal appeal, be easily shipped, and run smoothly across various venues, all while retaining the integrity of the artwork. "The Art of the Brick" in Tampa is on view until September 4.