One of America's most outstanding archeological / industrial sites, West Point Foundry Preserve has been designated a National Historic Landmark by the National Park Service. C&G Partners designed the environmental graphics, exhibits, and signage for the site with Scenic Hudson. The original foundry produced the cannons used by the Union in the Civil War.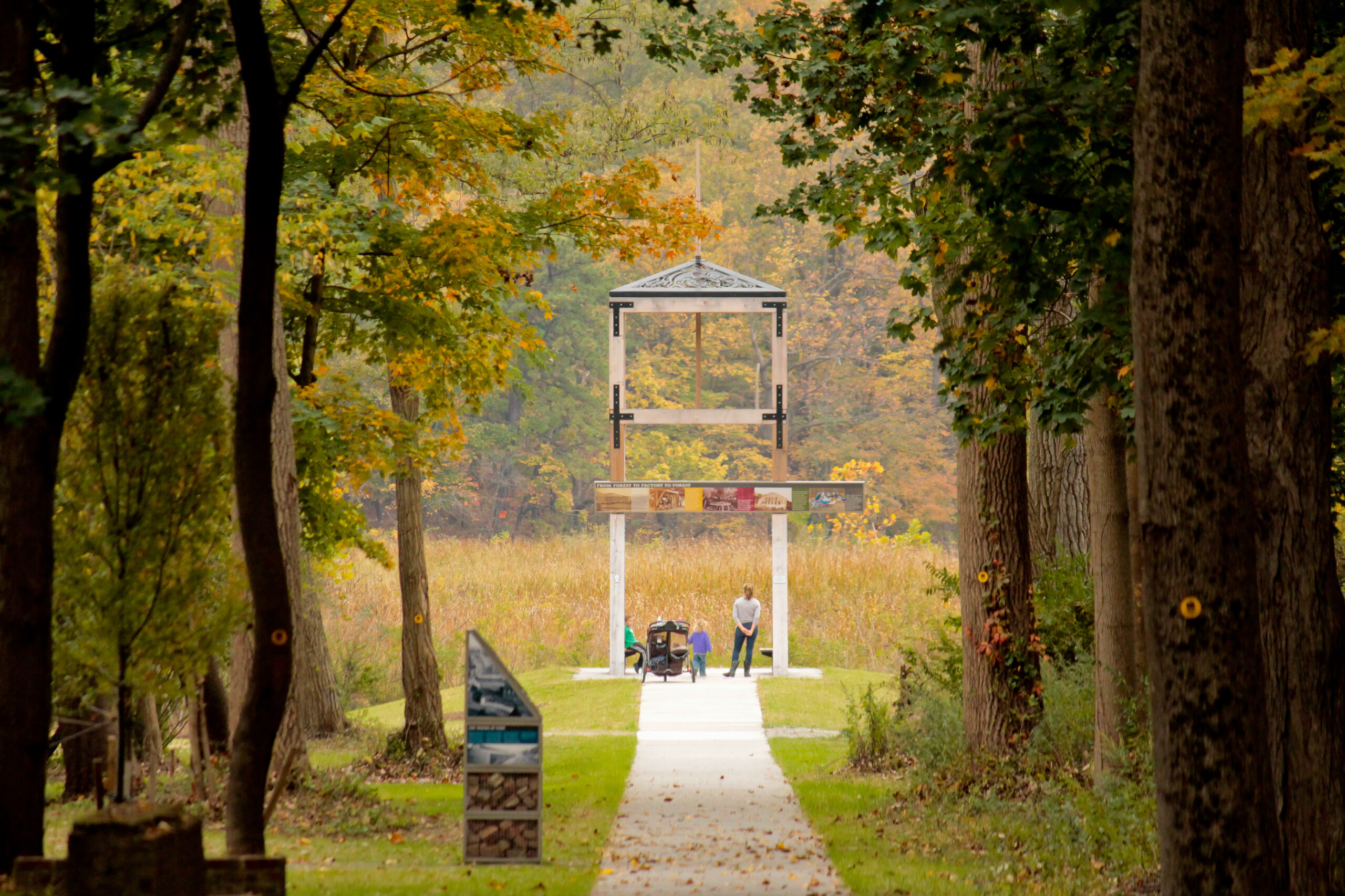 The occasion will be marked by a celebration and tour on 13 November to recognize those who contributed to the project. The federal government recognized the Preserve as "one of the most significant archeological properties in the country for understanding the development of industrialization in America and its impact on national events."
Spanning 87 acres, the project's interpretive design included signage & wayfinding, kiosks, and sculptural evocations of the Foundry's massive machinery, including the 36-foot diameter waterwheel that supplied much of its power.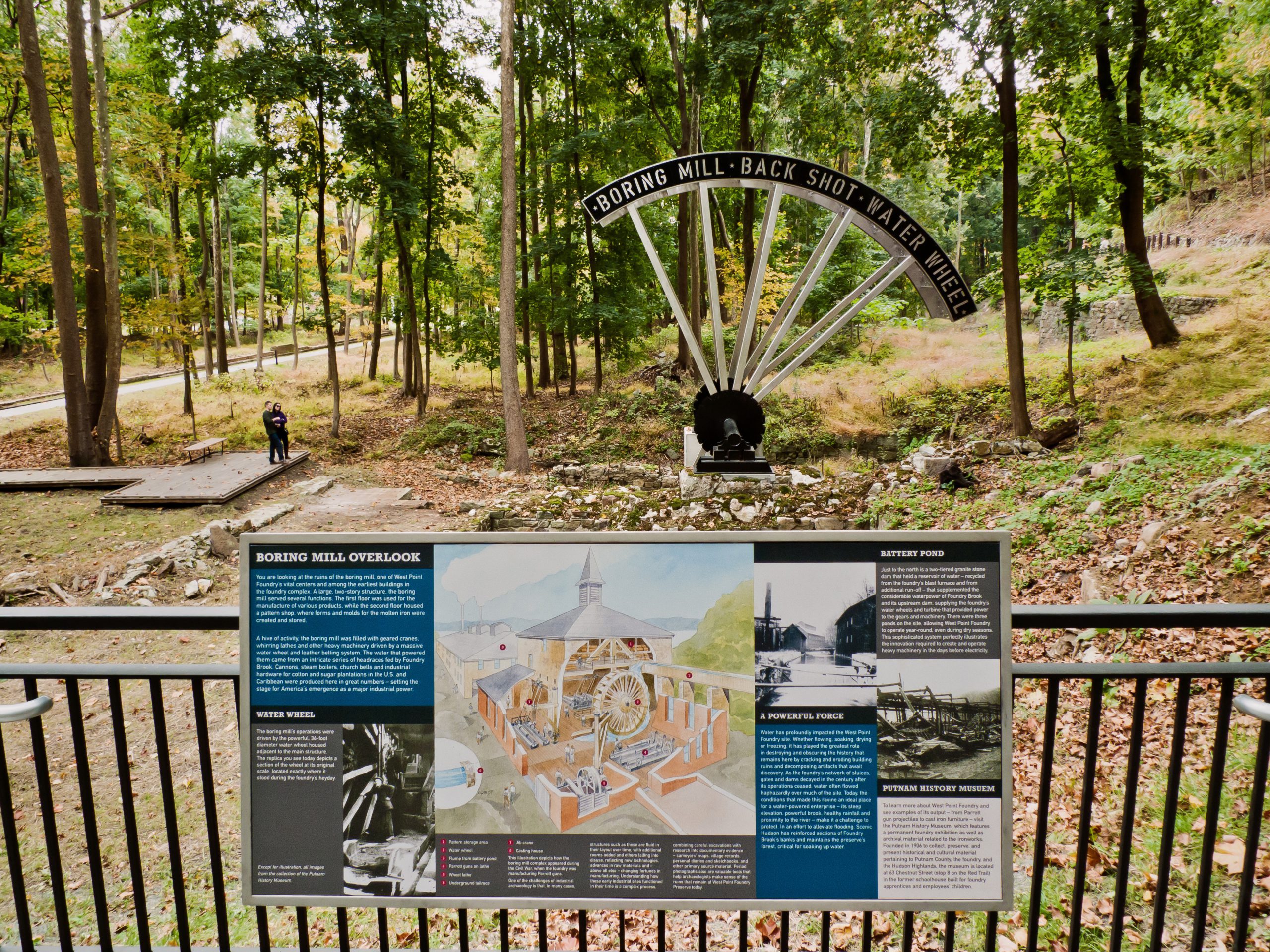 Other interpretive elements incorporate rubble from the site, archaeological findings, and forensically researched historic photographs, giving contemporary visitors a powerful sense of the foundry in its heyday.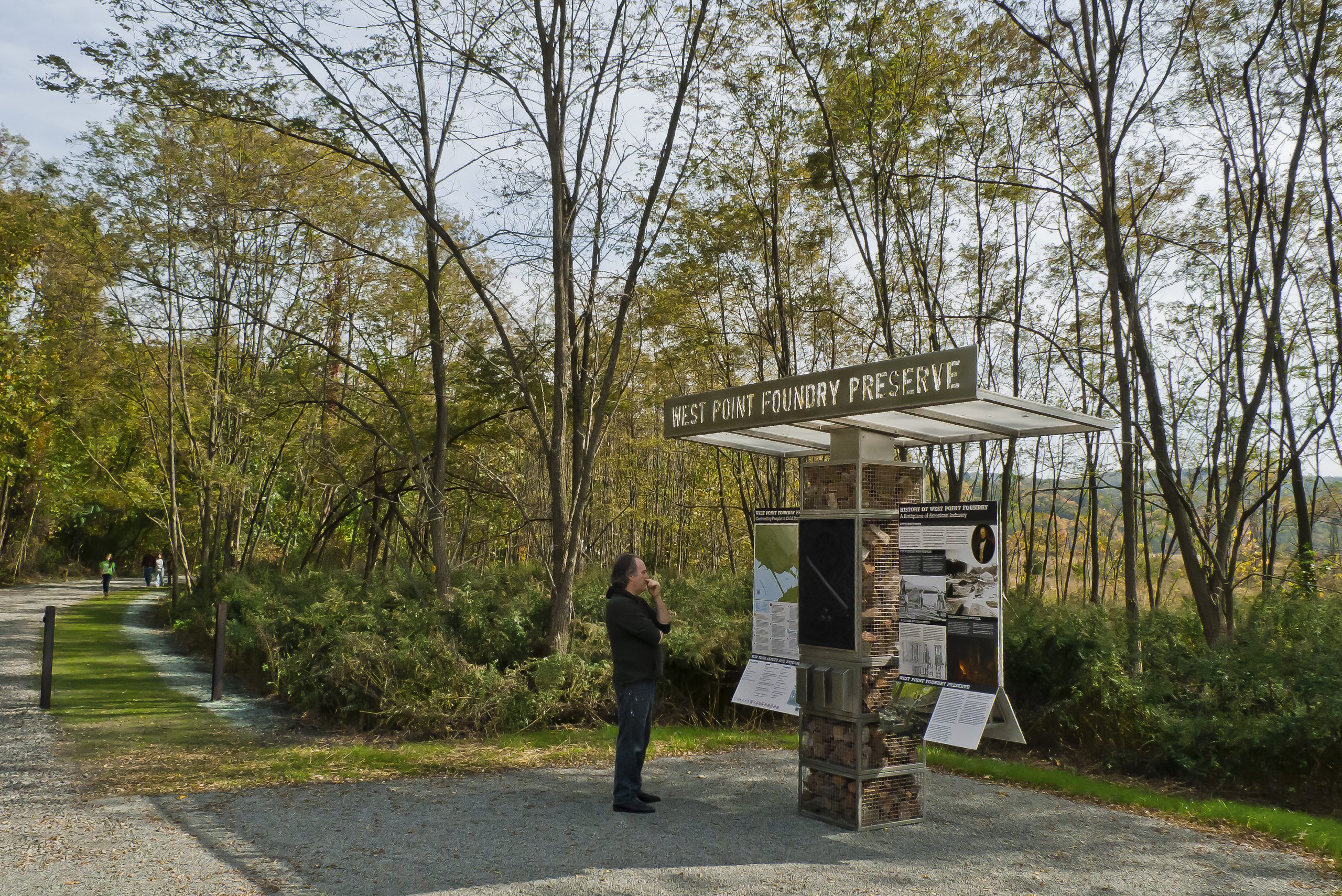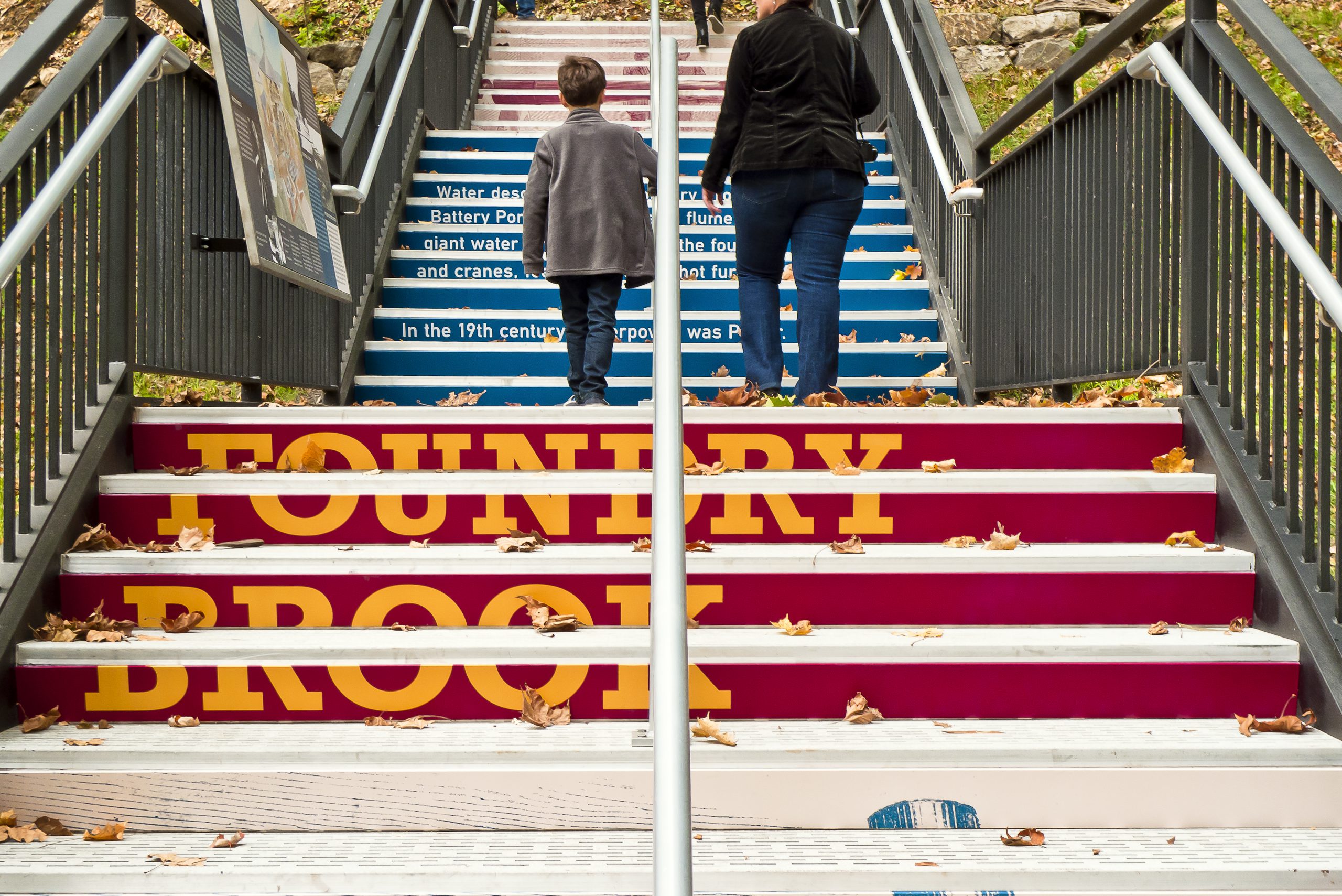 Congratulations to everyone who helped the visionary team at Scenic Hudson transform this industrial archeological site into an outdoor experience:
Mathews Nielsen Landscape Architects, Stephen Alcorn (woodcut illustrations), Exhibitology (detailing), Kevin Woest (watercolor renderings), Emery Pajer (cartography), MPress (monograph printer), Putnam History Museum (historic images), Meyer Contracting Corporation (exhibit fabrication), SH Immersive Environments (graphic panels), Hatfield Metal Fabrication (custom ironwork and armatures), Robinson Iron (cast-iron seals), and Jan Spoerri (main identity sculpture).