A seasonally changing interactive pond of virtual fish, reacting to human presence to reveal messages of encouragement.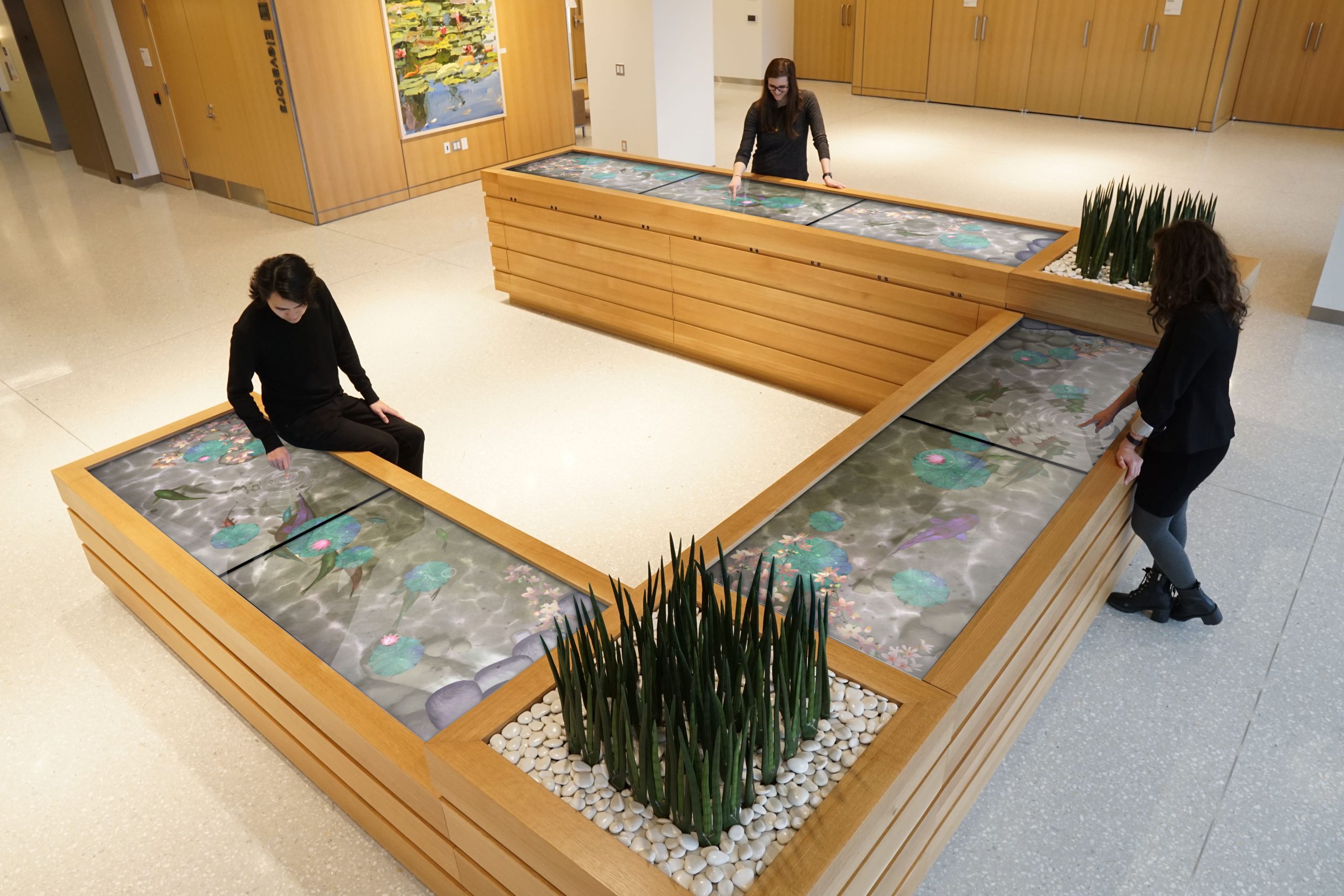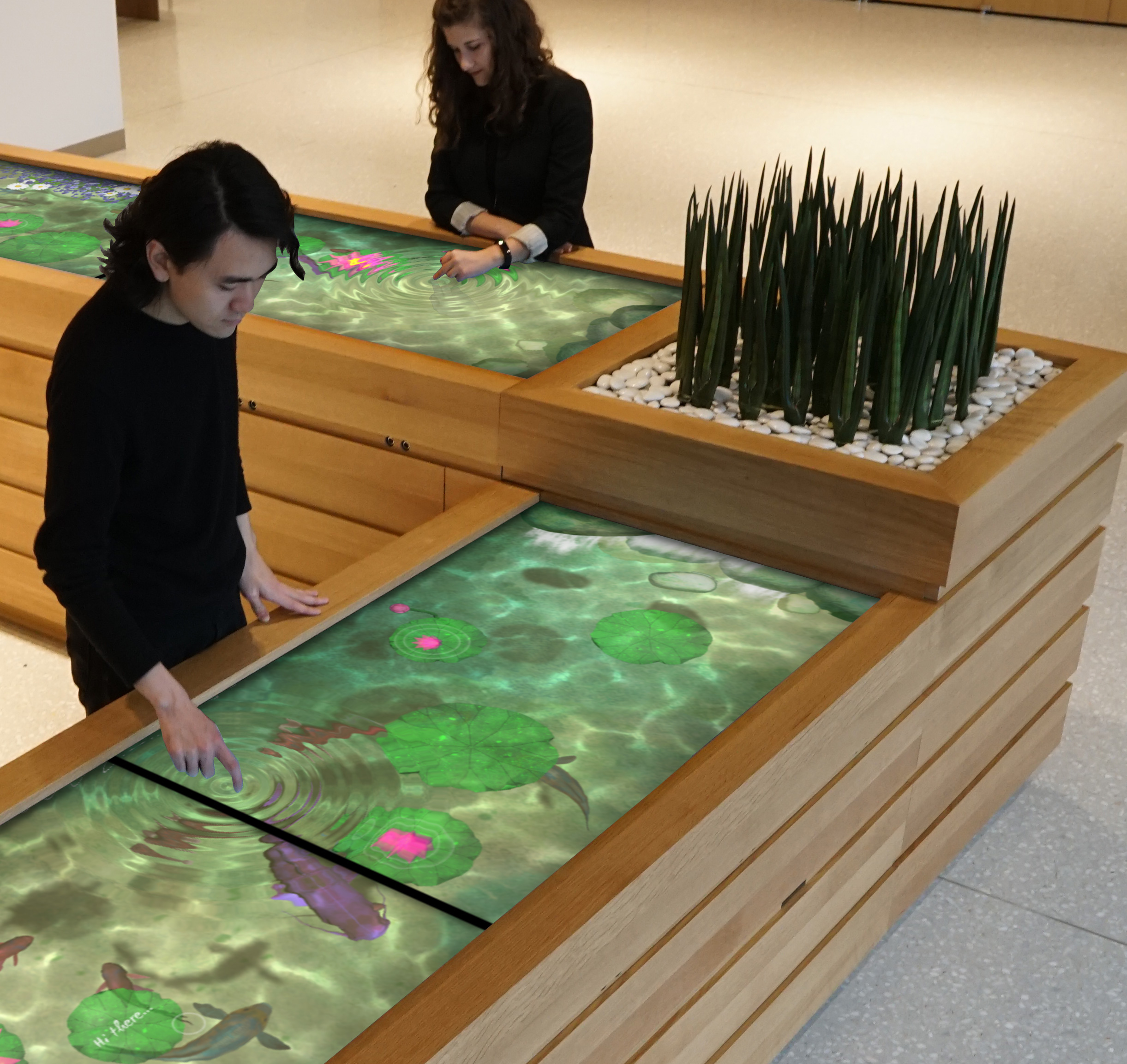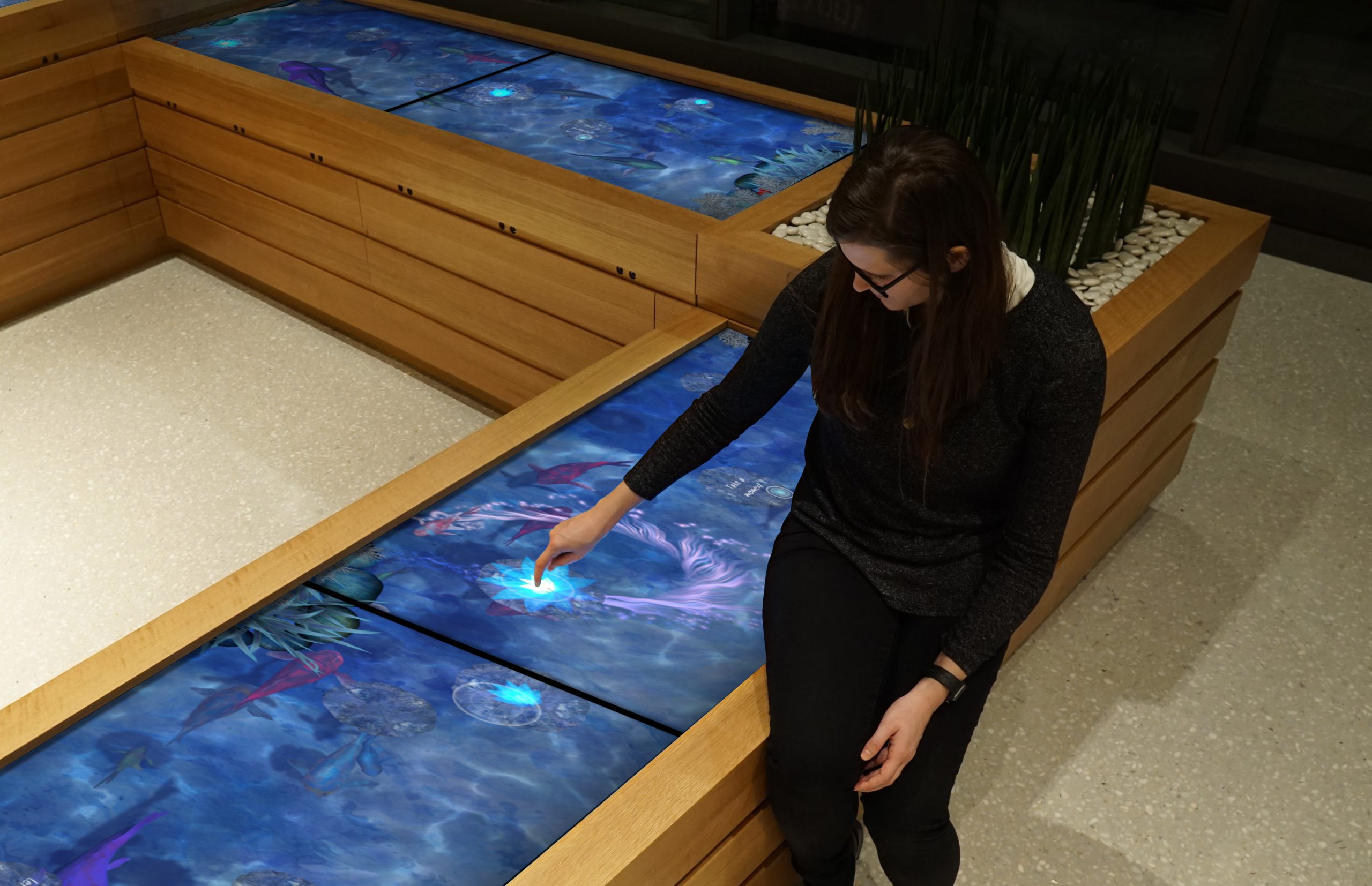 The virtual koi pond and sculpture "Memory Koi" at the David H. Koch Center for Cancer Care is a peaceful and reflective intervention for patients, visitors, and medical staff. Created in collaboration with Potion, the digital experience responds to interaction but can also be enjoyed through passive viewing. Structured as a continuous pool, it includes multiple heights to allow for accessibility.
The virtual koi fish are designed to have a blend of both natural and magical qualities. With custom-built AI the fish can be calm, excited, inquisitive, or scared. Behaviorally they pool, school, feed, swim under the plants magically transform with secret user inputs, and even deliver messages of encouragement to patients who may need it.
Proximity detection around the pond allows the pond to "signal" the arrival of a visitor to the koi, cueing interactions that range from water ripples to the ability to actually feed the fish. To create greater dynamism and magic, the pond environment itself evolves. The color and lighting of the pond changes to match the time of day slowly transferring to the dark cool tones of night. It also transitions seasonally from the full foliage of summer to the cool leafless winter.