Dating back to 1864, the Peddie School is a college preparatory high school in Hightstown, New Jersey. C&G Partners was asked to design signage, wayfinding and donor recognition for an Arts Center Expansion project, that combines visual and performing arts facilities into one new facility. The resulting project combines influences of music, art and the campus itself.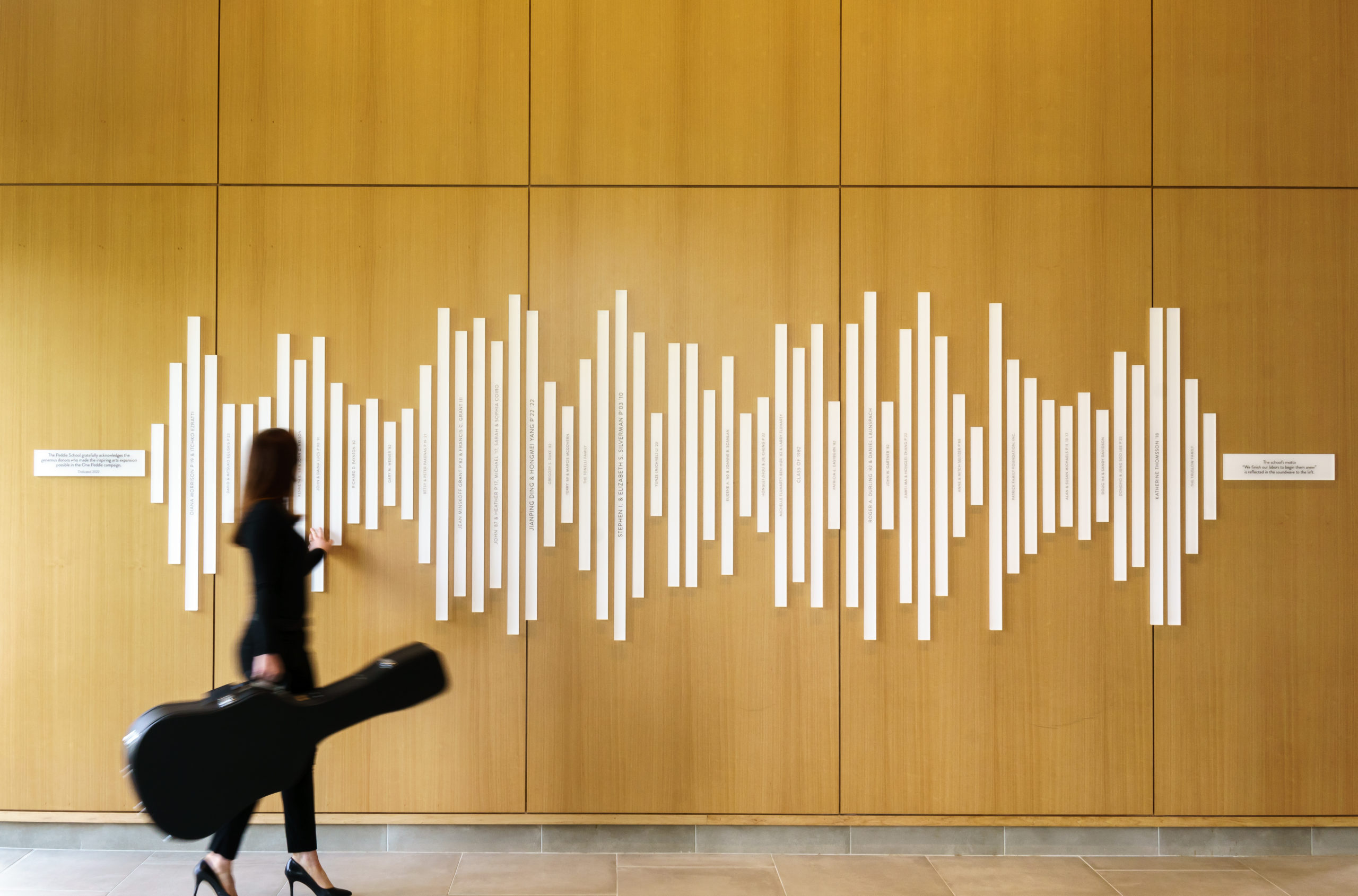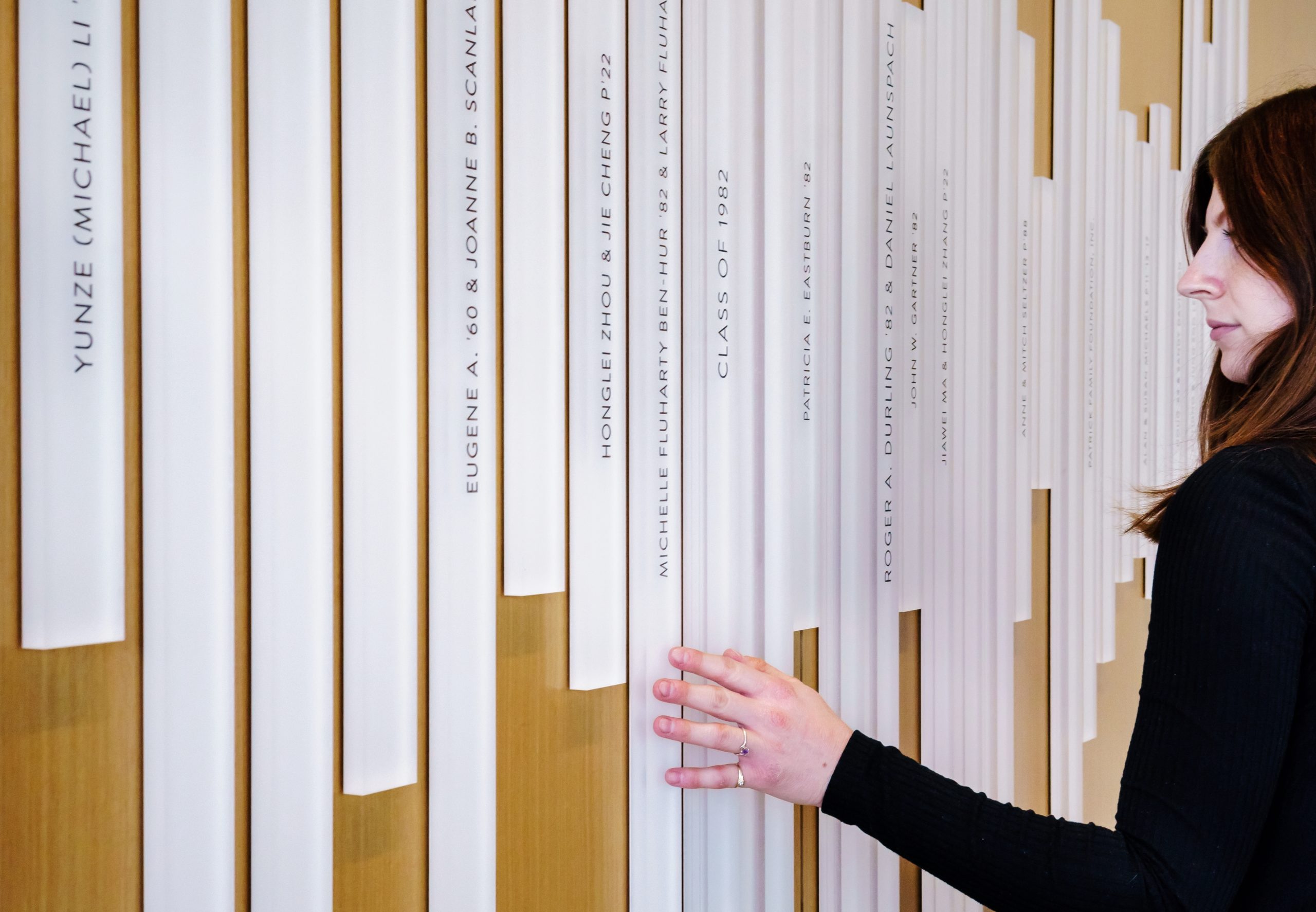 The donor wall design for the Arts Center Expansion at Peddie is based on the sonic waveform of a voice speaking the motto of the school, "We Finish Our Labors to Begin Them Anew". Prominently located in the new music building, and constructed of translucent resin of varying thickness (3Form), the individual plaques carry names carefully sized to represent the size of individual gifts.
Different vertical elements have both different heights, to create the visual effect of a waveform, and different thicknesses and different sized engraved text, to recognize gift sizes and to create a richer visual experience when the wall is approached at an oblique angle.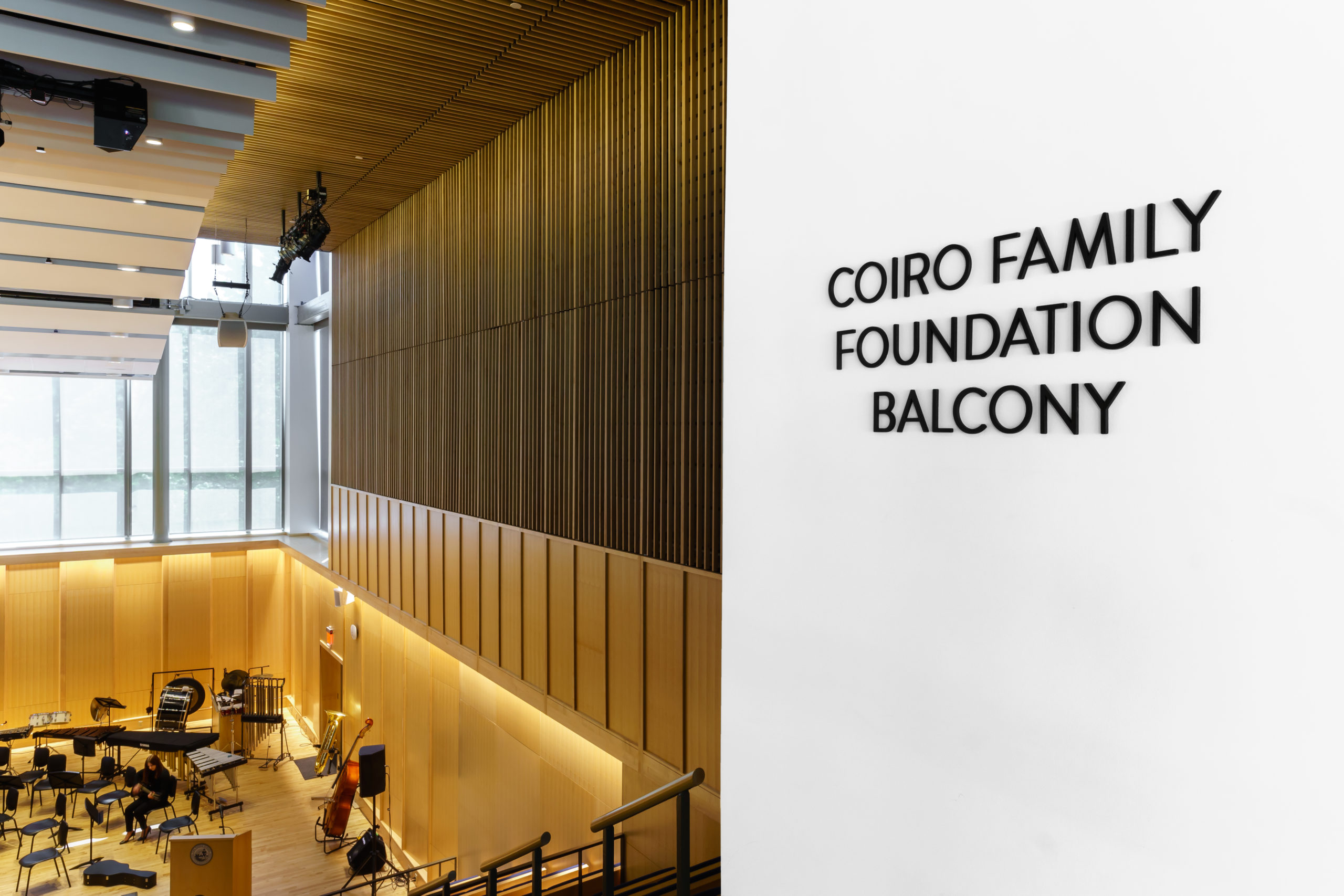 Text throughout is set in the typeface Brandon Grotesque, one of the Peddie School brand fonts, which is one of two typefaces that are standard throughout campus. Dimensional letters, versus applied graphic letters, are more durable and effective when it comes time to repaint walls.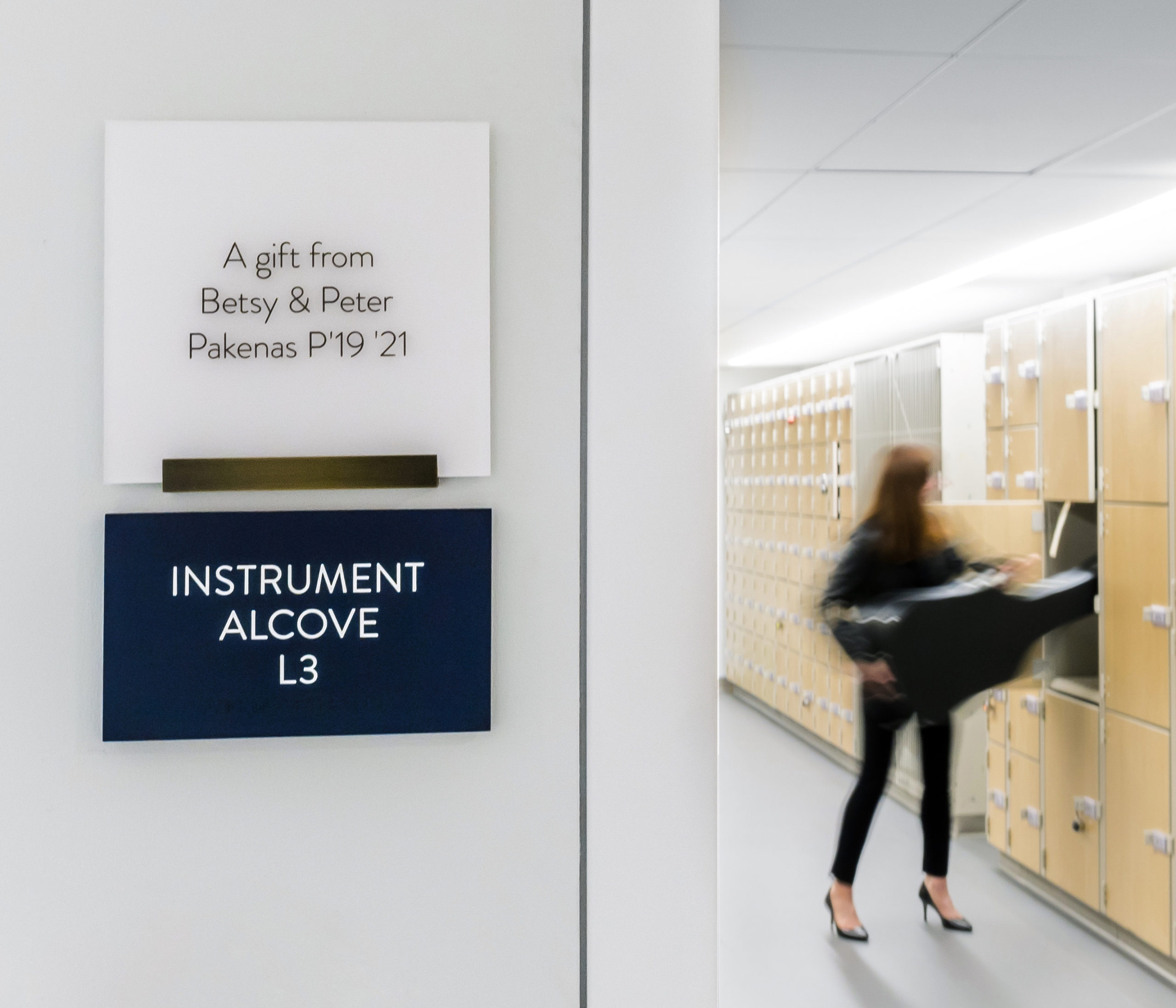 When a donor has supported the construction of a specific space in the building, a special add-on sign, using a dark oil rubbed bronze with a satin finish patina bracket, is added directly above the standard sign, in order to reduce clutter and to create a single system that can grow elegantly over time.