A library within a library made entirely of books, designed to capture the notable American novelist's lifelong engagement with reading, writing, and Newark.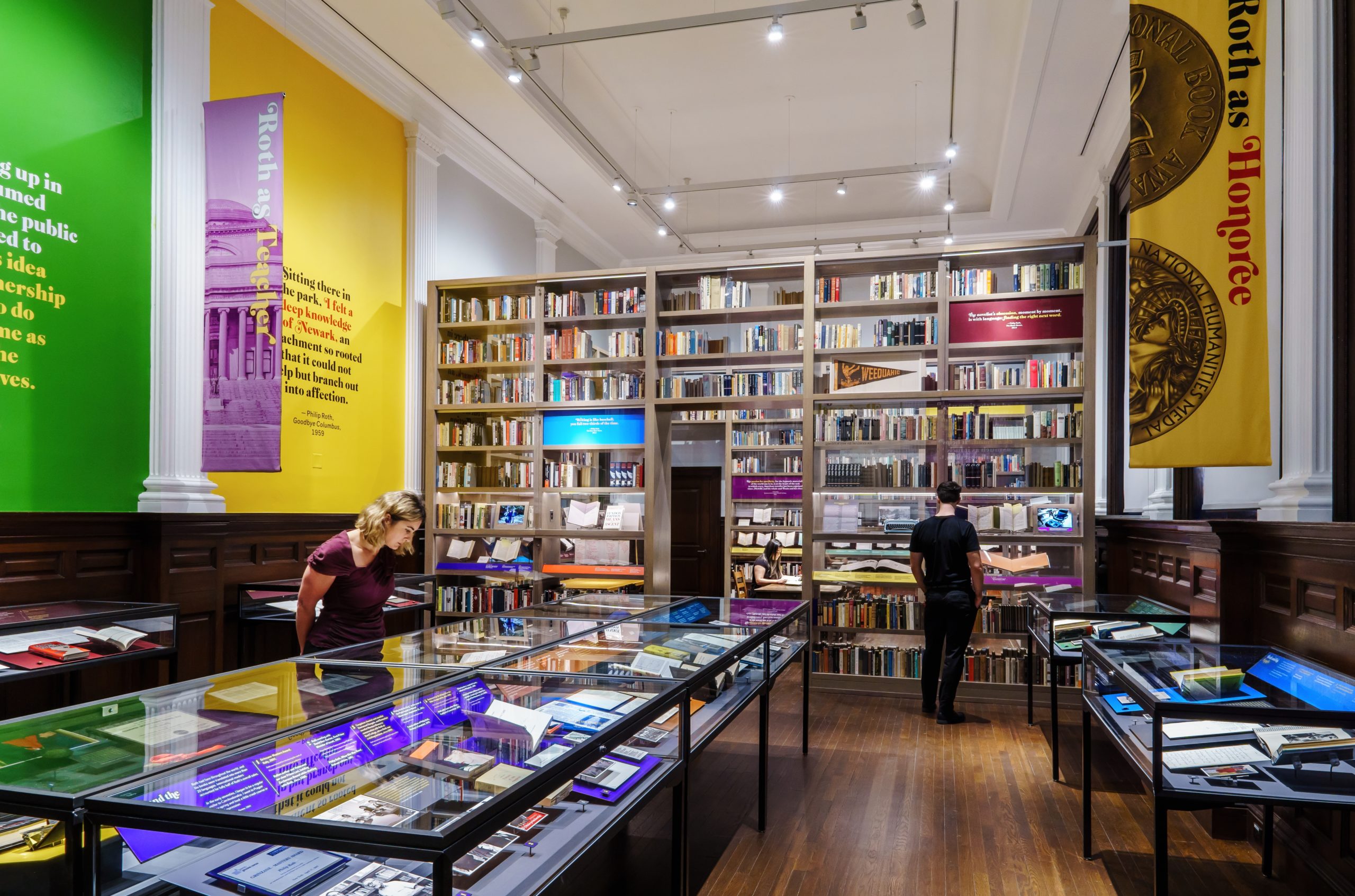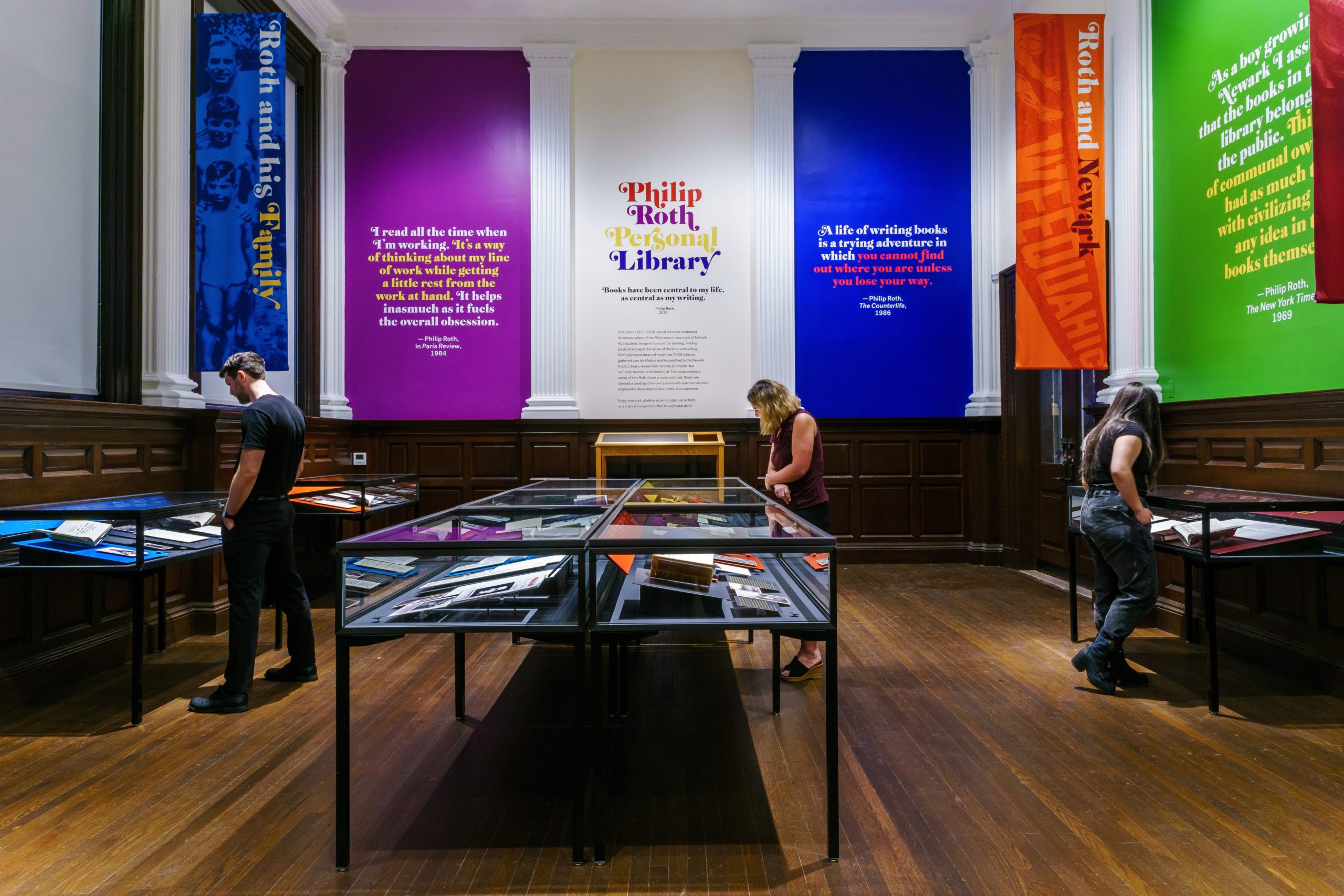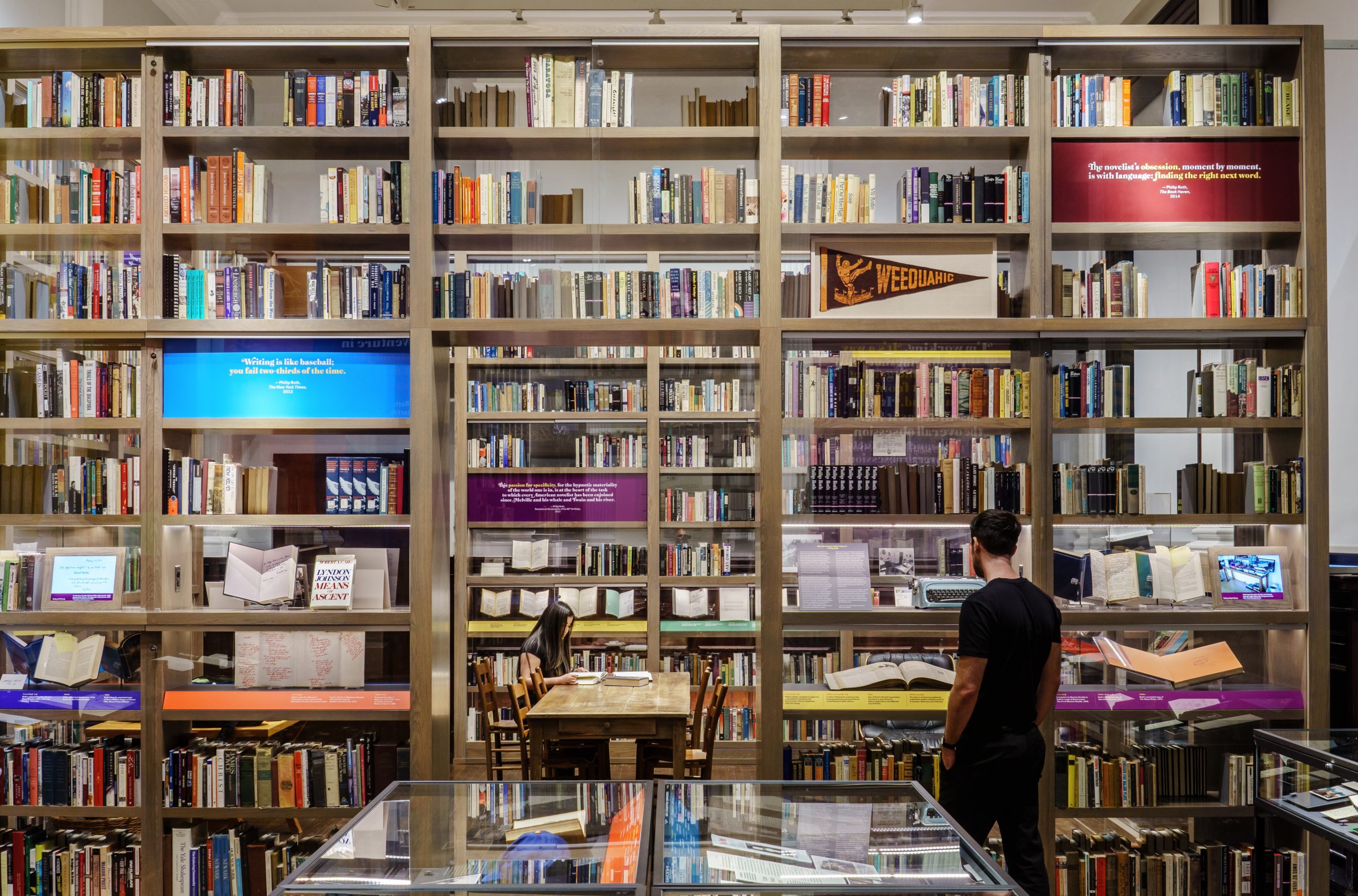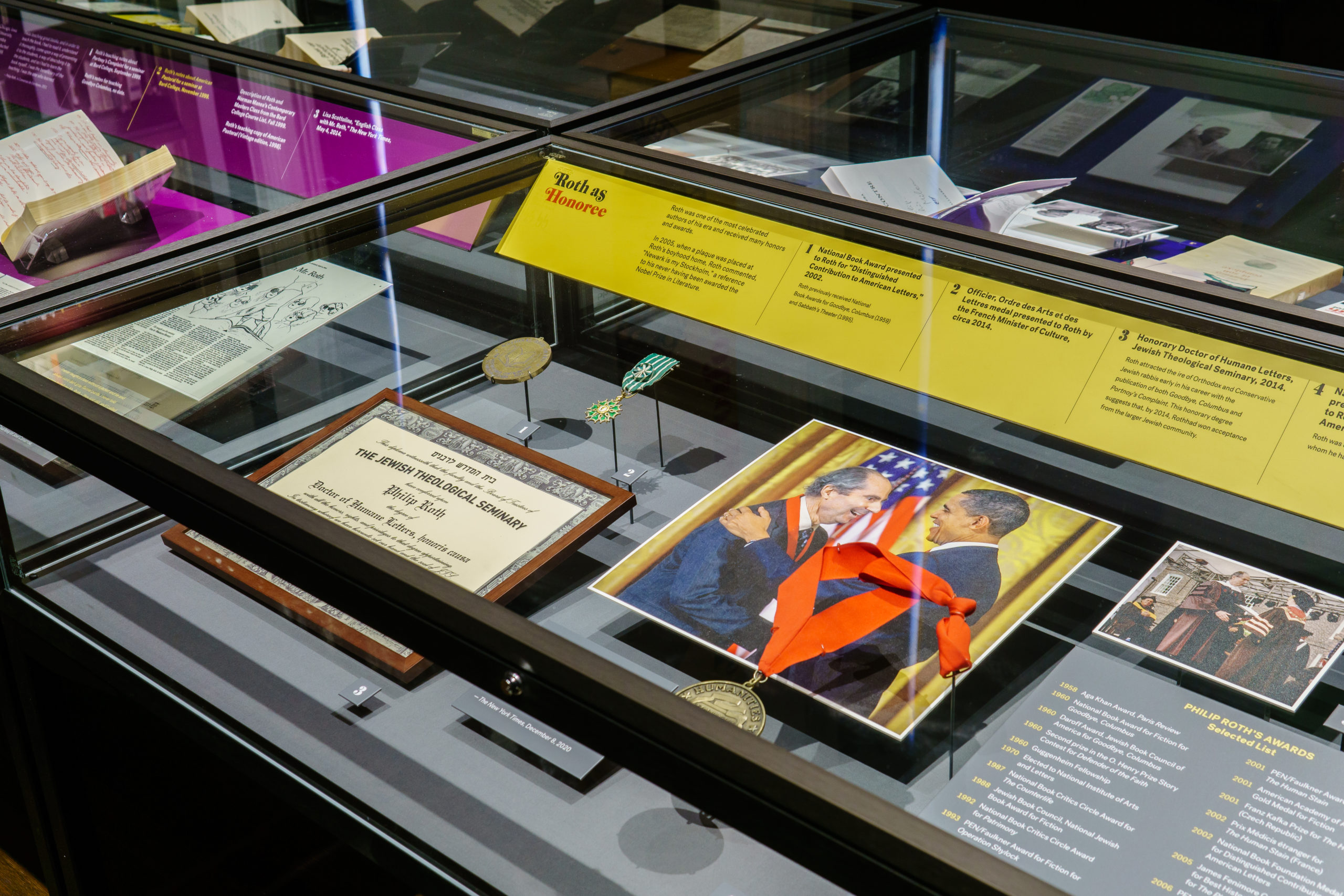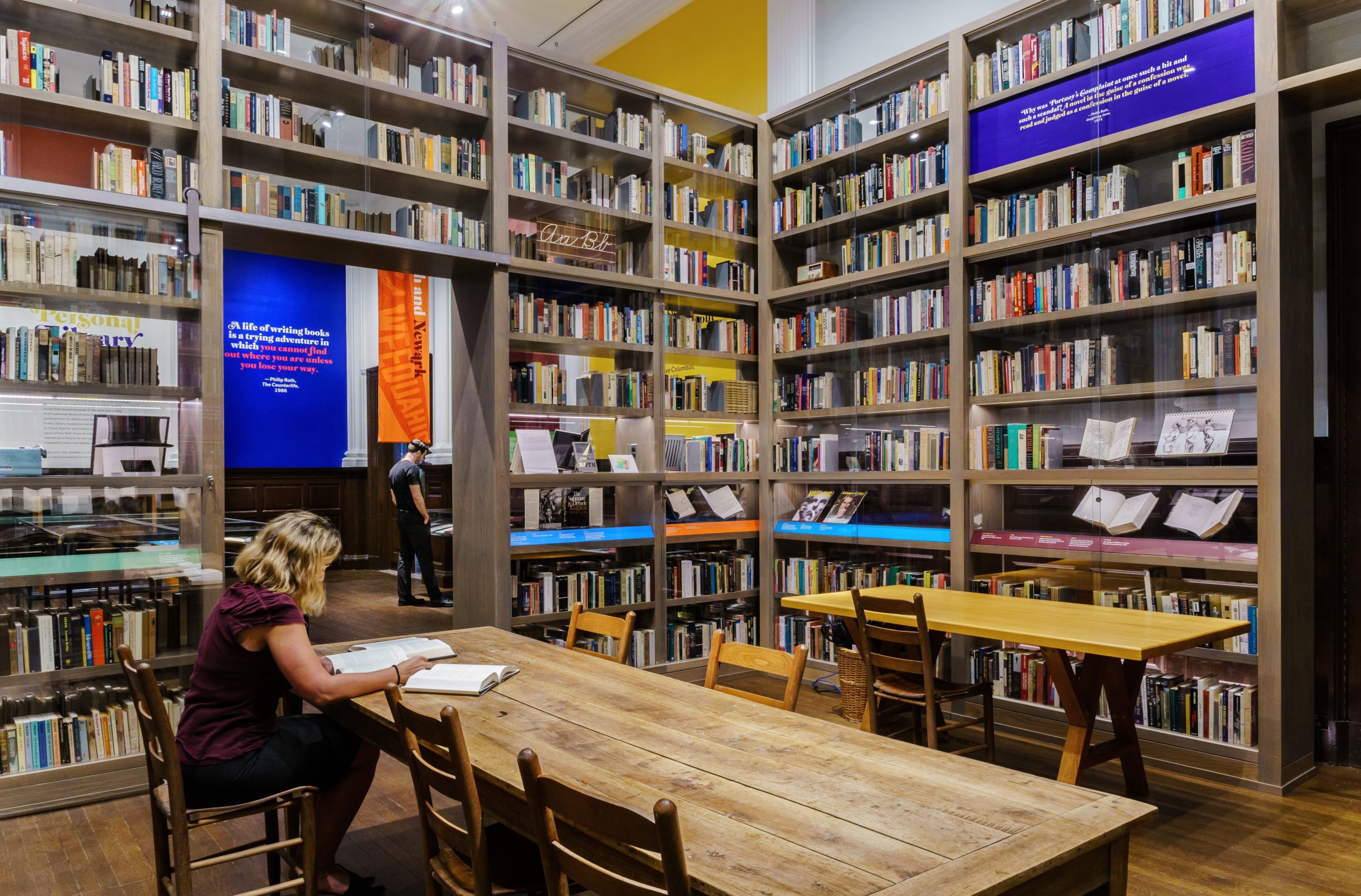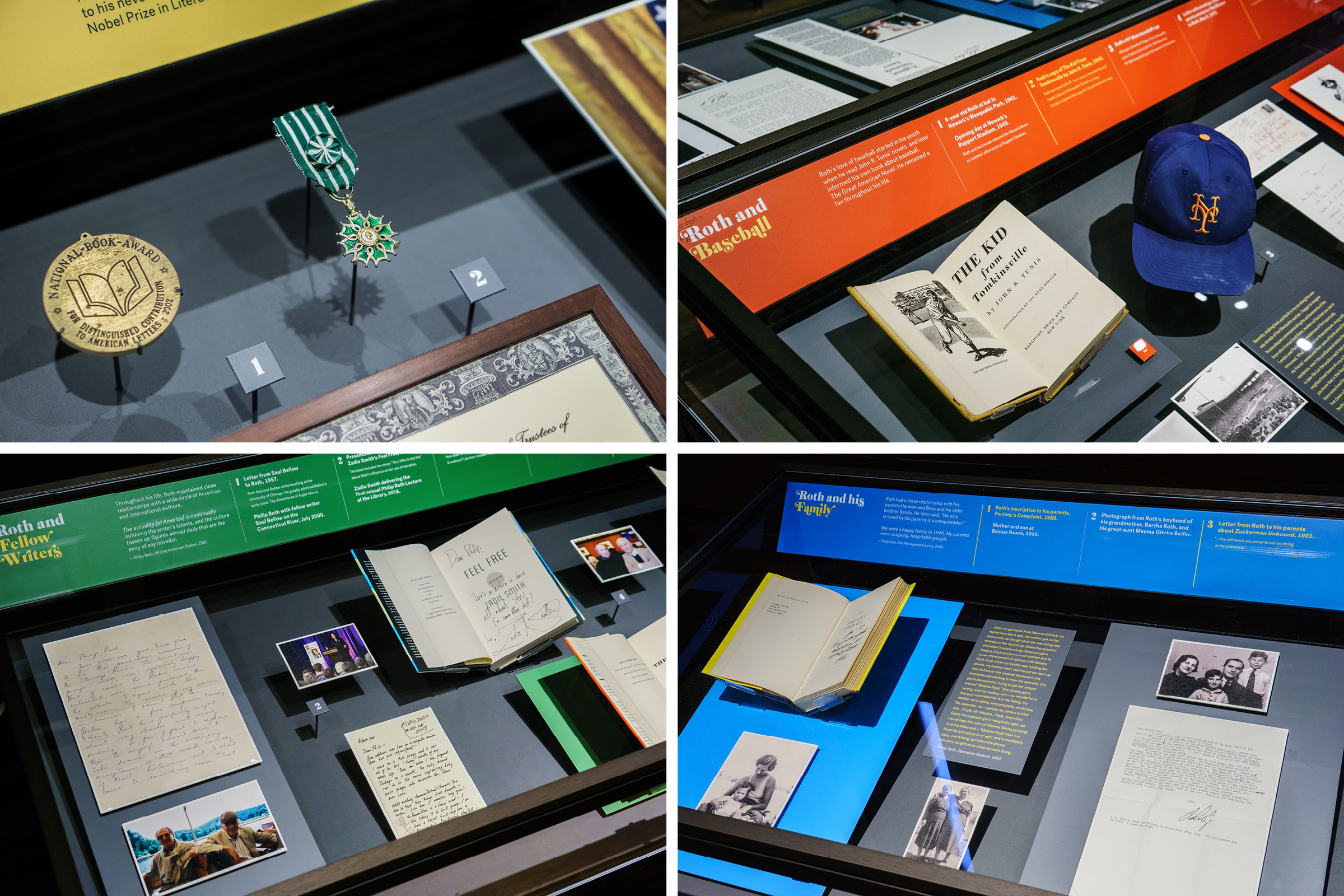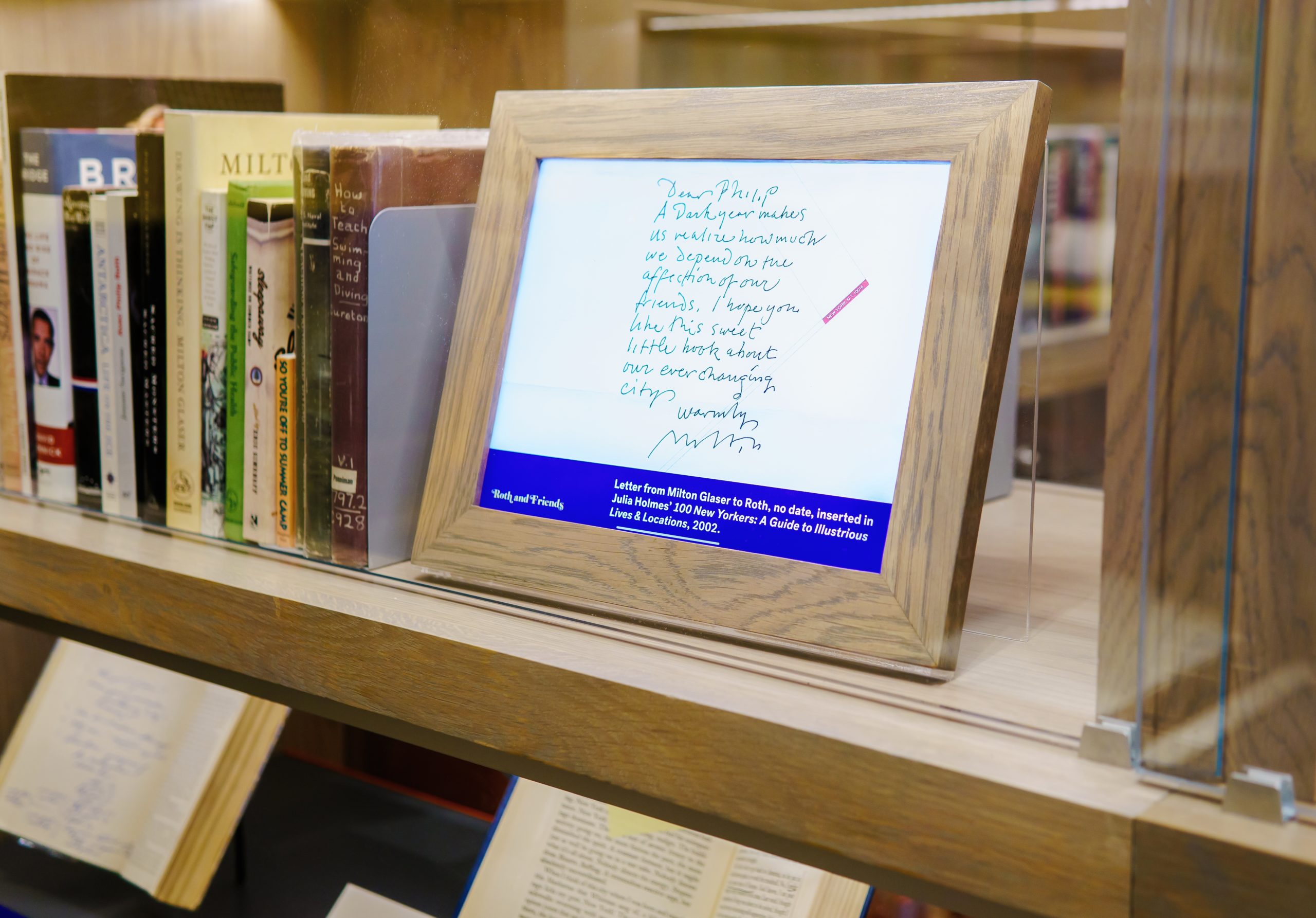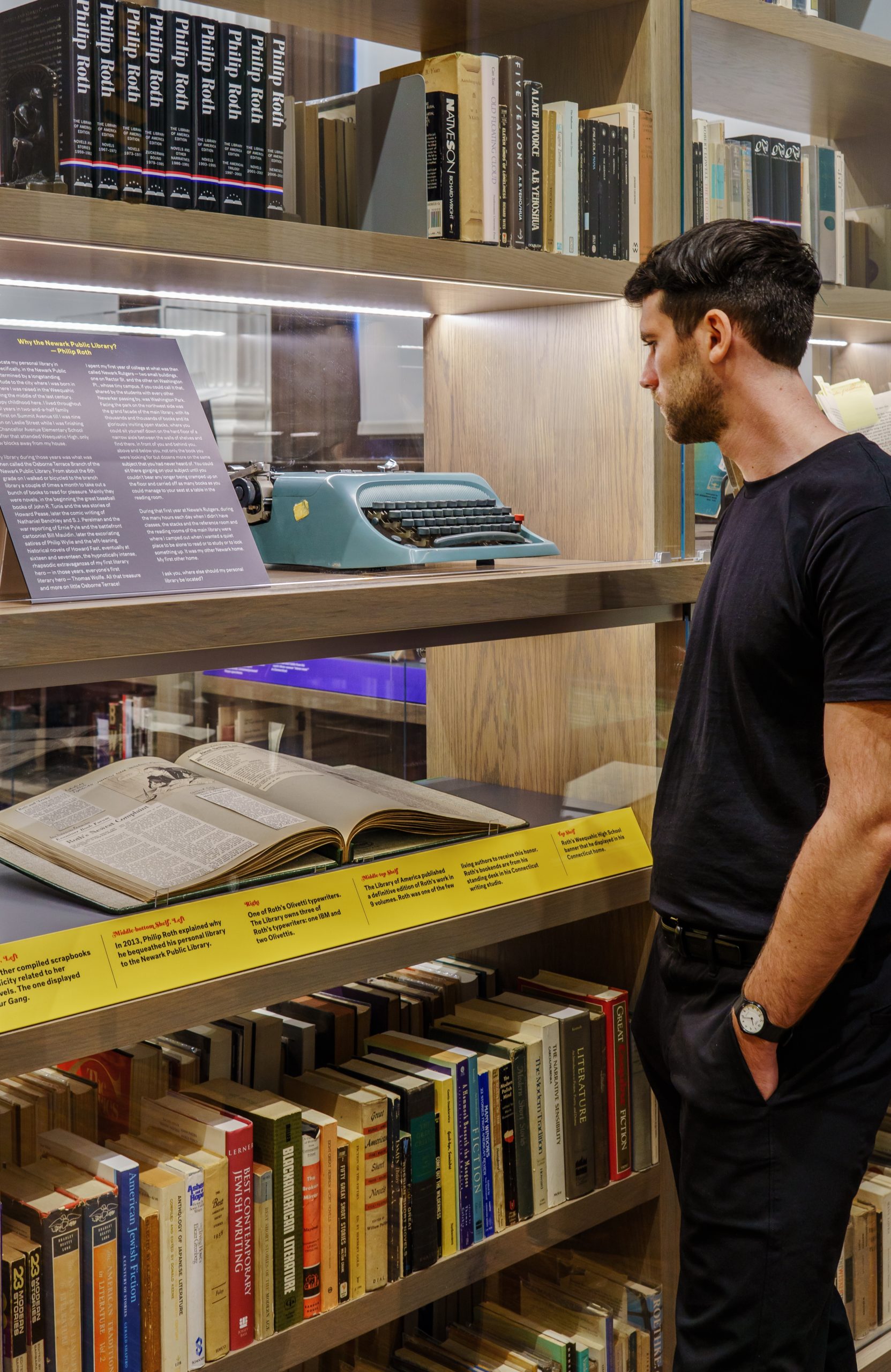 Donated to the Library after his death, Roth's collection consists of approximately 7,000 volumes used by the author to inform his own groundbreaking fiction. The exhibition design and graphics bring to life Roth's signature book jacket designs during his key years of influence in a visible and vibrant way. The exhibition's brand identity echoes the typeface of those classic covers. The room's design was developed after spending time inside Roth's home assessing the collection. The visits inspired the notion of turning part of the gallery into a room within a room (and a library within a library) made entirely of books. The collection is among the very few personal libraries of major American writers preserved in their entirety for public view. Both the collection and the exhibits provide a window into the writer's intellect, imagination, and legacy. Many books bear Roth's handwritten comments, notes and markings.
The immersive book room functions as a reading room, where researchers will be able to consult Roth's books and manuscript collections by appointment. Custom casework displays the author's literary awards, an autograph book from elementary school, and correspondence from other authors, as well as typewriters, baseball caps, posters, and academic gowns. Multiple digital surfaces focus on the handwritten notes found by researchers, hidden amongst collection objects.  The Library also safeguards Roth's famous standing writing desk, Eames reading chair, and other furniture from his writing studio in Connecticut, including three typewriters bequeathed to NPL.
Ann Beha Architects and Shawmut Design and Construction handled the renovation of the grand room, making sure that the environment was designed to safeguard the books and artifacts on display. Hadley Exhibits fabricated and installed the specialty cases and bookshelf structures. And the hardworking staff and Board of the Newark Public Library handled content development, curation, and conservation.