Storm King Art Center — a 500-acre outdoor art museum in New York's Hudson Valley — is now open for the regular season from Wednesday to Monday 10:00 am to 5:30 pm. As always, it offers one of the largest collections of contemporary sculptures in the country. A new map designed by C&G Partners debuts this year, with unique features for orientation, accessibility, and interactivity.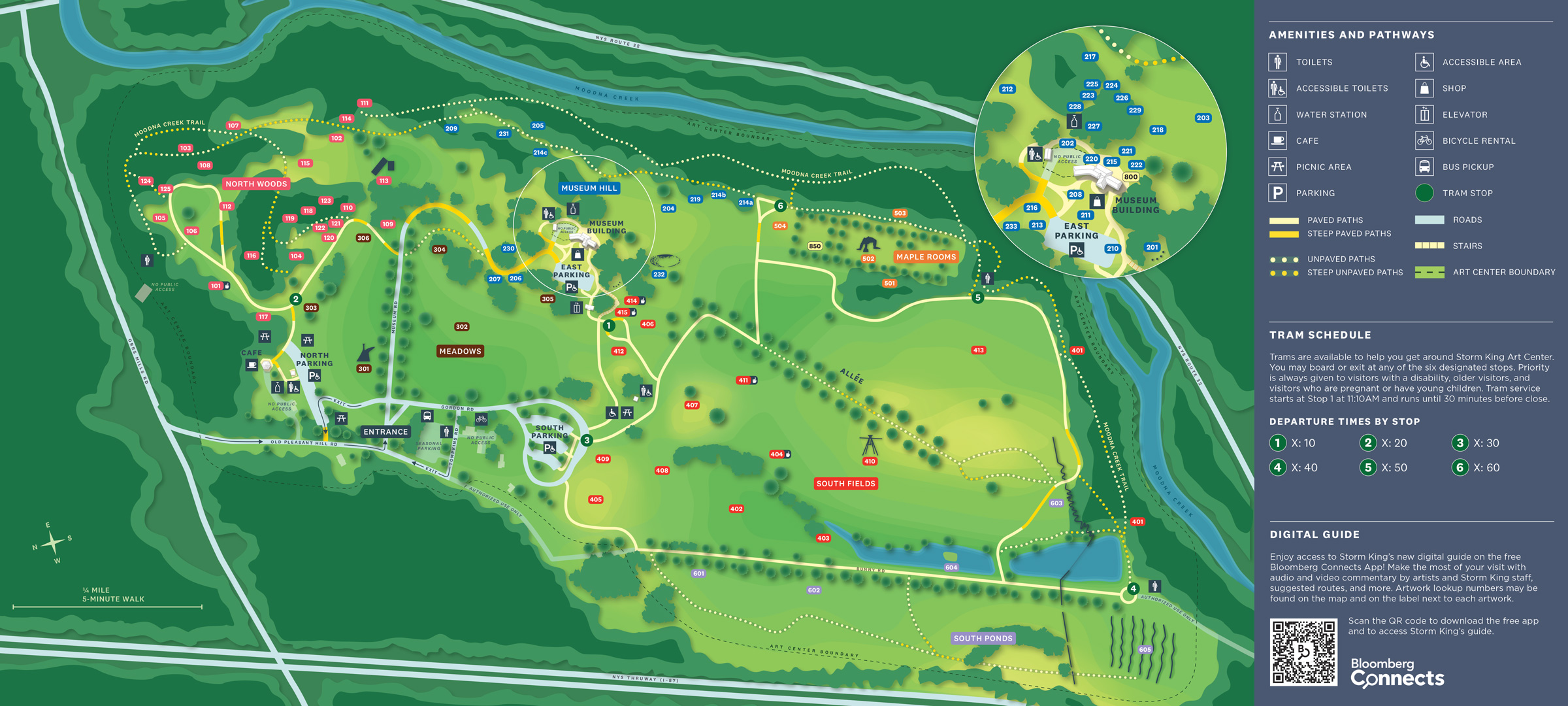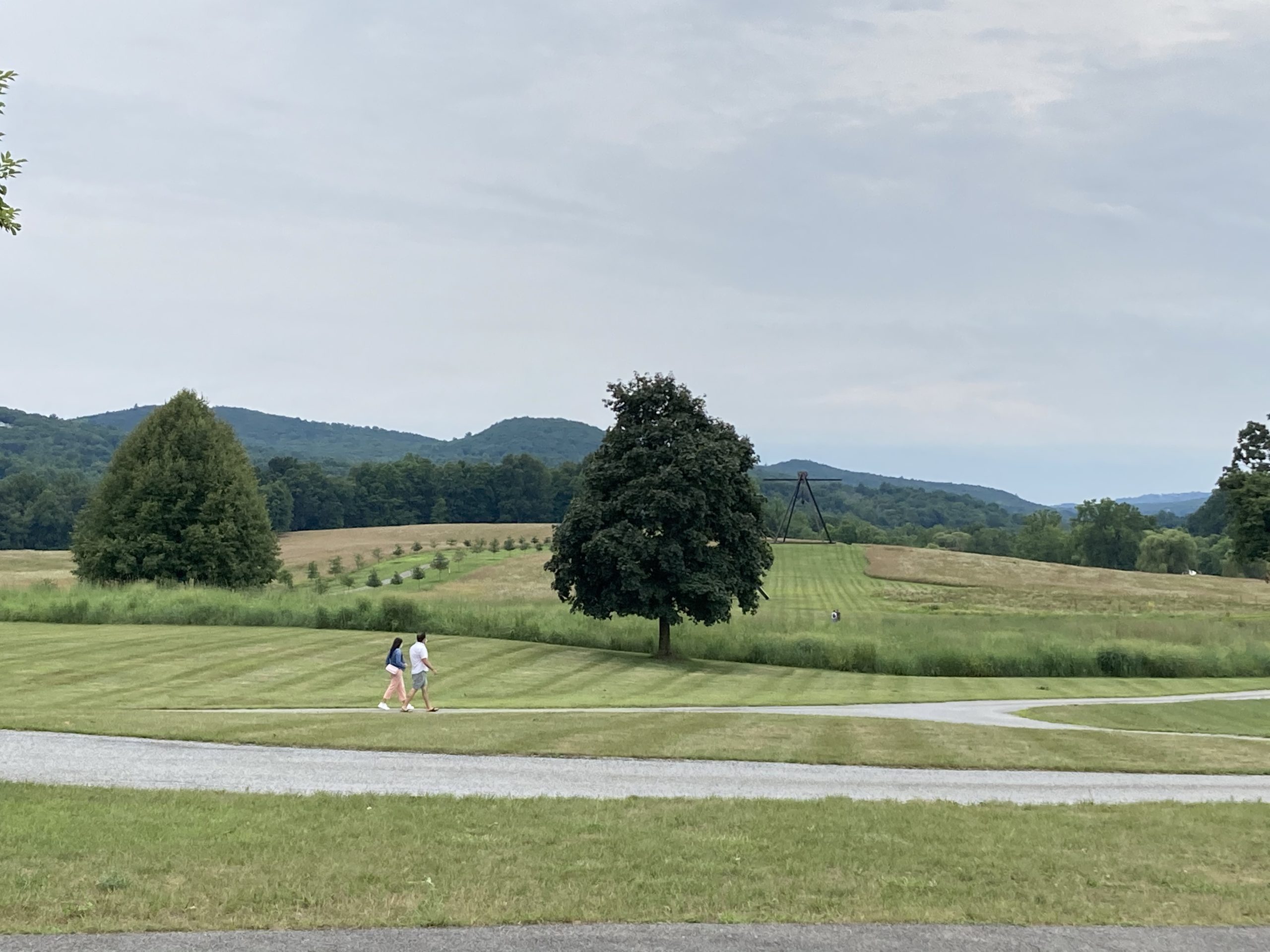 Selected sculptures appear in the map, orienting visitors to what they can see in the landscape. Mark di Suvero's Pyramidian (above, in the distance of the South Fields) appears as one of the milestone sculptures.
Diverse terrain can be difficult for visitors with mobility needs, so one of the goals of the map's design was to increase accessibility by identifying where visitors may encounter changes in slope or paving. A unique map key visibly calls out more challenging areas.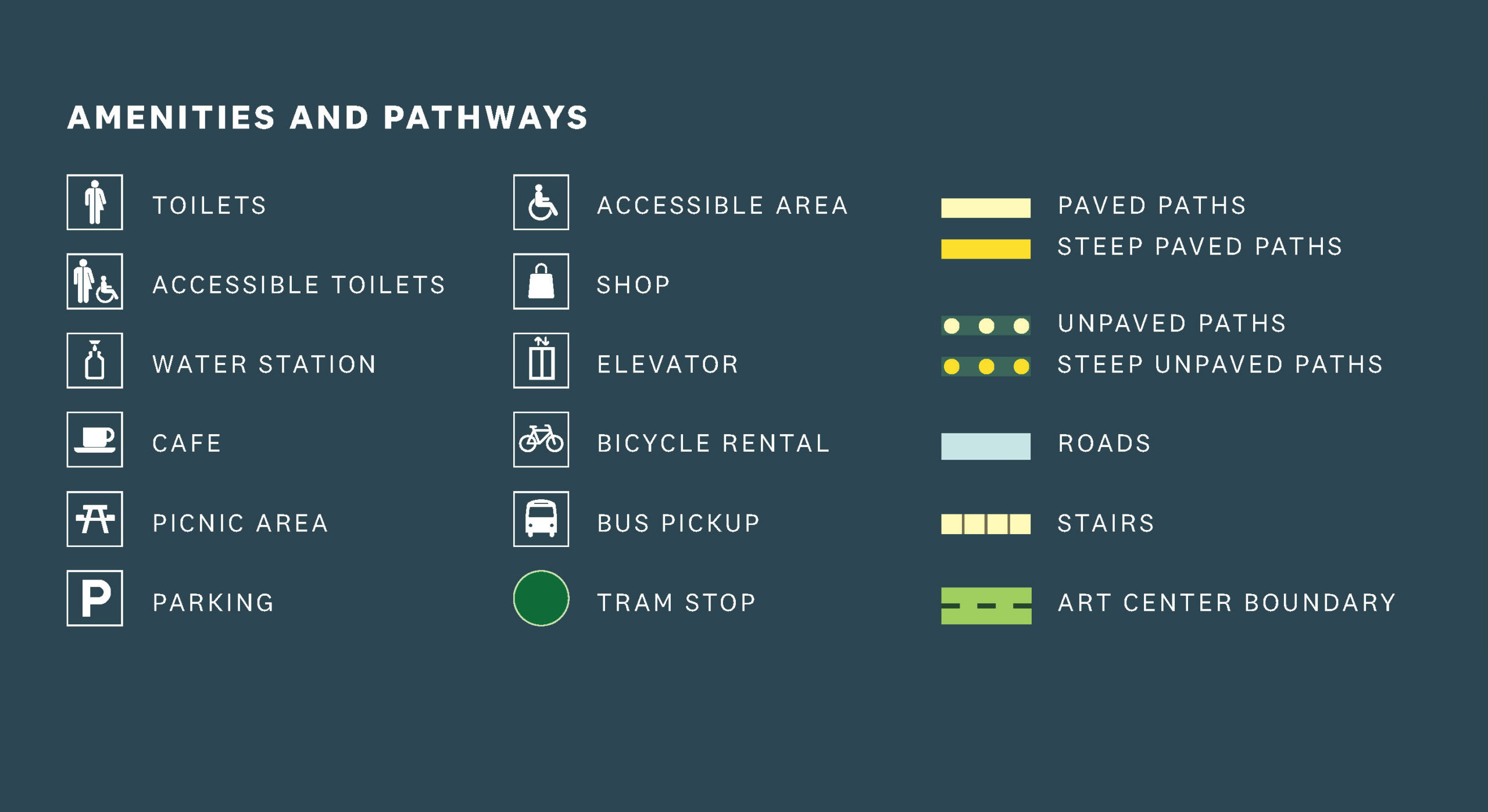 The system makes clear to visitors where the steeper hills are, where the paths are paved (better for a stroller or wheelchair) versus a natural surface, and which roads are shared with vehicles (perhaps to be avoided with small children). The accessible map component was developed under the guidance of Storm King and the universal design and accessibility planning firm, KMA.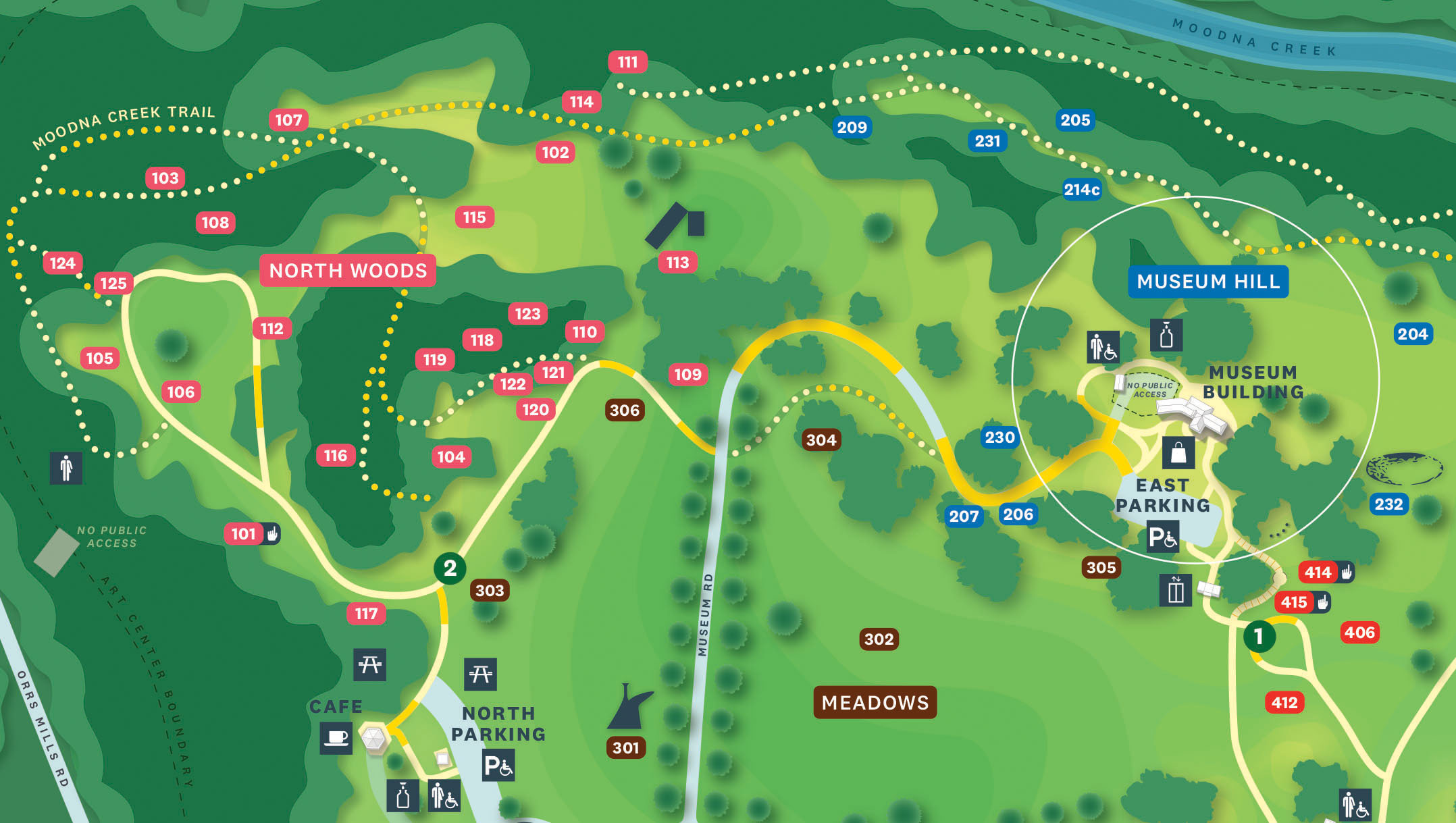 Symbols of iconic sculptures are used as markers of distances throughout the site. Unlike typical museum maps, this one features walking distances measured not in minutes, but in miles.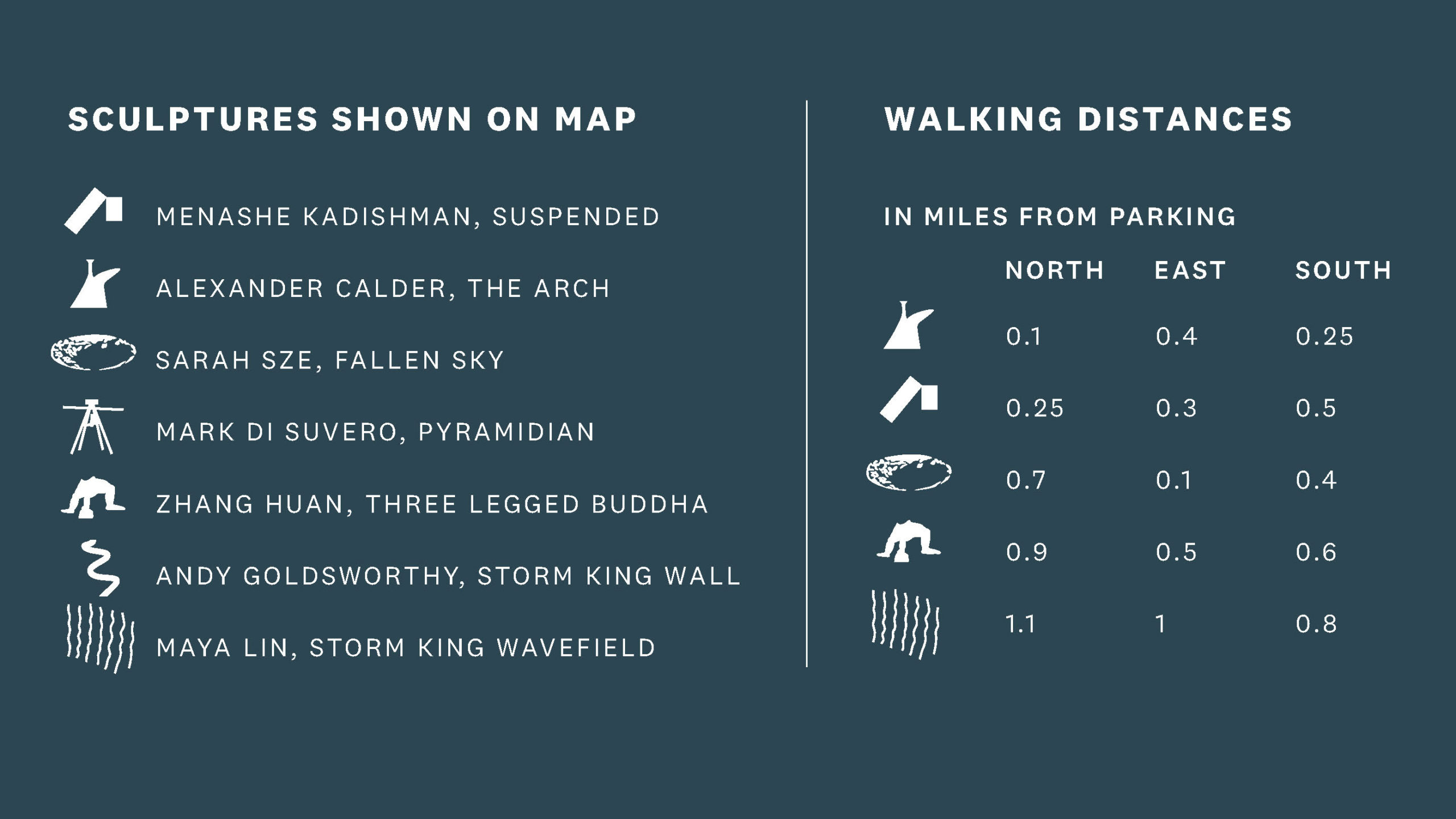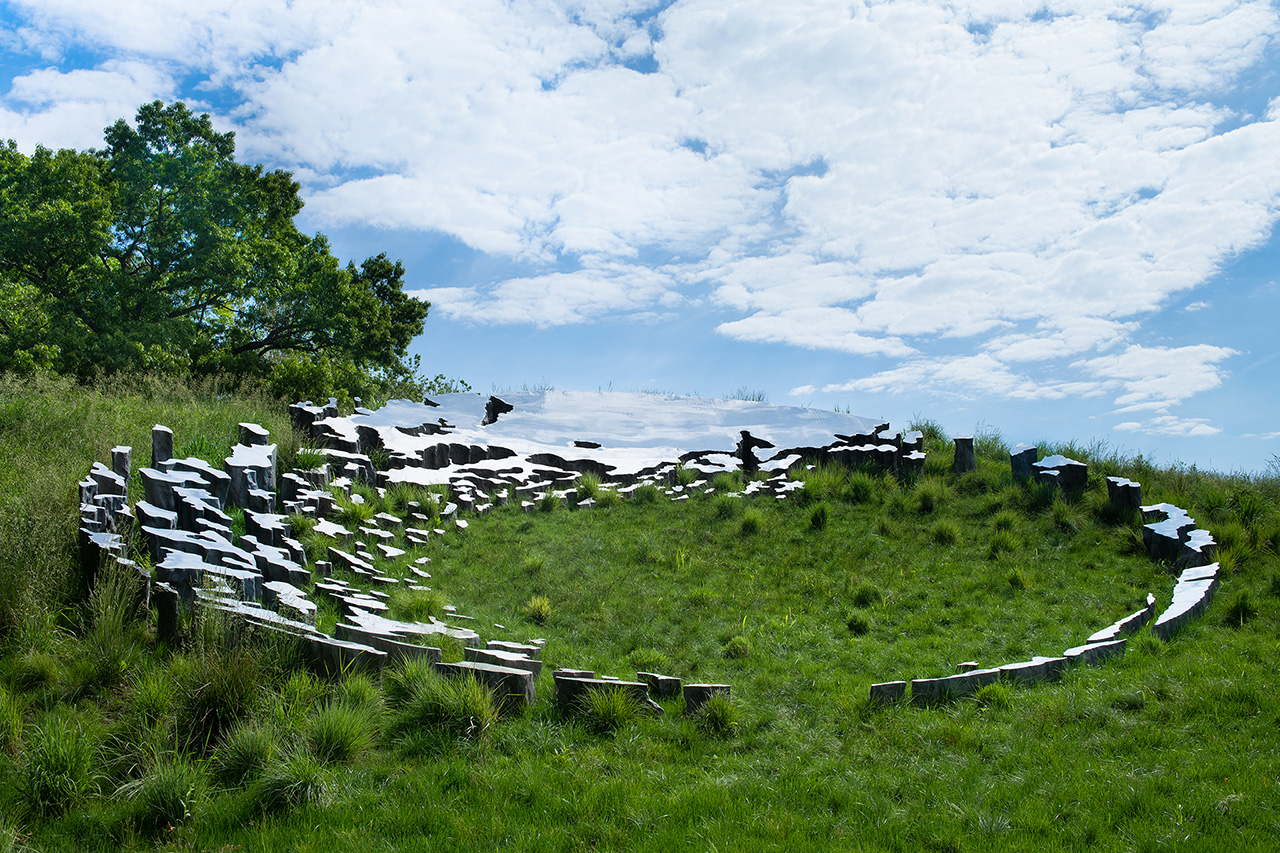 Sarah Sze's Fallen Sky (above) is the newest of the iconic sculpture map milestones. The map appears in kiosks around the site, and as a printed version given to visitors upon entry. Storm King is also one of the institutions in the Bloomberg Connects app, which visitors can download for free using the QR code on all printed versions. The new map works interactively in the app.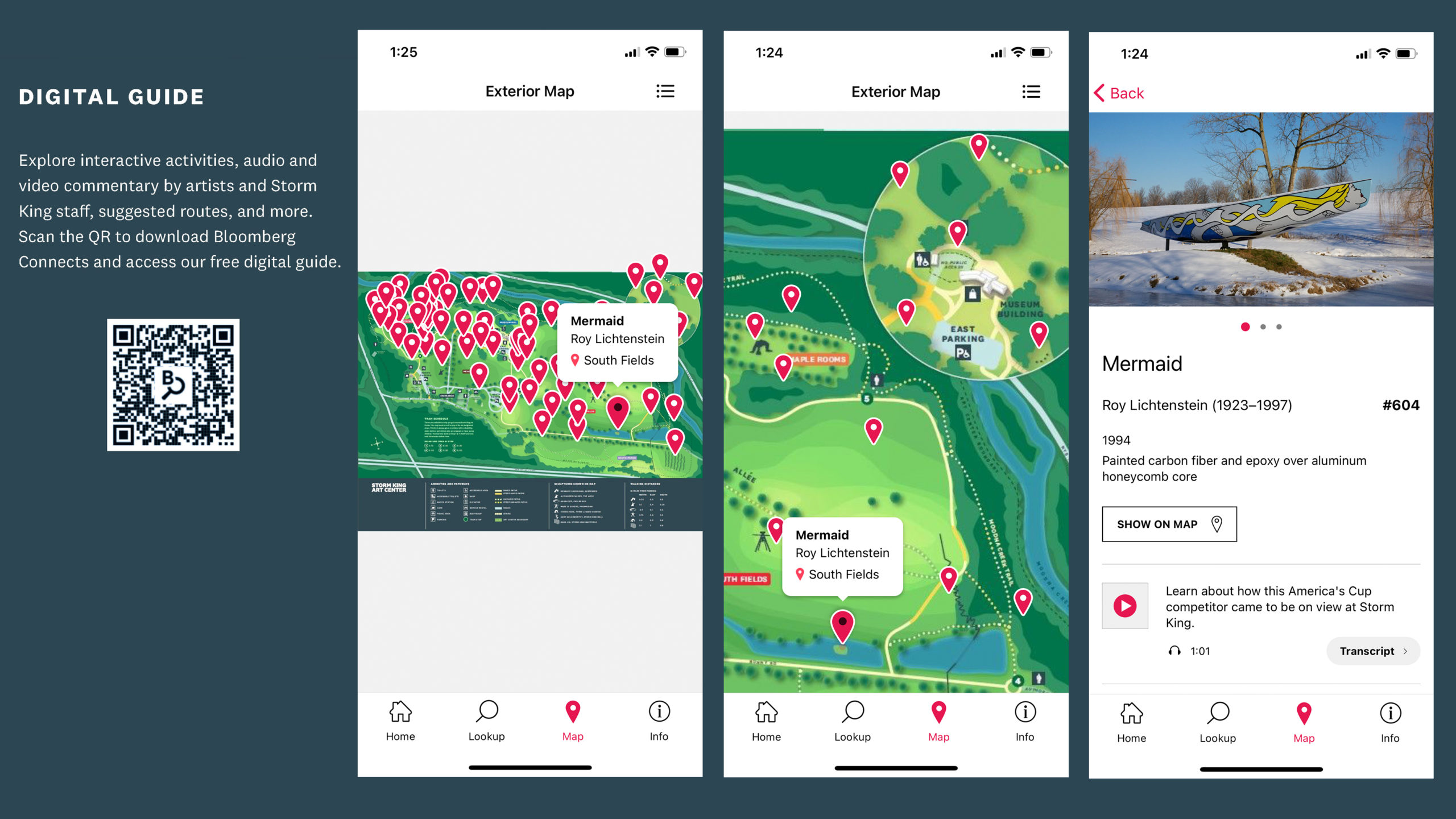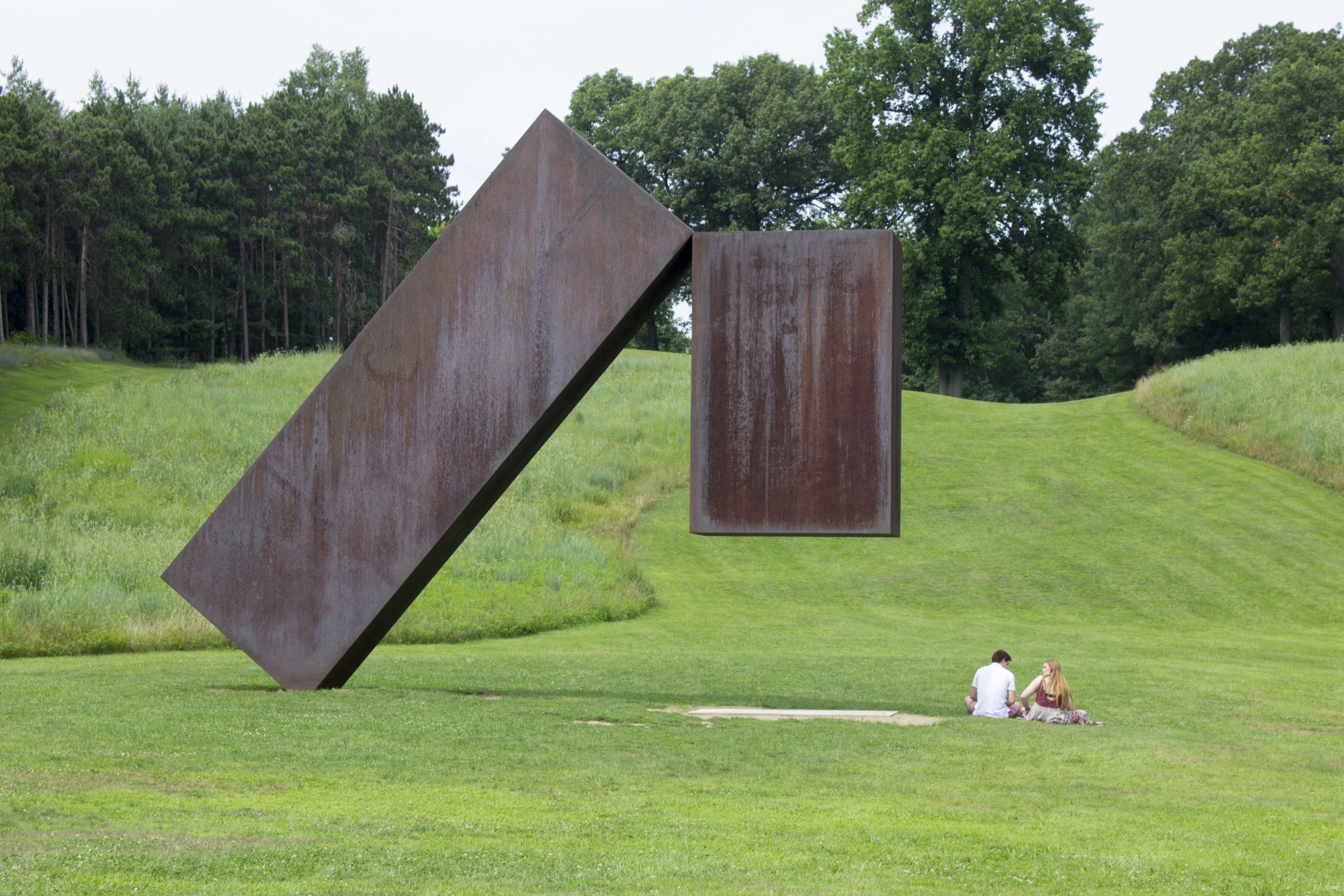 A classic favorite, Menashe Kadishman's Suspended (above) is another of the iconic sculptures featured in the new map.
The project is the most recent in a long history of map design for outdoor spaces by C&G Partners that include the Brooklyn Botanic Garden and 9/11 Memorial & Museum.
Storm King Art Center opens this month for the 2022 season.
Image Captions: Fallen Sky, Photo by Nicholas Knight courtesy of Sarah Sze Studio.
All Other Images Courtesy Storm King Art Center