Projects by C&G Partners took away three Silver Awards in the Graphis Design Annual 2024 competition, which presents winning work from top designers across the globe.  The Silvers went to: The Kress Program in Paintings and Conservation Website, the Exhibition on the 70th Anniversary of the Luxembourg Agreements, and US Science Support Program Branding.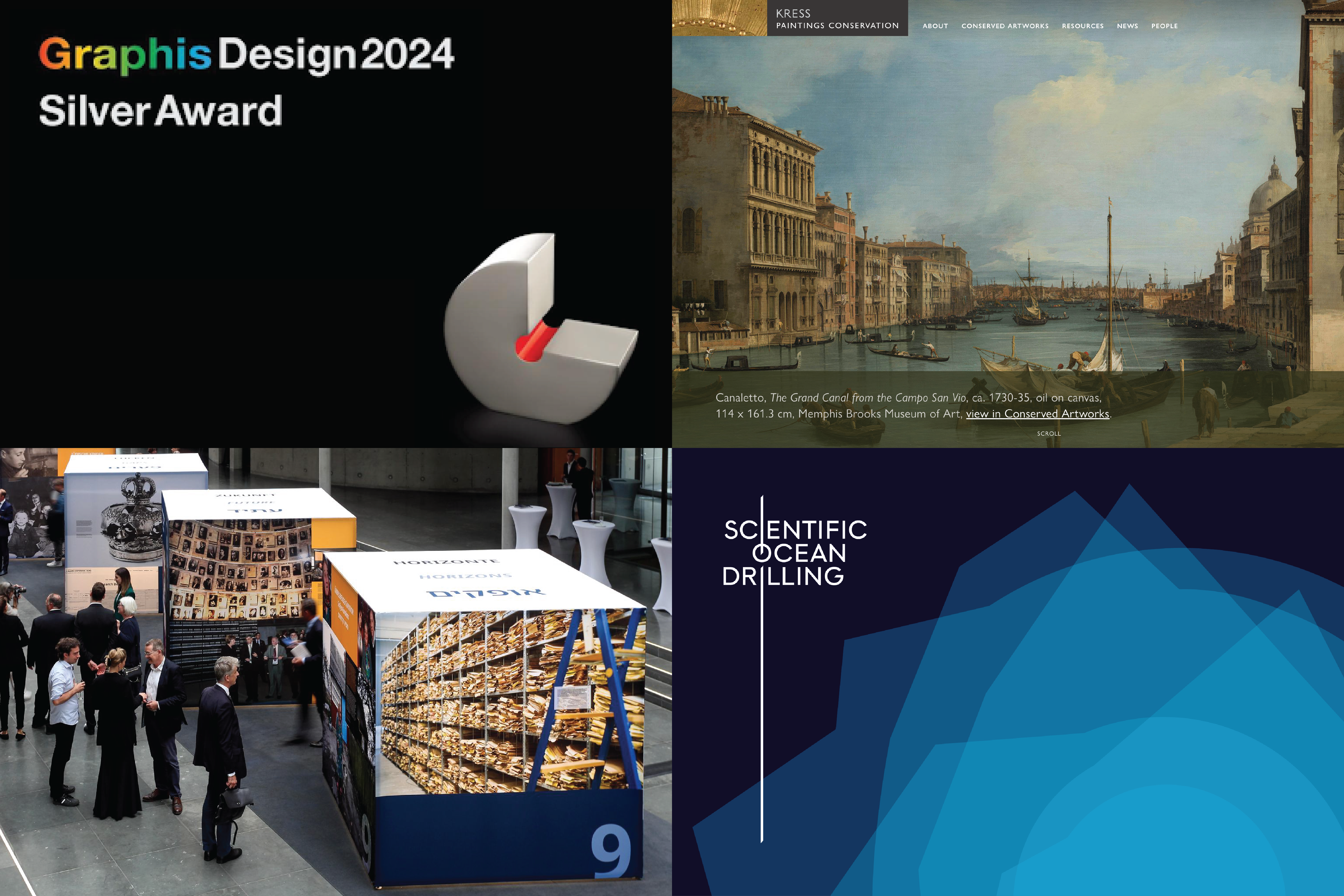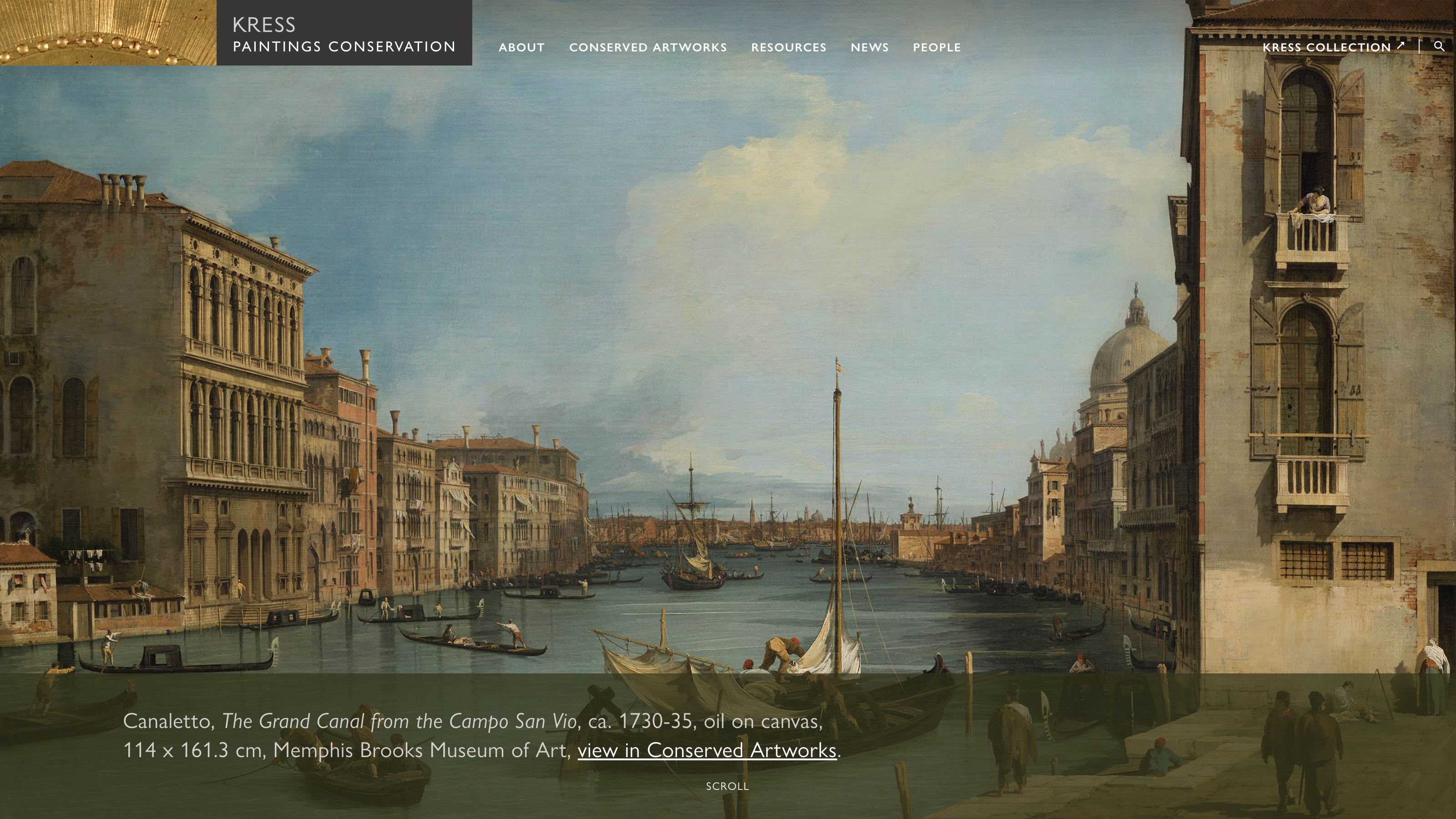 For NYU Institute of Fine Arts, the new online resource brings conserved works of art from the Kress Program in Paintings Conservation into the public view in a single place. It provides a wide range of conservation services to the dozens of regional and campus museums that collectively steward the Kress Collection of Old Master paintings and sculpture. It also provides a unique training opportunity for graduate art conservation students who want to learn about the study and conservation of Old Master paintings.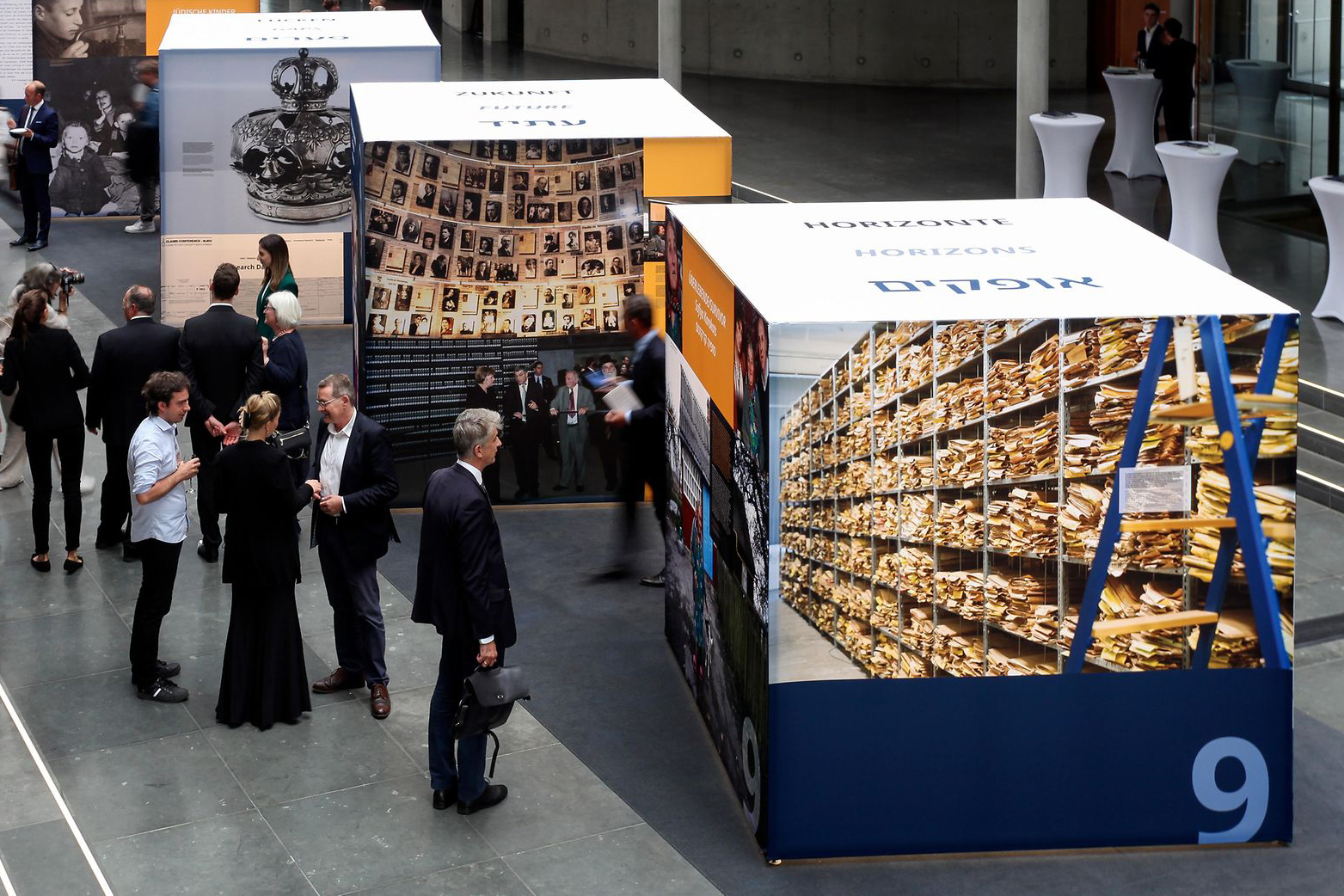 C&G Partners designed a new project for the Claims Conference, on view at the German National Parliament:
"On September 6, 2022, in commemoration of the 70th anniversary of the Luxembourg Agreements, an exhibition opened at the Bundestag, the Parliament of the Federal Republic of Germany. The exhibition, a series of cubes illuminated from within, details the history of the Luxembourg Agreements – from the atrocities of the Holocaust to the deep-seated tensions surrounding the landmark negotiations, to the ongoing expansion of recognition, compensation, social welfare services and Holocaust education facilitated by the Claims Conference."
– Gideon Taylor, President, Claims Conference
Nine massive, angled, illuminated cubes create an exhibition detailing the Holocaust, the formation of the Luxembourg Agreements, and the resulting progress the Claims Conference works towards. The cubes deliberately reference familiar structures, including the concrete slabs of the Memorial to the Murdered Jews of Berlin and the Stolpersteine blocks in European cities. The Luxembourg Agreements — between the Claims Conference, Israel and Germany — were made 70 years ago to address the economic and humanitarian wrongs of the Holocaust.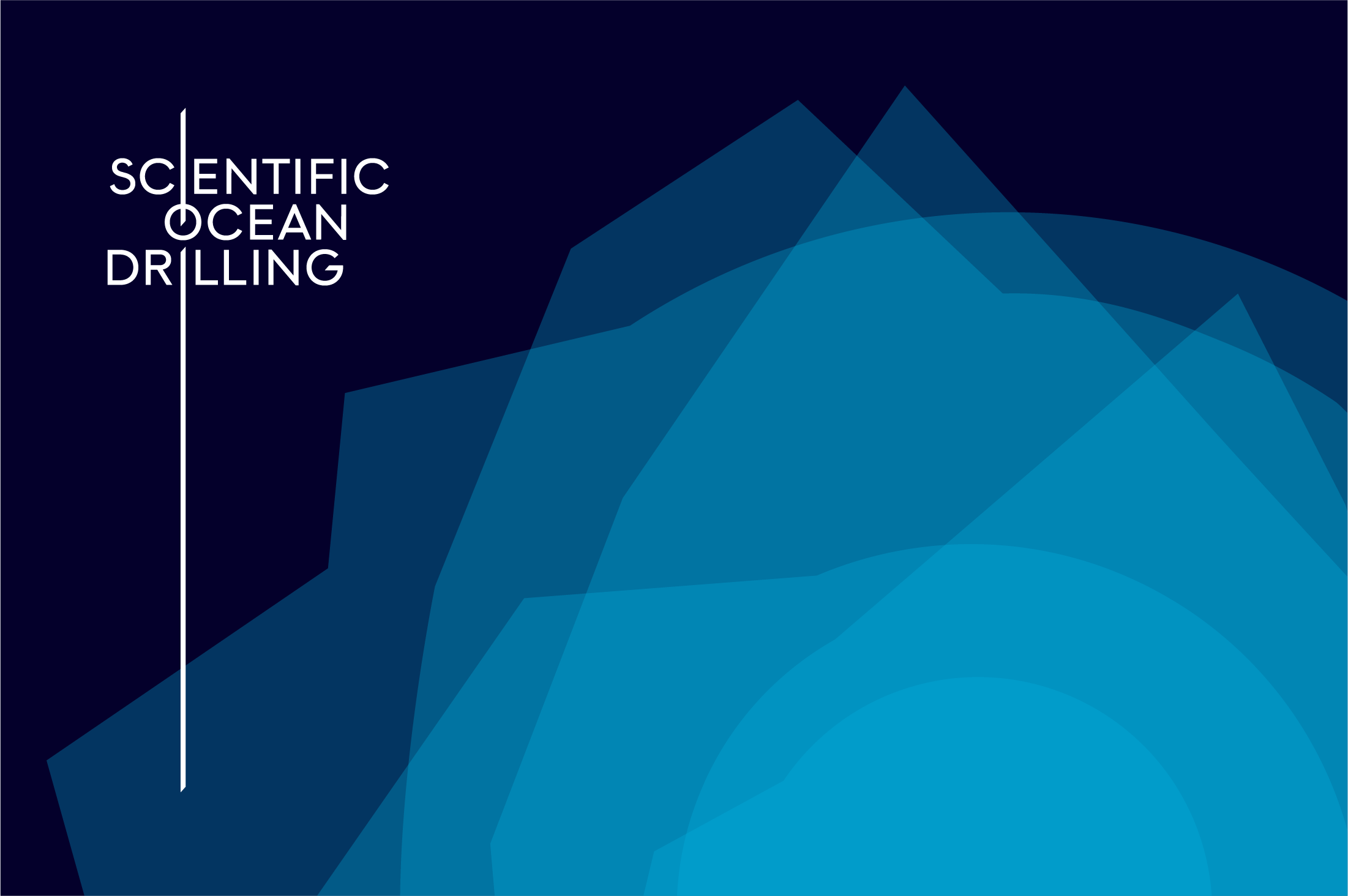 Scientific ocean drilling programs are vital to society. They explore Earth's history and dynamics using data recorded in seafloor sediments and rocks, resulting in discoveries that advance knowledge related to climate change, geohazards, and microbiology. Supporting this work, a brand identity project by C&G Partners has two elements. One is a public outreach brand to unify the global field of scientific ocean drilling. The second brands the U.S. Science Support Program (USSSP), the largest of several international Program Member Offices that facilitate their country's participation in the current iteration of Scientific Ocean Drilling, known as the International Ocean Discovery Program (IODP). The new identity capitalizes on a strong and identifiable graphic that adds in visuals related to ocean drilling and geological layers. The typography, freed of the previous circle, is clear and legible at any scale.